Day:
March 28, 2017
Punctual: happening or doing something at the agreed or proper time; on time
You're all in for a treat today… well, that may be overselling things. I've discovered and decided to add animated graphics and GIFs to my posts. I searched for a few fun ones this morning and will drop 'em in throughout today's topic. And since I am a voracious reader as you recently learned, and well, this picture is just great, the first one, obviously someone intelligent checking their watch to see who is late and who is on time: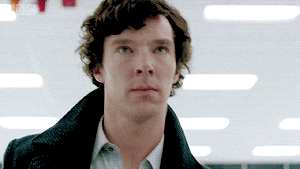 Who doesn't love Sherlock?  Just started watching this TV show recently and posted a review on here, too! You can find it by clicking here. Back to punctuality.
Ever since I was a small child, I was fascinated by time. But get this, I never wore a watch. I don't like things dangling on my arm or wrist… distracting… and then you have something else you need to match to whatever you are wearing (and I'm no good at that)… I digress a lot today. Time is so simple yet so complex.  The second hand clicks around 60 times, then the minute hand moves ever so slightly. Once the minute hand moves around 60 times, the hour hand has moved to the next of the 12 hours on the clock. It could be AM or PM. But so many people have such a hard time with being punctual. Forget DST… that could cause some people a trip to the asylum.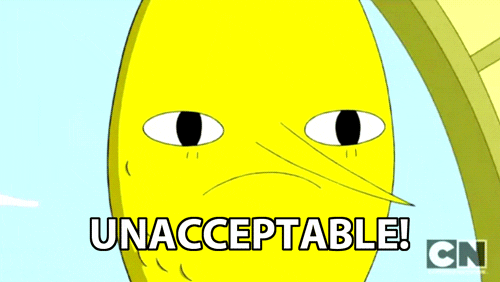 I have no sense of time when it comes to looking at the sun or the sky. I can't tell what it means to set in the east or west, what shadows are being cast, et al. For me, being punctual is some internal clock that just knows what time it is.
I rarely use an alarm clock. Unless I'm sick or traveling, meaning time change hasn't settled in quite yet, I wake up at the same time each day (usually about 7am) and start feeling tired about 10pm each night. I can tell throughout the day what time it is usually within 10 to 15 minutes, even if I haven't looked at a clock in hours. And for those reasons, being punctual has always been innate in me.
It's a sign that you care enough not to waste someone else's time. It's evidence that what you are showing up for is important. It's considerate (ah…. remember that post!) by showing you took a few minutes to plan your arrival rather than just show up whenever.
It's not an option for me to be late. I get nervous and uneasy if I'm going to be late for some unavoidable reason. I get frustrated with train or plane delays because it throws off my timely plans. I feel like it says "he didn't care enough."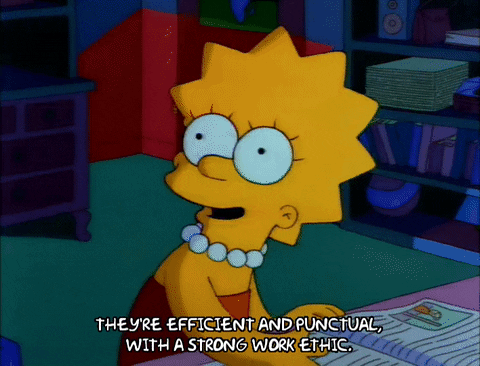 It's not about counting the minutes or planning to the moment. It's about ensuring you are not causing any inconvenience to other people. Punctuality helps things run more smoothly. You can often accomplish more as a result.
That said, I'm not 100% punctual. On occasion, if there's no impact to someone else, I might arrive a little later than planned. For instance… there's a party from 8 to 11. I tell the host I expect to arrive around 8:30. If I show up at 8:35, I'm not gonna freak out.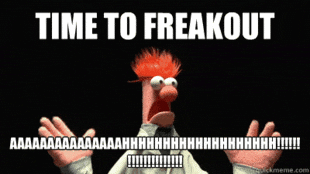 But if I am meeting friends for lunch and we say 12… you bet your ass I'll be there by 11:55. Unless the person I'm meeting is always late… and I have a few friends like that… then, I… well, no… I show up at 11:55.
Some laughs for you about how punctual I've been:
Created an itinerary for a 2-week trip to Italy. Arrival times and departure times were noted on a schedule to the minute. I never made that trip, but when I do re-schedule, I'll be thrown off if I'm not on schedule. And one of those places was the Amalfi Coast where La Dolce Vita is the way of life: you just enjoy the beauty and forget about time. Ha!
I once kept a log of all my times at the gym, noting when it was scheduled and when I actually worked out — each activity, set, rep. Wanted to see if I was using the time the best way possible. NERD!
I've timed it so that I walk around the corner for a restaurant reservation so that I could walk right up to the host or hostess at the precise time. Yes, I am a little obsessive.
How about you frequently late arrivals?  What's the scoop?

The Time Machine by H.G. Wells
My rating: 4 of 5 stars
H.G. Wells's The Time Machine was required reading in high school for most when I was in 9th grade (about 25 years ago), and one of my teachers chose this book as 1 of 10 books we read that year in an English literature comparative analysis course. Each month, we'd read a book and watch two film adaptations, then have discussions and write a paper. At the time, I thought, this book is a little cheesy… I mean, not that I was a huge Star Trek fan (although I did love me some Voyager), but even I know time machines were a lot cooler than what I saw in the movie and read about in the book.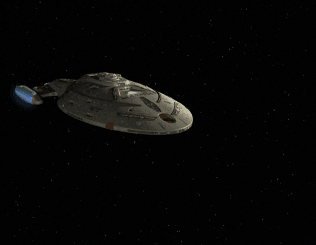 THEN, I realized HG Wells published this book in 1895… an entire century before I started watching TV shows about time travel. And that's when you realize what a priceless book this was. It was the advent of a new genre's blossoming into fandom. And I became fascinated with these types of stories. But there was so much more to it than time travel.
It's a commentary on society and values. Are you ostracized when you think differently? What if you look different… like as in your skin looks blue. Do you know what a Morlock is? Check it out (thanks the original GIF source in link!)
What I loved about this story was the thoughts and ideas of an 1890s man writing about the potential for traveling to the past and the future, suggesting what happens to humankind over time. In the era of Charles Darwin and the Origin of Species, or perhaps a few decades later, this book covers those ideas and helps activate a reader's imagination outside their own limited world. It was the 1890s… no TV, not phones, car engines being built for the first time, indoor plumbing had just become common in regular homes… life was every different. That said, it's the words and imagery that catch you in this book. You have to forego current life and pretend you were still back in time.
My rating: 3 of 5 stars to Caroline Fardig's Brew or Die: A Java Jive Mystery, the fourth book in her "Java Jive" mystery series. When I first began reading this book, it reminded me of either Sue Grafton's "Kinsey Millhone Alphabet" series or Janet Evanovich's "Stephanie Plum" series, given they are about independent PIs or bail bonds women… and then when this book covered running a coffee shot, I thought of all the food related cozies. By the end, I struggled a little bit as it didn't quite fit into either type of series, but grew on me more as I went along. That said…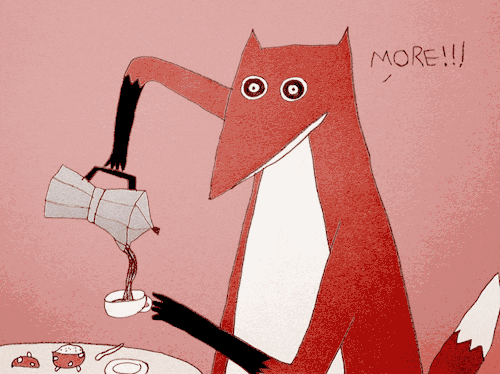 Cause I wasn't quite sure I had enough to be able to keep up with some of the character's perkiness! Truth be told, I think I may have been a victim of that disease we all suffer from occasionally "OuttaOrderRead." I rarely contract it, but on occasion, I'm weak, and it happens. It did because NetGalley offered it as an easy request, and I am new to NetGalley, and I had to increase my %… so I caused it all myself. When I went back to read the summaries of Books 1 thru 3, I thought… "oh, these sound good." End result: Read this series in order, I suspect it may be better than I am thinking.

Story

Juliet and Pete are best friends and they run a coffee cafe in Nashville. They are probably in love but keep dating other people. Pete's previous girlfriend was killed and he's now dating someone who was impacted by her murder (happened in last book, not sure). Juliet was dating a detective who worked on the last murder case, but he left her (unknown reasons again) and she's now dating another cop (who seems a bit boring). Juliet's also just gotten her PI license and is working for Maya on "lighter" cases to get her situated in the biz. Two plots in this book (all for the price of one):
1. Shane works for Pete. His girlfriend was just found dead of an overdose at her desk at work, where she was a party planner for a well-known paparazzi family. He begs Juliet to prove she was murdered, and Pete wants to help. As she investigates, Juliet realizes that Shane's girlfriend, Josie, had a bit of an unknown past; however, she also was caught up in a bizarre land of parties where the hosts bring in Hollywood-type entertainment, drugs and lots of booze. Juliet and Pete get close to Josie's colleagues, quickly learning everyone stabbed each other in the back. But which one was after Josie?
2. Juliet gets her first PI case from Maya: to help Gentry figure out what his partner is doing in their shared warehouse business, as suddenly there is an influx of cash and a lot of confusing deliveries. Juliet goes undercover with Maya as the cleaning staff and infiltrates the organization from the inside out. When Maya has to visit her sister who just had a baby, she asks Ryder, the detective who hurt Juliet in the last book, to help watch over Juliet. Ryder and Juliet are forced to spend time together, re-living their old relationship and sparks fly again, despite that Juliet's now with the new boring cop. When Juliet realizes it is drugs being smuggled in the warehouse organization, and finds her new boss at the warehouse dead from some weird powder, her two cases collide.
How do drugs cross both cases? Who is the supplier and who is really buying them? Which new friends should she trust? You gotta read to figure that out! 🙂

Strengths

The setting for this series works. You've got a good way Juliet can connect with her clients and cases, given she works at a PI firm, is a musician, runs a coffee shop and has a close relationship with the local police.
Juliet's a cool character. She's funny, has some substance, a good head on her shoulders and has an analytical mind. Pete's a nice guy, too, and I'm curious if something will ever occur between them.
The plot of both primary mysteries was interesting and held my attention. It was mid-level complexity, which meant I had to work a little to think about who could be the culprits; however, it was an easy read that didn't require me to stop and think well into overtime about all the options.

Suggestions

While I like the approach of having two big mysteries, it brought in such a large cast of characters, it was hard to keep track of who was important. Each story line had 12 to 15 suspects or supporting characters, plus the various romances going on… at some point, there were 40 people to keep track of and when the stories collided, I was a little frustrated. If the series sticks with 2 primary cases in each book, the suspect list needs to be a little smaller in each one.
Parts were a little too perky and too romance-driven. Parts were just silly. It was like eating too much candy at some point.

Final Thoughts

If you want to try this series, start with Book 1 — even tho I haven't read it yet. It'll make more sense from the beginning, and then you can decide if you like the characters to stick with it. The more I read it, the better it got (going from 2.5 to a 3ish rating). I put it down 2 or 3 times the first few days and barely squeaked out 50% over those few days (rare, but slow for me). But then the last night, I buckled down and finished the last 50% in one sitting… I mean bedding. I was laying in bed. Do you call that bedding? Eh… I think I'm done here.