My rating: 3 of 5 stars to Caroline Fardig's Brew or Die: A Java Jive Mystery, the fourth book in her "Java Jive" mystery series. When I first began reading this book, it reminded me of either Sue Grafton's "Kinsey Millhone Alphabet" series or Janet Evanovich's "Stephanie Plum" series, given they are about independent PIs or bail bonds women… and then when this book covered running a coffee shot, I thought of all the food related cozies. By the end, I struggled a little bit as it didn't quite fit into either type of series, but grew on me more as I went along. That said…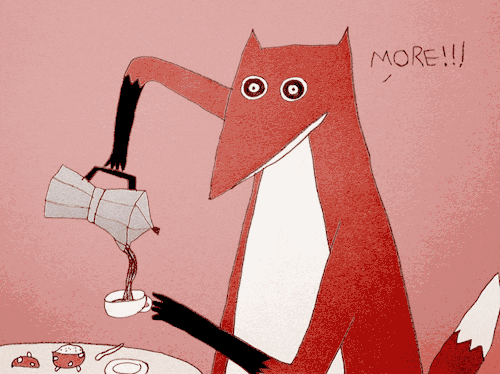 Cause I wasn't quite sure I had enough to be able to keep up with some of the character's perkiness! Truth be told, I think I may have been a victim of that disease we all suffer from occasionally "OuttaOrderRead." I rarely contract it, but on occasion, I'm weak, and it happens. It did because NetGalley offered it as an easy request, and I am new to NetGalley, and I had to increase my %… so I caused it all myself. When I went back to read the summaries of Books 1 thru 3, I thought… "oh, these sound good." End result: Read this series in order, I suspect it may be better than I am thinking.

Story

Juliet and Pete are best friends and they run a coffee cafe in Nashville. They are probably in love but keep dating other people. Pete's previous girlfriend was killed and he's now dating someone who was impacted by her murder (happened in last book, not sure). Juliet was dating a detective who worked on the last murder case, but he left her (unknown reasons again) and she's now dating another cop (who seems a bit boring). Juliet's also just gotten her PI license and is working for Maya on "lighter" cases to get her situated in the biz. Two plots in this book (all for the price of one):
1. Shane works for Pete. His girlfriend was just found dead of an overdose at her desk at work, where she was a party planner for a well-known paparazzi family. He begs Juliet to prove she was murdered, and Pete wants to help. As she investigates, Juliet realizes that Shane's girlfriend, Josie, had a bit of an unknown past; however, she also was caught up in a bizarre land of parties where the hosts bring in Hollywood-type entertainment, drugs and lots of booze. Juliet and Pete get close to Josie's colleagues, quickly learning everyone stabbed each other in the back. But which one was after Josie?
2. Juliet gets her first PI case from Maya: to help Gentry figure out what his partner is doing in their shared warehouse business, as suddenly there is an influx of cash and a lot of confusing deliveries. Juliet goes undercover with Maya as the cleaning staff and infiltrates the organization from the inside out. When Maya has to visit her sister who just had a baby, she asks Ryder, the detective who hurt Juliet in the last book, to help watch over Juliet. Ryder and Juliet are forced to spend time together, re-living their old relationship and sparks fly again, despite that Juliet's now with the new boring cop. When Juliet realizes it is drugs being smuggled in the warehouse organization, and finds her new boss at the warehouse dead from some weird powder, her two cases collide.
How do drugs cross both cases? Who is the supplier and who is really buying them? Which new friends should she trust? You gotta read to figure that out! 🙂

Strengths

The setting for this series works. You've got a good way Juliet can connect with her clients and cases, given she works at a PI firm, is a musician, runs a coffee shop and has a close relationship with the local police.
Juliet's a cool character. She's funny, has some substance, a good head on her shoulders and has an analytical mind. Pete's a nice guy, too, and I'm curious if something will ever occur between them.
The plot of both primary mysteries was interesting and held my attention. It was mid-level complexity, which meant I had to work a little to think about who could be the culprits; however, it was an easy read that didn't require me to stop and think well into overtime about all the options.

Suggestions

While I like the approach of having two big mysteries, it brought in such a large cast of characters, it was hard to keep track of who was important. Each story line had 12 to 15 suspects or supporting characters, plus the various romances going on… at some point, there were 40 people to keep track of and when the stories collided, I was a little frustrated. If the series sticks with 2 primary cases in each book, the suspect list needs to be a little smaller in each one.
Parts were a little too perky and too romance-driven. Parts were just silly. It was like eating too much candy at some point.

Final Thoughts

If you want to try this series, start with Book 1 — even tho I haven't read it yet. It'll make more sense from the beginning, and then you can decide if you like the characters to stick with it. The more I read it, the better it got (going from 2.5 to a 3ish rating). I put it down 2 or 3 times the first few days and barely squeaked out 50% over those few days (rare, but slow for me). But then the last night, I buckled down and finished the last 50% in one sitting… I mean bedding. I was laying in bed. Do you call that bedding? Eh… I think I'm done here.