March has been quite a busy month for this blogger who's been posting on the Interwebs for about 7 months so far. While a bit nervous to put so much of myself out there for all to see, it's been refreshing and powerful in many ways.
Key Metrics in March
62 Posts (average of 2 per day)

20 – 365 Challenge

38 – Book Reviews

2 – TV & Film Reviews

2 – General Blog

38 Book Reviews

14 – Books read in March

24 – Reviews written from prior years

Site Metrics (NEW)

964 – Views

313 – Visitors

42 – Followers

308 – Likes

96 – Comments
*** March has officially been the blog's best and most popular month!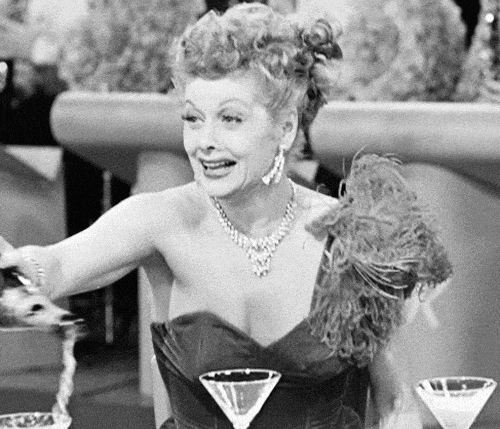 What did I read in March 2017?  Let's dive into the reading specifics…
3+ stars to Kylie Logan's Gone with the Twins, the fifth book in the "League of Literary Ladies" mystery series about a woman who owns a B&B on an island between Ohio and Canada and helps the local police solve crimes using her skills as…
3+ stars to Jenn McKinlay's Sprinkle with Murder, the first book in the "Cupcake Bakery" cozy mystery series. I'm a fan of Ms. McKinlay, as I enjoy both her "Hat Shop" and "Library Lovers" mystery series, which pushed me to try this one….
4+ of 5 stars to Sally Hepworth's The Mother's Promise, a touching story that will give you a tremendous amount to consider. I received this ARC from St. Martin's Press as a giveaway through Goodreads, choosing it because it had a grippi…
4+ stars to Daisy Goodwin's Victoria, a historical fiction novel released with a PBS TV series bringing the book to life on Sunday evenings. I was very sad when Downton Abbey was ending, but looked forward to the release of "The Gilded A…
4 stars to Amanda Prowse's book The Idea of You, a fictional story about a women craving motherhood but facing many barriers to success. I was offered this book through NetGalley and Lake Union Publishing in exchange for a fair an honest…
4 stars to Nell Hampton's Kale to the Queen, the first book in the new "Kensington Palace Chef" mystery series. I thoroughly adored this book and am very excited to see how this new series does in the coming years. A definite read for co…
3 of 5 stars to A.H. Gabhart's Murder at the Courthouse, the first in the "Hidden Springs" cozy mystery series. I downloaded this free e-book for Kindle and read it on my iPad. While the story was clever and interesting, it wasn't as app…
I found a plethora of free cozy mysteries on Amazon — all first in the series — and downloaded them without really looking into any details other than a brief plot overview. Murder on a cruise ship seemed like a different angle. I down…
4 stars to M. Louisa Locke's Maids of Misfortune, the first book in the "Victorian San Francisco" mystery series and a great blend of murder mystery charm and historical shenanigans. I found the book on Amazon as a free Kindle e-read and…
3 stars to David Lagercrantz's The Girl in the Spider's Web, the fourth book in the "Millenium" thriller series, written by a new author given the original, Steig Larsson, passed away several years ago. While the book carries on with gre…
3 stars to Mary Ellis's Sunset in Old Savannah, the fourth in her "Secrets of the South" mystery series. In this book, the Price Investigation team heads to Savannah to investigate a new case and enjoy this lovely view:This was my in…
4 stars to Melinda Mullet's Single Malt Murder: A Whisky Business Mystery, the first book in the new "Whisky Business" cozy mystery series. I stumbled across this book on NetGalley as a pre-release opportunity to read and review. I'm so …
3 stars to Caroline Fardig's Brew or Die: A Java Jive Mystery, the fourth book in her "Java Jive" mystery series. When I first began reading this book, it reminded me of either Sue Grafton's "Kinsey Millhone Alphabet" series or Janet Eva…
3 stars to Nicola Cornick's House of Shadows, an ARC I received through NetGalley last week in exchange for an honest review. I realized it takes time to build up a good rating before publishers choose you to read new releases by famous …
Favorite Book
Least Favorite Book
365 Challenge – Daily Characteristics
Dedication (1)
Honesty (2)
Consistency (3)
Creativity (4)
Shy (5)
Old Soul (6)
Irish (7)
Considerate (8)
Envious (9)
Pragmatic (10)
Dreamer (11)
Reader (12)
Culinary (13)
German (14)
Sarcastic (15)
Punctual (16)
Quiet (17)
Pale (18)
Competitive (19)
365 Challenge Surprise
Considering myself an "Old Soul" was a impactful one. It made me proud of who I am.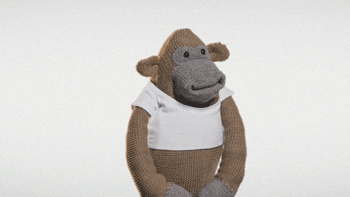 Final Thoughts
March was awesome.
April will be even cooler.
I'm gonna run out of characteristics
I need to focus on trips and vacations
Should I list expected books to read for April and do a compare?
Thank you for reading and commenting!!!