My rating: 4 of 5 stars to Barbara Venkataraman's Jeopardy in July, the fifth book in her Jamie Quinn mystery series. I'm starting to love this series! It's simple, direct and easy-to-read, but it makes for such a fun experience.
Why This Book
The author and I connected months ago and I began reading her series. When the newest one came out, we chatted again and I was quick to jump on this read. I added it to TBR in late March when it was released and found myself propelling it to the must-read rather quickly. And I sat down at the end of my day today and finished it in less than 3 hours!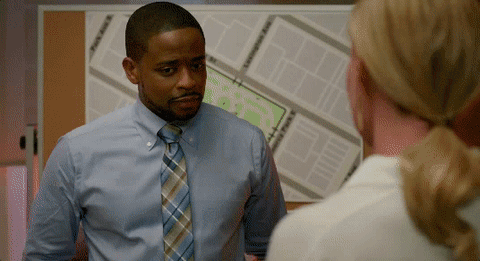 Overview of Story
Jamie Quinn has been a family law attorney for about ten years, growing tired of the boring cases that pass her desk. Though she's had fun working on the unexpected murder cases over the last few years, those aren't ones she comes across very often. And her boyfriend is stuck in Australia for a month longer than they expected, leaving her facing the world on her own. When she takes on some extra work at the local senior facility, providing advice about wills, inheritances and long-term care. But when something seems amiss with too many deaths at the facility, Jamie's hot on the trail again.
South Florida. Forged paintings. An artist with a potential passion to do the right thing. Unfamiliar family connections. A mysterious flower that causes death, appearing as though it's a foaming mouth. And that's just 1 of her newest cases. How will Jamie figure it all out? With the help of bestie Grace, and Grace's state senate candidate boyfriend, who annoys the heck out of Jamie. As she gets closer to the clues, along with PI sidekick Duke, Jamie's sure to find a future in crime fighting this time!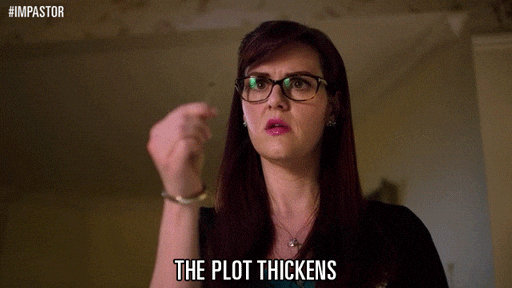 Approach & Style
Barbara Venkataraman's style is absolute ease. The main character is a fun and quirky lawyer, one who has a witty and snappy tongue, but always comes across as someone you wish you knew. The book has so much humor, it's hard to stop giggling sometimes. It's not all-out crazy laughter, but a subtle hint of "this chick is cool and I wanna know her" type humor. And her banter with her favorite PI, ladies' man Duke Broussard, is dynamic. I love their scenes together, even if it's not about the case. Long-term, I kinda want them to end up together.
I read this as an e-read on my iPad through Kindle. The point of view stays on Jamie the whole story, following her antics across her own family drama and her various cases. In this one, two of her cases collide when art forgery meets death at the senior care facility. Chapters are short, quick to ingest… always humorous… and they leave you constantly wanting to click forward to the next one. And the author publishes a few a year, which should be enough, but I'm always wanting more!
Strengths
Jamie's a true heroine. She's funny. She's smart. Flawed. Tragic. Strong. And represents us all.
Duke's such a hoot. He's over-the-top and warrants a good slap in the face… or a little fun on the side… hard to tell sometimes.
The plot is straightforward, but has a few fun jaunts along the way. It is easy to follow, leaves you wanting to solve it on your own with all the information at your fingertips.
Jamie's search for her own love and family hops along throughout the story, and with each of the five books, she gets a little closer. I love following this side-story.
Open Questions & Thoughts
I wish these were longer. Barbara Venkataraman's gonna hate me for saying this, but it always ends a little too soon. I wish the plots were a little more complex and a little longer, just to draw out the fun.
Jamie just falls into her situations all the time. I think it's a good thing, but it can also be a problem… as in too coincidental; however, the way book 5 ends shows a lot of promise for changes to Jamie's life that I think could be of a great benefit.

Final Thoughts
When I first started the series, I thought it had potential. As I read each story, my biggest concern was they were too short (about 200 pages). As I made the journey from book 1 thru book 5, I found myself really looking forward to reading each book. It's an uncomplicated and focused read, taking you on a fun journey through a likable character's personal and career growth. It's not about how complex the plot is or how much the author can shock you. It's just a good laugh-out-loud read for a few hours. And I'm quite fond of them!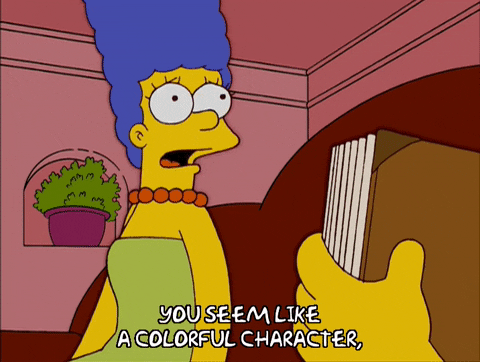 About Me
For those new to me or my reviews… here's the scoop: I read A LOT. I write A LOT. And now I blog A LOT. First the book review goes on Goodreads, and then I send it on over to my WordPress blog at https://thisismytruthnow.com, where you'll also find TV & Film reviews, the revealing and introspective 365 Daily Challenge and lots of blogging about places I've visited all over the world. And you can find all my social media profiles to get the details on the who/what/when/where and my pictures.
Leave a comment and let me know what you think. Vote in the poll and ratings. Thanks for stopping by.