My rating: 3 of 5 stars to David Gibbins's Atlantis, the first in the "Jack Howard" action adventure thriller series. I chose this book while walking around an airport, looking for something to read while on a 6-hour flight across the country. I'm a fan of the suspense / thriller genre, especially when it times archaeology, history and religion in complex ways. Stretching the truth, inventing characters, tying them to real people from the past; it all makes for a great read… this was a good kick-start to a new series.
Jack Howard is a likable protagonist. He's got a few quirks and annoyances, but I think those are necessary to create a memorable character; and when you're running around the globe trying to save the world, or protect the world, and yourself, I can cut you some slack!
Some may criticize the heavy fact-dropping in the story-telling approach. It's useful in some areas, perhaps a little tedious in others. But if you're reading these types of books, it's fairly common.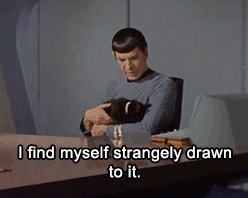 I plan to pick up the second book at some point, but it's not too high on my list within this genre. There are a few other series with a bit more control on the character and the plot. That said, it's still worth a read if you are interested in "Atlantis," as it covers a lot of ground. And who isn't interested in discovering a lost city? It could be the key to our future.
About Me
For those new to me or my reviews… here's the scoop: I read A LOT. I write A LOT. And now I blog A LOT. First the book review goes on Goodreads, and then I send it on over to my WordPress blog at https://thisismytruthnow.com, where you'll also find TV & Film reviews, the revealing and introspective 365 Daily Challenge and lots of blogging about places I've visited all over the world. And you can find all my social media profiles to get the details on the who/what/when/where and my pictures.
Leave a comment and let me know what you think. Vote in the poll and ratings. Thanks for stopping by.