Day:
April 9, 2017
My rating: 4 of 5 stars to Charles Dickens' A Christmas Carol, a story almost everyone is likely familiar with as early on as childhood. And we've all seen some form of this in a TV show, movie or another book, given how familiar the three ghosts of Christmas have become.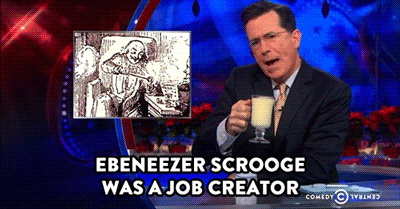 Why This Book


I honestly don't recall how I stumbled upon this book, perhaps by watching one of the movie versions as the first foray. Sacrilegious, I know. But once you see it on a TV screen, the story compels you to want to read it. And when it's the great Charles Dickens, how can you say no, right? I was 17 when I read the book… the summer before college started. And I often wonder if I missed out by not reading it when I was younger… but then again, the movie had already formed images in my mind and set the expectations, so probably turned out OK.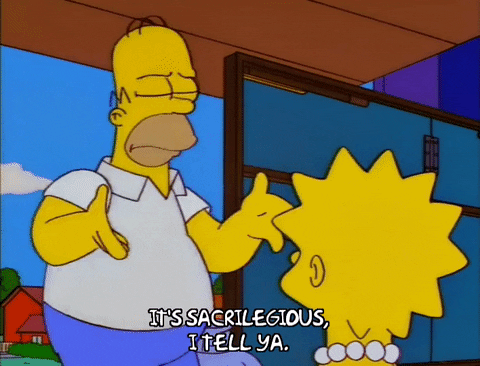 Overview of Story


A quick summary, as I'm sure we're all familiar. Jacob Marley and Ebenezer Scrooge run a business. Bob Cratchit works for them and several young kids. Marley dies. Scrooge is a penny pincher. He forces Cratchit to work too hard and the man is already so poor and loving to his family. One night, Scrooge is visited by Marley's ghost, forewarning him to be a nicer person and to listen when "they" come. Scrooge laughs. "Who's they?" He mocks him. And then it happens… three ghosts visit Scrooge and show him a Christmas from the past, a current Christmas and a future Christmas, all resulting from the way Scrooge and Marley ran their business — essentially, a way to show the old man what his behavior has caused all around him. A reflection pool of the inner workings deep in your mind you've refused to hear or see for far too long. And when Scrooge sees poor Timmy, Bob Cratchit's son, and the maladies surrounding him, Scrooge realizes he, too, must re-learn his lessons.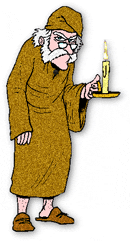 Strength


In true Dickens style, the words are beautiful. The story reads itself, not the reader. And you find such broad strokes of characters and morals within these 100 pages. You learn from it. You open your mind and accept what's already somewhere in your heart.


Open Items


None really… mostly when's the best time to introduce this to children? Too young and you scare them. Too old and you miss out on helping them. It's one of those books you should read together with your kids.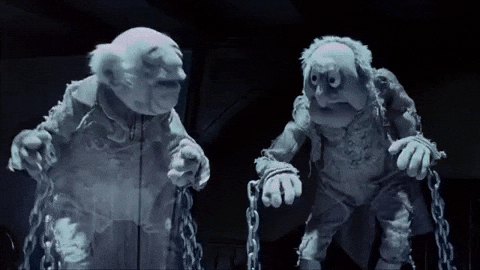 Final Thoughts


Read the book before you watch any movies. Then figure out how to help people in your life, just like Scrooge learns to. This book is all about lessons… and every reader can take away something different with their imagination and application to their own thoughts and actions.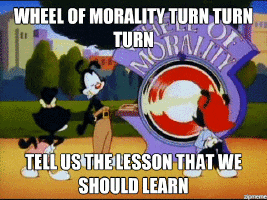 About Me


For those new to me or my reviews… here's the scoop: I read A LOT. I write A LOT. And now I blog A LOT. First the book review goes on Goodreads, and then I send it on over to my WordPress blog at https://thisismytruthnow.com, where you'll also find TV & Film reviews, the revealing and introspective 365 Daily Challenge and lots of blogging about places I've visited all over the world. And you can find all my social media profiles to get the details on the who/what/when/where and my pictures.
Leave a comment and let me know what you think. Vote in the poll and ratings. Thanks for stopping by.
4+ of 5 stars to All About Eve, a drama about an aspiring actress and her obsession with a famous star set in NYC in the 1950s, starring many famous actors and actresses of the decade. The film is also highly praised and considered one of the best movies of the 20th century, which makes it a classic everyone must enjoy.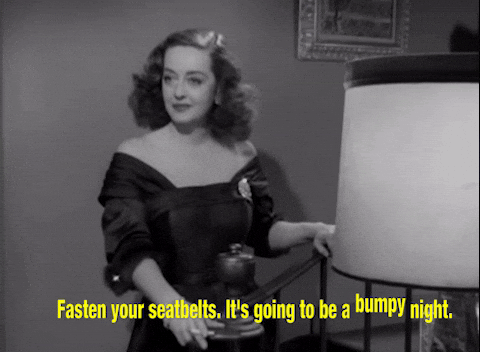 Why This Movie?
Several weeks ago, I began watching "Feud," Ryan Murphy's TV series about the famous feud between Bette Davis and Joan Crawford. I'm a big fan of Ryan's shows, and I'd also seen "Whatever Happened to Baby Jane" many years ago, enjoying Bette Davis' performance. And then there's that time I took a a trip to visit Houmas House, the Louisiana plantation where "Hush, Hush, Sweet Charlotte," the follow-up to "Baby Jane" also starring Bette Davis, was filmed.
It was Saturday night, last night, and we had plans for an old movie and some friends. And by friends, I mean drinks. Started with Jack Daniels and Ginger Ale. Later switched over to a nice Cabernet Sauvignon to go with the skirt steak chimichurri I made. I was searching for "Rebecca," but couldn't find it, so we settled on continuing the Bette Davis experience; hence, we chose "All About Eve."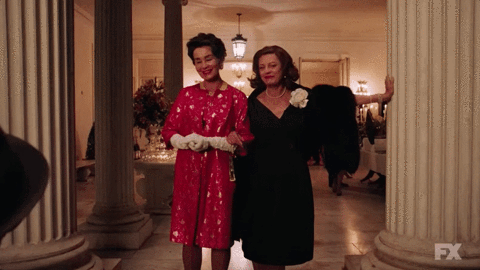 Film Overview
Margo Channing is a famous Broadway actress dating her director, Bill Simpson, and currently starring in "Aged in Wood." Her playwright, Lloyd Richards, writes the parts for her, but most of the time, the main character is mid-20s, despite Margo recently turning 40. Margo's best friend, Karen Richards, stumbles upon a beautiful young girl, Eve Harrington, standing outside the theatre, claiming she likes watching Margo leave each evening. Karen likes her and brings her inside to meet Margo, and they all quickly become friends. Eve moves in with Margo as her second personal assistant, as Margo already has right hand woman, Birdie.
Over a few months, Eve becomes an essential part of Margo's life, handling everything from remembering Bill's birthday to dealing with all Margo's fans. Birdie suspects something is funny about Eve, but no one believes her. Soon after, Margo finds Eve starting to get too close to Margo's life and tries to put up a few road blocks. Margo's friends, Bill, Lloyd and Karen, start seeing the jealous side of Margo and set up a trap to teach her a lesson. Unfortunately, Eve ends up the winner as a result, suddenly finding herself as Margo's understudy and starring for Margo one evening when Margo's stuck in the country. Eve's popularity quickly rises with the help of a critic, Addison DeWitt, and Addison later catches on to Eve's tricks.
The movie closes with Eve winning an award for her performance in Lloyd's newest play, finally starring an "age-appropriate actress" according to DeWitt's newspaper column. But Eve realizes not everything she's gone after is worth the trouble it's caused her, leaving her open to another young ingenue who begins to play the same game with Eve — now in the role of woman blind to someone clearly ready to pounce.
Notable Stars
MY FAVORITE (in this movie)

Bette Davis plays Margo Channing. Bette was fantastic. Now seeing her in two movies, and Susan Sarandon's performance of Bette in Feud, it seems like Bette always plays the same roles. She's fantastic at them, but it makes me wonder if she was typecast. I remember Madonna's song "Vogue" mentioning Bette Davis, and there was the song "Bette Davis Eyes," which had a number of popular versions by various singers in the 60s, 70s and 80s. Unfortunately, Bette didn't win the award for this role, but she was nominated for a Best Lead Actress Oscar. Rumor has it, the results were impacted because her co-star, Anne Baxter, was also in the category and split the votes. I'm gonna have to look that up…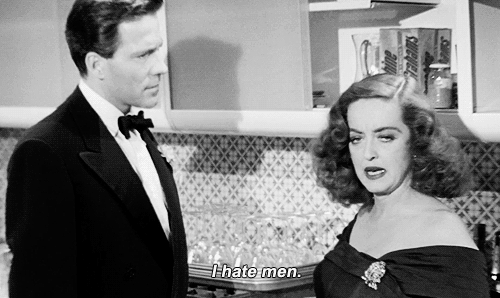 OTHERS

Anne Baxter plays Eve Harrington. She's really good and I could very easily see the line she toed playing obsessed but sane, loving but a charlatan, coy but venomous. Was nominated for the Lead Actress Oscar.
Celeste Holm plays Karen Richards. Good performance. First exposure to her. Was nominated for the Supporting Actress Oscar.
Gary Merrill plays Bill Simpson. Good performance. First exposure to him.
George Sanders plays Addison DeWitt. Good performance. First exposure to him. Won Best Supporting Acting Oscar.
Hugh Marlowe plays Lloyd Richards. Good performance. First exposure to him.
Thelma Ritter plays Birdie. She was funny. I liken her to Joan Crawford's assistant, Mamacita. Was nominated for the Support Actress Oscar.
Marilyn Monroe has a small role — nothing to really comment about.
The Good and The Bad
All About Eve is based on a short story, 'The Wisdom of Eve', written by American author Mary Orr [1910-2006]. Thanks IMDB!
It's in black and white, so you have a certain amount of charm and imagination.
For a film nearly 70 years old, it had tons of drama and caustic dialogue.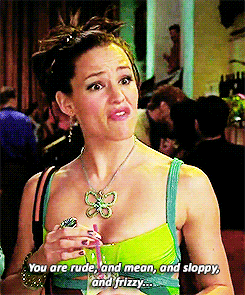 The plot was very strong, and it had a few side-stories which kept everything moving along. Never felt bored. Had a few moments of "are you serious," but then I realized it was 70 years old… so it was a bit of a pioneer.
The whole "Eve wins an award" plot seemed a little far-fetched, as well as why Addison chose to support her, knowing she was playing a game the whole time. I thought he had more honesty about him.
I'd have liked to see what happens to Margo afterwards… did she have more plays? Did she move to a different playwright? Did she and Bill get married? Why was she OK with Bill working on the play with Eve?
I thought we should have seen a fight between Margo and Karen, especially since Karen's the root of all the evil: Karen brought Eve to meet Margo, Karen told everyone to trust Eve and Karen setup the situation which led to Eve starring in Margo's play.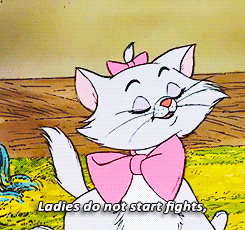 What's Next?
Since I'm on a Bette Davis kick, I think I'll take a look at another film she starred in, "Dark Victory." And of course, "Hush, Hush, Sweet Charlotte."
Anne Baxter's performance was also really strong. I will probably see what other movies she made…
This is a movie with powerful and strong women, especially for the 1950s. I think it's got lots of chutzpah.
It's not about crying when someone takes something that belongs to you. It's about standing up and fight for yourself. I like it!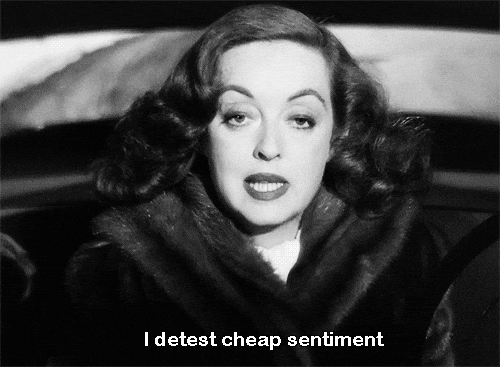 About Me
For those new to me or my reviews… here's the scoop: I watch TV A LOT. I read A LOT. I write A LOT. And now I blog A LOT. This site, https://thisismytruthnow.com, is where you'll find TV & Film reviews, book reviews, the revealing and introspective 365 Daily Challenge and lots of blogging about places I've visited all over the world. And you can find all my social media profiles to get the details on the who/what/when/where and my pictures. Leave a comment and let me know what you think. Vote in the poll and ratings. Thanks for stopping by.
Scottish: containing roots from Scotland
There are lots of famous Scottish people I admire: Gerard Butler, Ewan McGregor (one of my favorite and most versatile actors), Annie Lennox, Sean Connery, Robert Burns… there are tons more, but I only picked the few I easily recalled and that I actually know things about or have seen things they are in. For example, Tony Blair is apparently Scottish, but I only know of him as a former PM for the UK. I couldn't tell you very much about him, so I didn't list him. But I guess I just did. Oh well.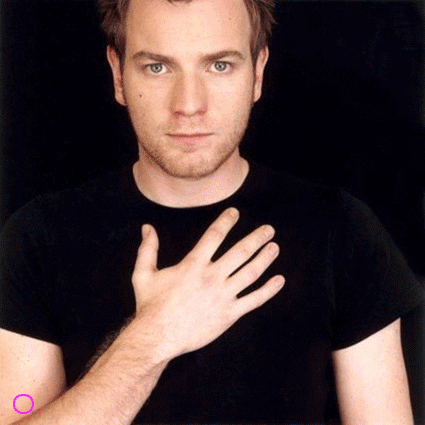 As we finish the fourth week of the 365 Daily Challenge, it's time to cover the last major ethnic and genealogical heritage within my DNA. Irish, German and English were the first few, and now we're gonna chat about my Scottish roots. Based on my research through Ancestry.com, I'm around 12.5% Scottish, mostly stemming from my mother's side of the family. There are 4 families from Scotland, out of 32 branches, focusing on the ones who immigrated from Scotland to the U.S. And those names are: (1) Robertson, (2) Wallace, (3) Hector, and (4) McGregor or McSwegan. I am not certain which is the correct last name because there are two marriage certificates when James Robertson married Margaret around the turn of the 19th into the 20th century. Both are New York marriages, both have all the same details for addresses and parental information, except on one certificate it shows her name as McGregor and on another, it shows her name as McSwegan. I can only assume it is the same woman, filled it out twice for some reason, and she was married once before my 2x great-grandfather, but I would likely need to go to Scotland to get more details. Some day!
So let's talk about Scottish roots and stories. I love the accent. I love Outlander (who doesn't)! I love Mary Queen of Scots. And I've started reading a new cozy mystery series with lots of potential. For those not familiar with my book reviews, check out the links to see another side of me. And when I Love Lucy went to Scotland in her dream, I loved it! There is so much rich culture and history in the country, beautiful landscapes and fantastic substance, I wish I had more Scottish blood in me.
But when I looked up the top ten traits of the Scottish, this time using a cross between Quora, Huffington Post and Answers.com, I had to wonder how much of these things are true: at least when it comes to me. Here we go, lasses and lads:
1 – Pale / Freckled / Ginger
We covered this one under Irish and English, so I'm not gonna repeat myself. I am. I was tempted to post a picture of an attractive red-head… but too many to chose from, so you get a bottle of soda!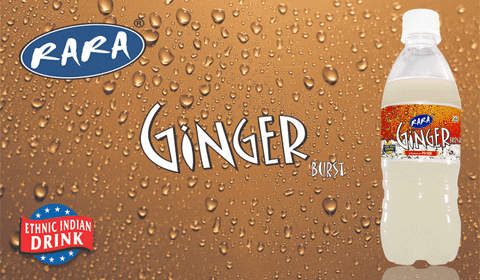 2 – Violent
We covered this one under Irish, so again, I'll skip it. I'm not.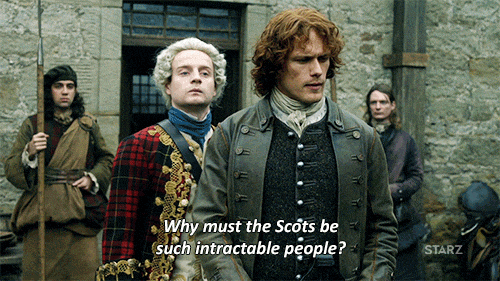 3 – Sports-Lovers
We covered this one in the last few. I'm not a big sports guy. Who runs around on a field and chases balls purely to say I caught it in the end?

4 – Drinkers
We covered this one under German, Irish and English. The whole world seems to be. And while I drink a bunch, I wouldn't fit this definition.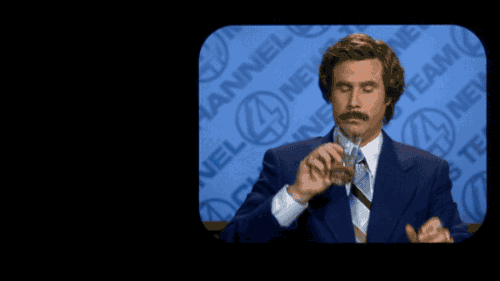 5 – Kilts & Bag-Pipes
I think kilts are gorgeous. I think they should be worn in the right setting. If you've got strong calf muscles, definitely flaunt them. If not, skip it. I've never worn one, but I'd like to and I'd ROCK it. But since I haven't, I can't claim it.
I find the sound hypnotic. In the funeral scene in my book, "Watching a Glass Shatter," there's a passage about bag pipe music that moves a character to tears. Writing it also moved me to tears. It's a bit lyrical. You should read it here; it's in the beginning of chapter 1, but read the whole thing. (Oh, how bad was that plug!). But I've never played one, nor been in the physical presence of one. So that's a no for me sadly.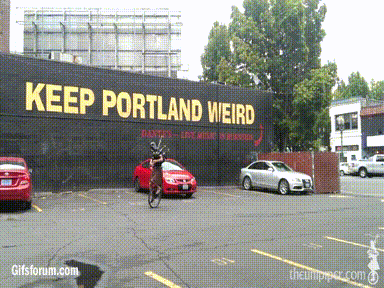 6 – Cheap
The word used was miserly, but I don't agree. When I think of miserly, I think of Shylock from Shakespeare's "Merchant of Venice." No… perhaps a little cheap is what they mean. And there's a small part of me that is a bit cheap. I do spend money, and sometimes way more than I should, but my initial reaction to something is usually "and how much will that cost me?" I should give myself a few points to account for that…

7 – Haggis-Lovers & Poor Diets
I have never eaten haggis. Most people aren't even sure what it is. I looked it up to be certain, as I knew it was the stomach of some animal. It's sheep. And while we've covered my obsession with cookies, you also know my diet is generally healthy. So epic fail here.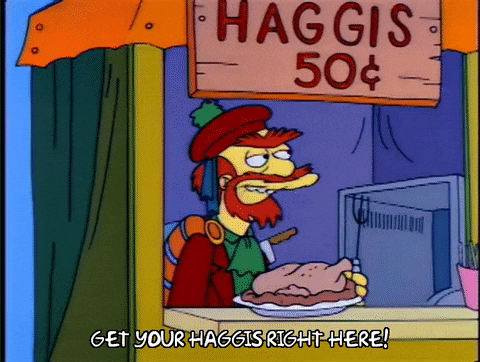 8 – Can't understand them
The accent is alluring. Charming. Exotic. Sensual. Rich. Many of us get chills when we here it. I'd probably do anything under the right circumstances, if someone spoke to me with an authentic Scottish accent. And yes, it can be a little hard to understand the person. Although not quite the same, people sometimes have a hard time understanding me… claiming I mumble and speak too softly. I suppose they are correct… it's not that I slur, but since I'm quiet and shy, I tend to not speak too loudly unless in a work situation. So… I'll give myself a few percentage points for this, but not a lot.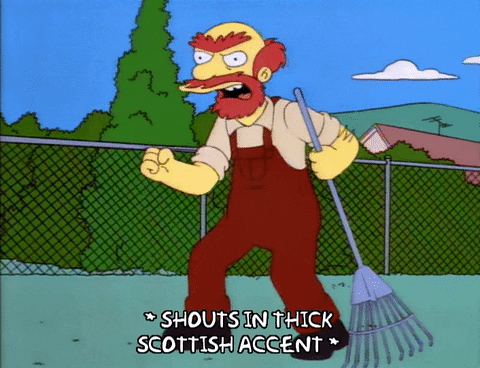 9 – Loch Ness Monster
While I love the concept of the Loch Ness Monster, and it's used so often in books and film, I'm pretty sure it doesn't exist. Though it would be cool if it did! And I am not a monster, so I get nane. (none, in Scottish)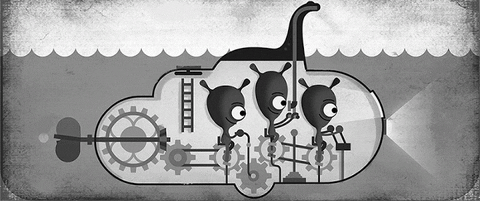 10 – Homophobic
Hmm… I don't think I agree with this being a trait of the Scottish. But it showed up in 2 of the 3 places I looked for the "top 10" traits, so I had to include it. I'm just gonna go with… if you're reading this post, you know me, or you live in the modern world, then no… this is ridiculous. I don't think Scots are, and I am certainly NOT! Quell hypocrite!
How ironic… 1.5 out of 10 is 15%, which is roughly how much Scottish I have in me. I wonder… did I just work that math out purposely, or are these true and accurate tests for my DNA structure and personality characteristics. The world will never know…