Day:
April 12, 2017
My rating: 4 of 5 stars to The Fellowship of the Ring, J.R.R. Tolkien's first novel in the "Lord of the Rings" trilogy, later made into a billion dollar movie franchise. I count myself lucky to have been able to read this book before it became a movie, though I loved the movie, too.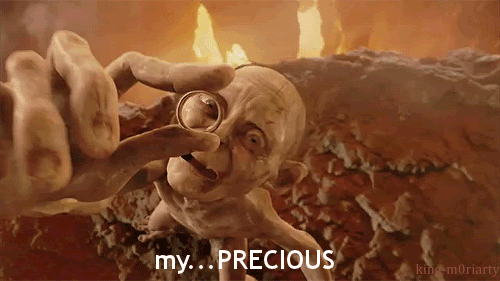 Why This Book
I was 13 years old when I stumbled upon this book while a friend was reading it. He was a major video gamer, fantasy sports leaguer and avid reader of science fiction. Though we were good friends, I had different hobbies. He was about a third of the way into the book, talking about Bilbo, Frodo and Gandalf… and I think my response was something like… "but what about the lions, bears and tigers… oh my!" He knocked me off his bed and laughed at me, which made me curious about the book. He lent it to me once he finished it, and I ran through the trilogy quicker than a trip to Mordor.
Overview of Story
It would take an entire chapter to summarize the book, so I'll try to keep it simple. It takes place in Middle Earth, a huge land full of different types of people: Men, Elves, Dwarves, Hobbits, Wizards, Orcs and a whole lot more. As you'd expect, lots of re-alignment between groups over the centuries occurs during epic battles between the good and the evil. A long time ago, a ring was forged, unbreakable, except to be destroyed in Mordor. People have hunted the ring for years, to use its power, but it was rarely ever found. Bilbo Baggins, an elderly hobbit, comes across it one day. And its dark forces take over his mind, willing him to run away with it. But Gandalf the Wizard convinces him to give it up, and the ring falls to Bilbo's young cousin, Frodo, to throw into the fire hell of Mordor. He cannot escape the journey, but along the path, he is protected by Gandalf and many other friends. He has epic battles and at the end of this book, he's come upon one of his first major stops to seek protection, but is forced to flee with new best friend, Sam, for Mordor. And it's to be continued…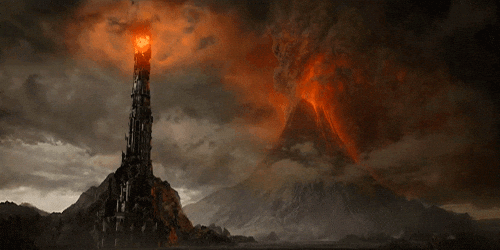 Approach & Style
It's a fantasy story, so the language is thrilling and beautiful, dynamic and ethereal. Tolkien's created a world where anything can happen, and one where readers have little history to know what's real and not real.
The book follows Frodo on his path as the primary character, and you see much through his eyes. It is in third person omniscient, meaning you do see most everyone's thoughts.
Strengths
The creativity. The imagination. The fortitude. The lessons. The moral code. The honor among friends. The fear of a foe. The power of a wizard. Struggles to survive. The book has it all, even a little romance. And death. 😦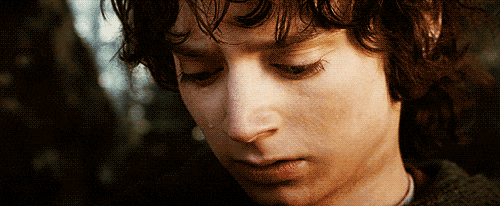 One of the original masterpieces in this genre, it set the bar for everything to come. It was published mid-20th century, when books simply didn't exist in trilogies. There were a few, and some were decently written, but this is the beginning of a cult phenomenon. As much as I love Harry Potter, and I imagine I will love Game of Thrones, they were not the first. But Middle Earth is an epic journey across a vast time period and a vast land. Written more for an older young adult crowd, it has fans everywhere from ten to a hundred.
Open Questions & Concerns
It's a lot to taken in and will completely absorb its readers… when's the right age to ensure its ideals are properly understood. Why is it acceptable to kill someone in protection of the ring? How do you handle fear on a journey you must go on? Should it be used in schools? There are so many lessons, ideas and themes to ingest. Is it a pleasure read or something to teach? I see both sides.
Should I re-read it? YES!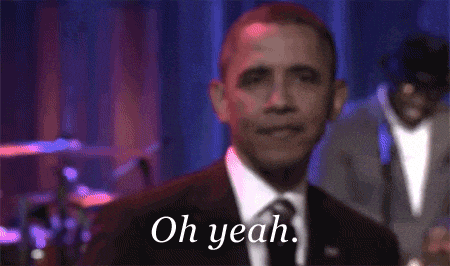 Final Thoughts
You cannot help but be immersed in this story. If you're not a fan of fantasy, this is NOT the book to start with. There are probably 100 characters to keep track of, each with a unique set of powers or goals. If you are going to take it on, you need to invest in the entire world… up next at some point will be The Hobbit, as it's another clever place to lose oneself in.
About Me
For those new to me or my reviews… here's the scoop: I read A LOT. I write A LOT. And now I blog A LOT. First the book review goes on Goodreads, and then I send it on over to my WordPress blog at https://thisismytruthnow.com, where you'll also find TV & Film reviews, the revealing and introspective 365 Daily Challenge and lots of blogging about places I've visited all over the world. And you can find all my social media profiles to get the details on the who/what/when/where and my pictures. Leave a comment and let me know what you think. Vote in the poll and ratings. Thanks for stopping by.
Impartial: treating all rivals or disputants equally; fair and just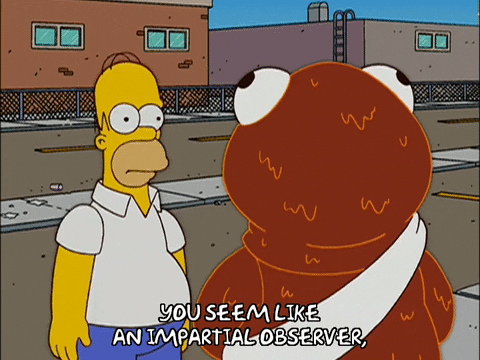 At a quick glance, is there any reason for someone not to be impartial? Isn't fair and just the right way to live, part of the American Constitution (for international readers, I'm sure there is something a bit similar for you, but not always, I suppose…)?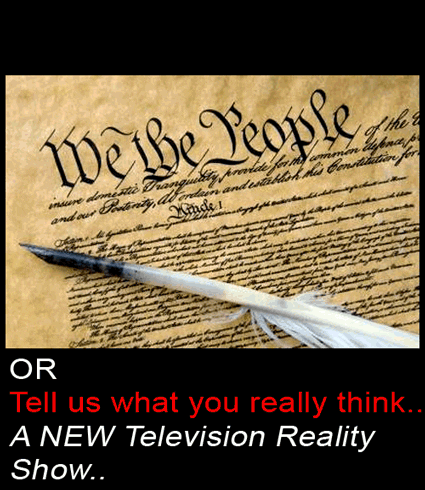 It's often hard for people to be impartial. We have favorites. We have anger. We have revenge. We have loopholes. We have a very disparate set of rules that vary from person to person, family to family, house to house, city to city, state to state and country to country. But for most of us, it's what we strive to accomplish in all that we do. I'm sure there are moments when we wish for someone to win, maybe talk up someone more than another person in the hopes they get the job, boyfriend, girlfriend, house, car, etc.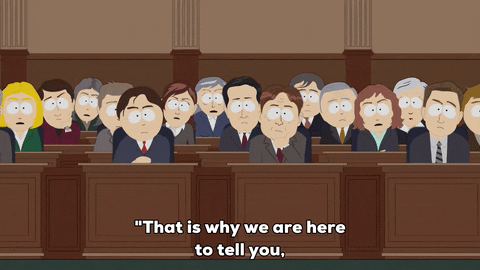 In today's post, I will discuss being impartial when it comes to my immediate responses to things, people or situations. I'm not focusing on when people are judgmental, racist or biased. I'm looking at pure state of mind without seeing the specific decision in front of them.
For example, can you walk into a situation without pre-conceived notions about how you will react? If two people are fighting, and you know one of them, do you automatically decide whether they are guilty or not guilty based on past experiences with them? Or can you forget everything you know, starting from scratch, listen to both sides and weigh in with an impartial mind? If you hear that someone likely hurt another person, do you immediately think the person is guilty, or do you want to hear his/her side of the story before determining your reaction?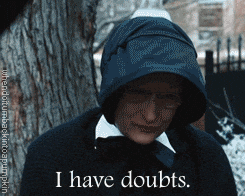 For me, I battle these thoughts all the time. No matter how confident I feel in a decision, there is always a lingering "what if" in my mind… and I can never 100% commit to a feeling or thought. Sometimes it's a big enough concern that I tell whomever I'm discussing it with what the lingering concern is and why… other times, it's trivial enough that I don't feel the need to explain why there's a bit of doubt.
Regardless, being impartial should be an automatic given for all of us. No matter the situation, we should have the ability to look at the entire end-to-end picture, big and small, and then come to a reasonable conclusion. Sometimes, it's simple and you can take turns, alternate or split something so that it ends up being equal. Often, it's not and you have to communicate and share your thoughts so that the full exposure can occur.
I would have made a good mediator. I try to put myself in the other person's shoes. I hope to understand why they chose to do something, not just think about the impact it had on me. I believe in fairness and equality. My mind doesn't think of other ways. If there are two people and two of something, each gets one. If the two objects are not of the same size, then I look for ways to make it as fair as possible. If two people have a story, but differ on the details, I need to hear both and then work with them to see if they can figure out why they each saw it differently.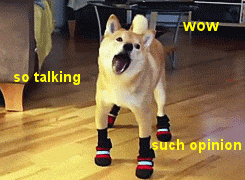 If one child typically is the poorly behaved one, and an incident occurs with another kid, I wouldn't assume it was the poorly behaved one. Nothing is that obvious. That said… you can have an opinion, a bias, a judgment, but shouldn't we do our best to ignore those in the beginning and try to be as impartial as possible? If there's minimal time, yes, an educated guess or prior research would come into play… but when there's available time and opportunity, use it wisely. Be impartial.
I feel preachy today. Perhaps I'm annoyed about some things I listened to on the news while having lunch. Or maybe I have such a hard time understanding people who aren't impartial, it's fueling my words today.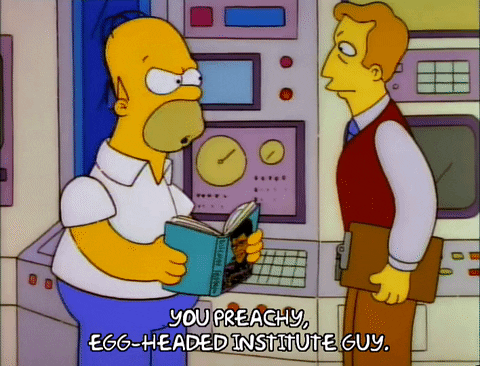 I think what I'm most trying to say about myself here… and the way I believe people should be… is that we should always have an open-mind. Try not to be judgmental (and just wait… that's going to be the topic in a few days… and I have been known to be judgmental!). We should never have a boundary that prevents us from considering the alternative. Never may be a harsh word. Some laws and rules should not be broken. There's a set of standards we should all follow. This isn't about religion or politics or spirituality. It's about recognizing as people, we're evolved enough to know better.
When my time's up, the biggest hope I could have is that I know I always did my best to listen and consider things outside of my own opinion. I may still choose my original thought, or to believe I am the correct one… but it's my responsibility to be impartial and look beyond the limitations of my own knowledge. This is a lesson I have learned the hard way over the years.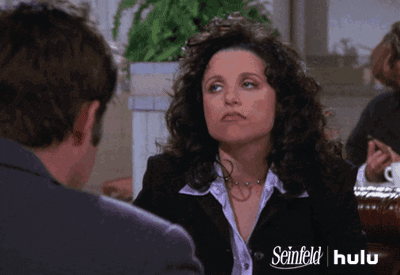 Rant done. Thanks for not hanging up!
About Me & the "365 Daily Challenge"
I'm Jay. I am 40 and live in NYC. By profession, I work in technology. By passion, I work in writing. I've always been a reader. And now I'm a daily blogger. I decided to start my own version of the "365 Daily Challenge" where since March 13, 2017, I've posted a characteristic either I currently embody or one I'd like to embody in the future. 365 days of reflection to discover who I am and what I want out of life.
The goal: Knowledge. Acceptance. Understanding. Optimization. Happiness. Help. For myself. For others. And if all else fails, humor. When I'm finished in one year, I hope to have more answers about the future and what I will do with the remainder of my life. All aspects to be considered. It's not just about a career, hobbies, residence, activities, efforts, et al. It's meant to be a comprehensive study and reflection from an ordinary man. Not a doctor. Not a therapist. Not a friend. Not an encyclopedia full of prior research. Just pure thought, a blogged journal with true honesty.
Join the fun and read a new post each day, or check out my book reviews, TV/Film reviews or favorite vacation spots. And feel free to like, rate, comment or take the poll for each post.