Day:
April 17, 2017
My rating: 4 of 5 stars to William Shakespeare's famous play, Richard III, one of his "War of the Roses" tragedies produced in the 16th century in England. People have generally heard of this King, and know more about him than they realize, but he is not one of the more famously read plays in high school or college, falling behind the more popular comedies and tragedies of Romeo and Juliet, Macbeth, Hamlet, Othello, King Lear and A Mid-Summer Night's Dream.
Why This Book
Although I read this play in high school, I had a more in depth read in a Shakespeare course where we compared each play to a painting (of our choosing) and a TV or Film adaption (instructor choice). We watched the 1995 film version starring Ian McKellen, Annette Bening, Kristin Scott Thomas, Maggie Smith and Robert Downey, Jr., a modern re-appropriation of the film using themes from the play and fairly current politics.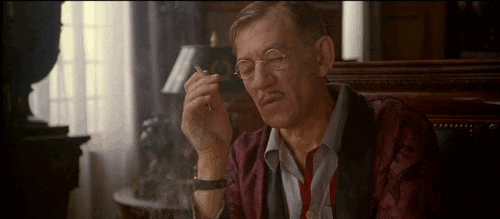 Overview of Story
Richard III wants to be king, but he's third in line behind his brothers. He's also angry over a physical deformity, carrying a rather huge chip on his shoulder. He goes on a small killing spree, then forces one of the widows into marrying him. He has his brother (the king) executed and makes it look like his other brother committed the crime. All that stands in his way are his 2 young nephews, and while Richard is ruling the country until his nephew is older, it's just not enough for him. He manipulates others into asking for him to become the permanent king, and then secretly locks the princes in a tower or kills them. The world may never know. Over a short period of time, he becomes mocked and disliked, as the people know he is a horrible man. When his wife is no longer valuable to him, he has her killed and attempts to marry the daughter of the former Queen (young enough to be his granddaughter supposedly), to strengthen his claim to the throne. The battle begins for the throne, and Richard has a dream he will die. The next day, he is killed by his rival, who then marries the daughter of the former Queen and becomes the new King.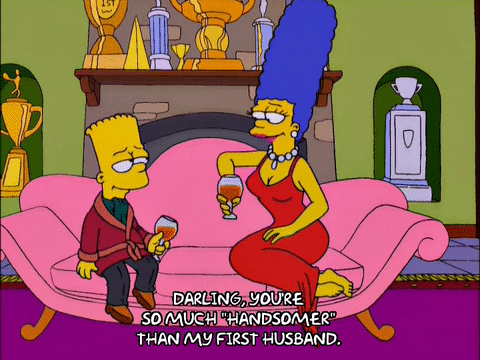 Approach & Style
1. It's written in the late 16th century, so some of the language requires some interpretation.
2. It was a play, so not a typical book read with a specific point of view.
3. It's based on reality; most of the plot actually happened to the kings and queens of that time.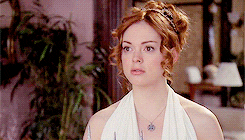 Strengths
Shakespeare knew how to write. His language was beautiful. His words created vibrant and memorable images. He included themes and motifs across the scenes. He took as much from reality as he could, interjecting only enough balance of humor to offend some, but not those who would imprison him.
The story is simply fantastic. So many things people talk about today come from Richard III, including a few lines from this play. "My Kingdom for a horse" is a very famous line. Most everyone who knows a thing or two about British kings and queens are familiar with the young boys imprisoned in the tower. And when Richard III's body was dug up in 2012 in a parking lot in Leicester, the world waited to find out if it was actually him or just some other skeleton. (It WAS him).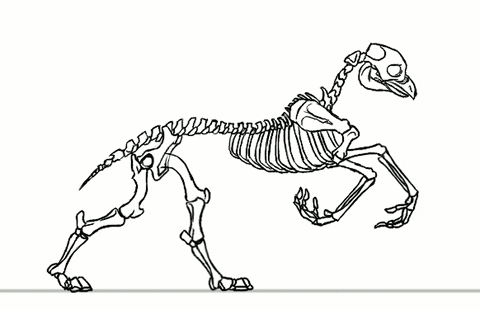 Brothers fighting brothers. Power-hungry man with either a hunchback, curled hand or limp leg — many different versions / interpretations. It's a bloody story, but helps teach a lot of history to kids in school.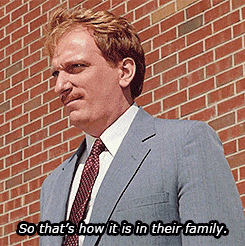 Open Questions & Concerns

For one thing, it's Shakespeare, so there's little wrong with it. But it's not for everyone. And not an easy read.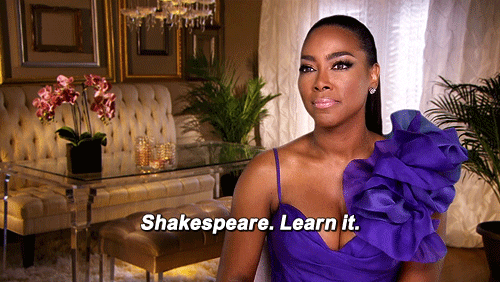 Questions and concerns are more about:
1. Did Shakespeare really write it, or was it a ghost writer?
2. Did Richard III really kill the boys, or did they die somehow else?
3. What was his deformity?
4. Was he really all that bad, or did Shakespeare mock him and for 450 years, we've all played a game of telephone. (If you don't know that one, email me)
5. Which TV or Film was the best adaption? You must see the one I noted above. It's brilliant. A masterpiece in acting, plot re-creation and scenery.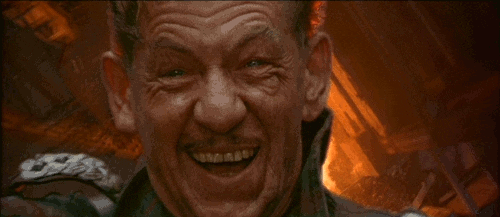 Final Thoughts
If you're going to read it, invest the time in reading all the plays tied together for the War of Roses. Get to know the characters, look up their realities, understand their relationships, and jump in with eyes wide open. Don't just read it because it sounds like a good story. There's more to it, and you won't enjoy the style of the play without having the affinity for 450 year old words and a love of British royalty.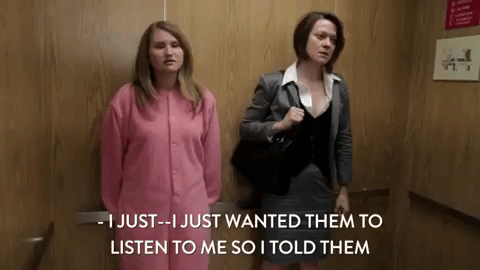 About Me
For those new to me or my reviews… here's the scoop: I read A LOT. I write A LOT. And now I blog A LOT. First the book review goes on Goodreads, and then I send it on over to my WordPress blog at https://thisismytruthnow.com, where you'll also find TV & Film reviews, the revealing and introspective 365 Daily Challenge and lots of blogging about places I've visited all over the world. And you can find all my social media profiles to get the details on the who/what/when/where and my pictures. Leave a comment and let me know what you think. Vote in the poll and ratings. Thanks for stopping by.
View all my reviews
Thankful: pleased, expressing gratitude and relief
Easter has come and gone, and for many of us, we remember how thankful we are for all the things we have in our life, the favors people have done for us and the blessings we have around us. For the last five days, I've been spending time with family who visited from out of town for a long holiday weekend. And I am thankful to them for the great experiences we all had together.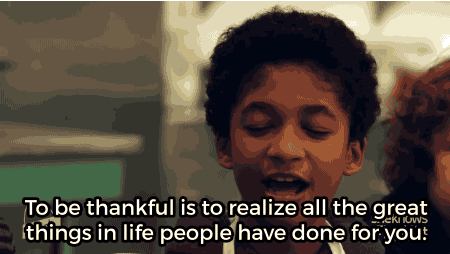 Although I grew up in New York, it was not "the city" I was raised in, as I lived in the suburbs, Long Island, and had spent the first 30 years of my there. I moved into Brooklyn for about a year, and I lived in San Francisco for about a year, but otherwise, I hadn't spent much time in a big city, especially NYC, other than commuting to/from for work for 5 years, and the occasional event or dinner with colleagues or friends. Since I moved into NYC 5 years ago TODAY, I've had a lot of catching up to do on all the NY experiences. And while I've accomplished a lot, seen a tremendous amount, and had several quintessential experiences over those years, the last 5 days was a whirlwind tour of NYC from the eyes of many family members who have either never been here, or only stopped in for a day or two. Plus there were kids on this trip, so it was all about ensuring they had the perfect NYC trip to remember. And so did I… hence why I am thankful for it today.
Between the Statue of Liberty (which I had never been to in my 40 years), to the Central Park Boat House and a row boat ride on a lake (which I had not ever done before in NYC) and to walking around Chinatown, I was full of new NYC fun in a group setting surrounded by tons of people. Yes, there were a few moments where my head screamed "too many people around us," but seeing the kids experience it first hand, plus some of the adults, was a memorable treasure. Running around on subways, trains , cabs and walking for 14 hours each day was tiring, but extremely fun. We laughed, cried, got sick (some just can't take the cab ride!) and tried so many new things. I never picked up a book or watched TV the entire time, a rarity for me, but my imagination was fully alert.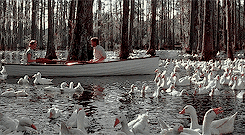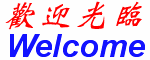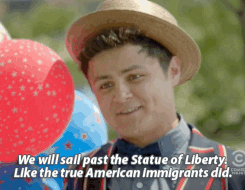 Growing up so close to the city, but spending so little time in it never seemed odd to me. It was an hour train ride away, and I wasn't big on crowds, so I never felt like I missed anything. Seeing new things as an adult is probably a different experience, one still very memorable and amazing… and being able to share it with loved ones is a rewarding gift. And so, while I am thankful for so many things in my life, having people whom you enjoy being around, celebrating an Easter holiday with family on both my side and my significant other's side (for the first time together!) makes you see so many parts of life that I wish everyone had available to them. But not everyone does, which is why I am thankful to have these opportunities, to build relationships, savor memories and make plans to do it again in another city… just to see if we can make it even better.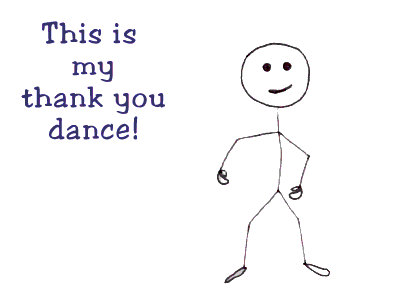 We all say thank you. And sometimes we take a moment to think about what it is we are thankful for, but it often becomes just a habit of saying we appreciate something. Instead, we need to take a little time to remember what it is that we are happy about. What memory did we create. What feelings do we have. Why do we want to say thank you. What can we do besides just use the words.
Is it a hug? A kiss? A picture? A memory book? A letter? A reminder phone call? Posting on social media? Or just expressing it in words like I'm doing today. And though none of them read this blog (that I know of!), I hope some day, they will stumble across this and realize I'm talking about them… and everything we shared this last week. THANK YOU.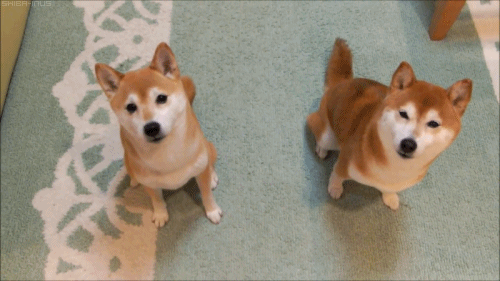 These shibas look like Ryder, my 10 year-old shiba inu.
Don't ever forget the little things. Always remember to share what you love with your family and friends. And don't mind me being a little sentimental and thankful today for getting a gift I hadn't even realized I needed.
About Me & the "365 Daily Challenge"
I'm Jay. I am 40 and live in NYC. By profession, I work in technology. By passion, I work in writing. I've always been a reader. And now I'm a daily blogger. I decided to start my own version of the "365 Daily Challenge" where since March 13, 2017, I've posted a characteristic either I currently embody or one I'd like to embody in the future. 365 days of reflection to discover who I am and what I want out of life.
The goal: Knowledge. Acceptance. Understanding. Optimization. Happiness. Help. For myself. For others. And if all else fails, humor. When I'm finished in one year, I hope to have more answers about the future and what I will do with the remainder of my life. All aspects to be considered. It's not just about a career, hobbies, residence, activities, efforts, et al. It's meant to be a comprehensive study and reflection from an ordinary man. Not a doctor. Not a therapist. Not a friend. Not an encyclopedia full of prior research. Just pure thought, a blogged journal with true honesty.
Join the fun and read a new post each day, or check out my book reviews, TV/Film reviews or favorite vacation spots. And feel free to like, rate, comment or take the poll for each post.