All That Remains by Patricia Cornwell
My rating: 4 of 5 stars
The "Kay Scarpetta" mystery series by Patricia Cornwell was one of the first adult mystery book series I began reading. I also started these very young, around 13 or 14, which may not be the best thing for young adults if they don't have a strong sense of right/wrong and a stomach to handle really gory stuff. All That Remains is the third book in the series about a forensic medical examiner in Virginia who helps solve brutal crimes.
What I love about the early books is the relationship between the detective, Pete Marino, and Scarpetta, the medical examiner. It's love/hate, and as the series grows, their relationship gets very volatile and intense. In the early books, like this one, you just want to hate Pete but you know he's got a heart in there. He represents a typical cop of the 1970s / 80s, who is starting to change his philosophy on women being involved in his jurisdiction. And he's of course in love with her but can't do anything about it.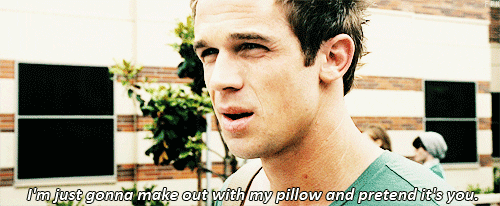 In this book, young couples are brutally murdered. And the psychopath behind it all is playing games with Scarpetta. All her serial killers end up wanting to get to Scarpetta, to impress her, because of how methodical and intelligent she is.
Cornwell's writing is intense. And she describes everything about the blood and guts during the autopsies, finding the victims and conveying what the murderer is likely doing to his/her victims.
As the title suggests, this is all about "what remains" of the body to be able to figure out who is the culprit. Every page leads you to revelations, and you want to close your eyes and pretend you're not reading about the gore, but you can't help needing to keep reading it.
Scarpetta is so complex. Sometimes you love her. Sometimes you really want to lock her in a closet until she learns how to play a little nicer. But she will always evoke some huge reaction from the reader.
If you can handle the creepy-factor and the explicit language (vicious, usually not too sexual), you have to read a couple of these books to see how hard the author works to make each one unique and a very complex mystery.
She was one of my faves, and I stopped around 17 or 18 in the series to give myself a break. I'm close to going back to finish it up. And she's still writing more!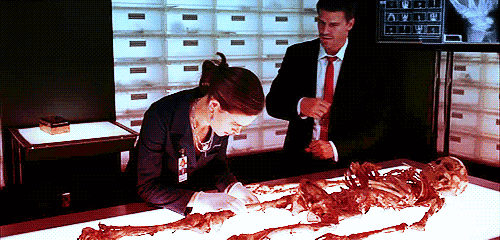 About Me
For those new to me or my reviews… here's the scoop: I read A LOT. I write A LOT. And now I blog A LOT. First the book review goes on Goodreads, and then I send it on over to my WordPress blog at https://thisismytruthnow.com, where you'll also find TV & Film reviews, the revealing and introspective 365 Daily Challenge and lots of blogging about places I've visited all over the world. And you can find all my social media profiles to get the details on the who/what/when/where and my pictures. Leave a comment and let me know what you think. Vote in the poll and ratings. Thanks for stopping by.