April has been quite a busy month for this blogger, who's been posting on the Interwebs for 8 months so far. While a bit nervous to put so much of myself out there for all to see, it's been refreshing and powerful in many ways. Big changes since last month, which have surprised and delighted me.
Key Metrics in April
83 Posts (average of 2.5 per day)

30 – 365 Challenge

43 – Book Reviews

4 – TV & Film Reviews

5 – General Blog

1 – Trips & Visits
Note: This is 30% increase since last month, given a full month of the 365 Challenge has now occurred, plus the new topics for TV/Film Reviews and Trips/Visits.
Book Reviews

8 – Books read in April

35 – Reviews written from prior years
Note: This went down by about 25 % due to other commitments getting in the way.  I'll get back on track for May.
Site Metrics (NEW)

2375 – Views

655 – Visitors

76 – Followers

1009 – Likes

321 – Comments
Note: This has tripled since last month due to more people reading the blog, responding to book reviews and participating in the 365 Challenges.
*** April has officially been the blog's best and most popular month! ***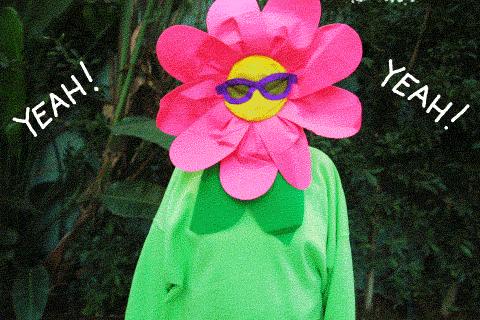 What did I read in April 2017?  Let's dive into the reading specifics…
In the month of April, I only read 8 books. Unfortunately, I was partially in a reading slump during the last week, and I had family visiting for 5 days in the early part of the month; as a result, I only had about two and a half weeks to read.
I began participating in the NetGalley ARC program and was awarded 13 books, of which 6 of these were! I'm half way to my first NetGalley badge!
Books included:
Least Favorite Book
The White Feather Murders
365 Challenge – Daily Characteristics
Curious (20)
English (21)
Lister (22)
Short (23)
Wistful (24)
Obsessed (25)
Poetic (26)
Warm-blooded (27)
Scottish (28)
Pensive (29)
Sensitive (30)
Impartial (31)
Defensive (32)
Strong (33)
Judgmental (34)
Genealogist (35)
Thankful (36)
Goofy (37)
Passive (38)
Frustrated (39)
Spiritual (40)
Rich (41)
A to Z Favorites (42)
Mentor (43)
Ornery (44)
Neighborly (45)
Simple (46)
Healthy (47)
Generous (48)
A to Z LEAST Favorites (49)
365 Challenge Surprise
Thinking of the A to Z List… I needed something to take the place of my ethnic characteristics, and this took the place. I've got 3 great ones (very interactive) for May planned.
Overall Thoughts
April was incredible. I never expected to have so much fun with the 365 Challenge.
I need to focus on trips and vacations. Hope my memory is good for everything I've done in the past.
I enjoy doing the TV/Film Reviews, but those take the longest to research the awards, star biographies, etc.
I may limit myself to 3 GIFs per post, simply so the substance is not diminished in favor of humor. Plus, I need to keep each one to under 30 minutes for now, and eventually down to 20 minutes per post.
Thank you for reading and commenting. I am really enjoying this.
Your Feedback
I've added polls and ratings.  So far, here's what you've said:

Ratings

13 posts or pages received 5 of 5 stars
3 posts or pages received 4 of 5 start
5 comments got a thumbs up

Polls

Book Review Feedback

7 – Stellar and top of their game
2 – Very good but always room for improvement

365 Challenge Comparison

4 – Similar to Me
3 – In the middle

Book Reviews Inclusions

9 – Comments on writing & style
8 – Comments on plot & character
6 – Comments on setting & descriptions
5 – Ratings
3 – Similar book recommendations
2 – Other
1 – Graphics & humor

Please continue to provide feedback. And remember, I can't tell who provided which ratings or poll responses: it's all anonymous.
Feel free to share any other feedback about what you'd like to see or not see.
May 2017 – Heads Up
Goals

10 new books read
40 reviews written for previously read books
4 tags for reading
4 Film & TV reviews
4 Visits & Trips
4 General Blogs
31 "365+ Challenges

Completion of Genre / Author / Books / Series menu items and links
This entry was posted in My Blog, Wrap Up Summaries and tagged 365, april, blog, blogger, blogging, books, feedback, month end, monthly wrap-up, polls, random thoughts, ratings, reviews, wrap-up.