Short & Tall Tales: Moose County Legends Collected By James Mackintosh Qwilleran by Lilian Jackson Braun
My rating: 3 of 5 stars
When the "Cat Who" Series by Lilian Jackson Braun was at its height, the author was in her 70s, trying to write as many books as she could. In between them, she'd publish a few short stories to keep her fans engaged. One of those collections was "Short & Tall Tales: Moose County Legends Collected By James Mackintosh Qwilleran published in 2002. This book follows the lives of Qwill, KoKo and YumYum while they are living in Moose Country, 400 miles north of everywhere.
In the approximately ten short tales, you will find fun and cute stories about various inhabitants of the town, or stories conveyed by a few folks passing thru. Most are under 15 pages and a quick way to get to know the author's style, the characters and the antics of the two cats.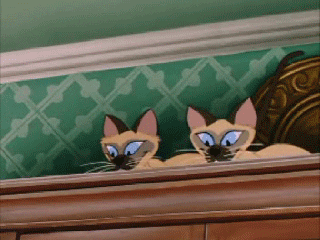 A few are just silly. Some are good ways to pass the time. Overall, it was helpful if you didn't like waiting a year for a book, but I'd rather have a stronger story than a collection of little ones in between. If you want to read the whole series, but not sure if you need to check this one out, don't worry… you can skip it. It's not part of the overall plot line from beginning to end.
About Me
For those new to me or my reviews… here's the scoop: I read A LOT. I write A LOT. And now I blog A LOT. First the book review goes on Goodreads, and then I send it on over to my WordPress blog at https://thisismytruthnow.com, where you'll also find TV & Film reviews, the revealing and introspective 365 Daily Challenge and lots of blogging about places I've visited all over the world. And you can find all my social media profiles to get the details on the who/what/when/where and my pictures. Leave a comment and let me know what you think. Vote in the poll and ratings. Thanks for stopping by. <i>Note</i>: All written content is my original creation and copyrighted to me, but the graphics and images were linked from other sites and belong to them. Many thanks to their original creators.