Review
3+ of 5 stars to Lilian Jackson Braun's The Cat Who Turned On and Off, the third book in her "Cat Who" cozy mystery series. In this adventure, Qwill and the cats take on the investigation of Junktown, an antiquing area of his hometown city. And as you'd expect, someone meets their maker. Qwill begins to come out of his shell in this book, making new friends and introducing us to some who will eventually follow him to Moose Country. Iris Cobb is one of my favorite characters and she's in a lot of the early books.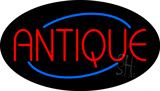 I read this one when I was in a bit of my own antiquing phase, shortly after I bought a house and needed to fill it with a bunch of knick-knacks. Although the book delves into the whole business of antiques, you can bet it's more about the murder in this one. And can you guess what it is the cats are turning on and off about? Only way to find out is to read it.
What's good about this book is the relationships that Qwill develops with people around him, beginning to show us what his friendship with Arch Riker has been like in the past. Also, this was the last book in the series to be published in the 1960s… the author took a ~20 year absence and then wrote another 25 starting in the 1980s.
I always wondered what was it about this book that made her stop… poor sales? wrong time period? All in all, it's a good book, and it actually sets the stage for some future connections to re-appear in his life.
About Me
For those new to me or my reviews… here's the scoop: I read A LOT. I write A LOT. And now I blog A LOT. First the book review goes on Goodreads, and then I send it on over to my WordPress blog at https://thisismytruthnow.com, where you'll also find TV & Film reviews, the revealing and introspective 365 Daily Challenge and lots of blogging about places I've visited all over the world. And you can find all my social media profiles to get the details on the who/what/when/where and my pictures. Leave a comment and let me know what you think. Vote in the poll and ratings. Thanks for stopping by. Note: All written content is my original creation and copyrighted to me, but the graphics and images were linked from other sites and belong to them. Many thanks to their original creators.