Wasteful: using or expending something of value carelessly, extravagantly, or to no purpose
At different points in our lives, we all say aloud (or hear someone else tell us) "that was wasteful," referring to something just done that we carelessly minimized when others so desperately needed it. Often we should have known better, but we do it anyway without thinking about the consequences because it's become habitual. That said, as much as it is habitual for many of us, there are several people who work hard not to be wasteful and teach this to children at a young age.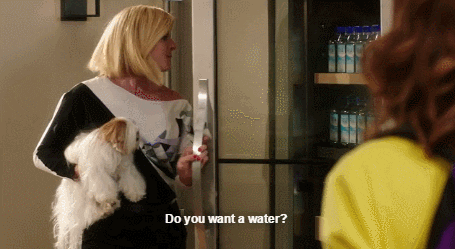 To kick this one off… a few places I recognize I am wasteful — not all the time, but enough that I should call myself out.
Water

I run the water the entire time I'm washing dishes, rather than try to use only the amount needed and re-use where appropriate until the final rinse.
I leave the water running when I brush my teeth when I should leave it off  until the last second.
My showers are entirely too long and often run for a minute or two for the water to get hotter before I get inside. I should deal with the cold, stand to the side and wash my hair.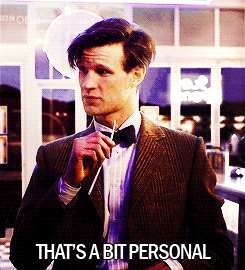 You don't care about my bathroom habits?
 Energy

I tend to leave lights on when I don't really need them. Sometimes it's for the dog, but a little goes a long way.
My building keeps the heat on from October thru May, and because I get so hot, I open the windows which likely makes the heat work a bit harder since I'm on the top floor. Can't really change this…

Time / Money

I spend way too much time watching TV or on the computer when I should be out with people, in nature and learning.
Time is money, and therefore I'm wasting earning potential and income.
I can be frivolous when spending and should save more or donate more.

Food

I sometimes eat too much. And we all know how to fix that. (Shh… don't say it aloud or it may come true)
I make too much food when I cook and am not good about eating leftovers.
I buy stuff, it expires, and I end up throwing it out. I need to be more pragmatic and plan meals in a better way.
And if they can do it, so can I!
Not so bad admitting faults, is it? I'm sure that only touches the surface of the areas where I'm being wasteful. And quite honestly, some of those are easy fixes that I should be more consistent about in the future.
Sometimes I get caught up realizing how unfortunate it is that I haven't fixed this sooner, especially knowing the limits of these resources across the world. And while these posts are not meant to make anyone feel guilty or to preach, sometimes a gentle reminder helps implement positive changes. And that's all I'm intending here… for any reader including myself.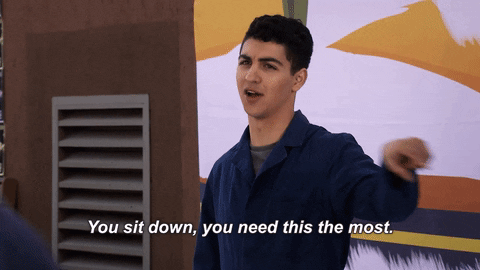 This is me talking to myself right now!
Life is complicated. We should all figure out how to be part of the continuous cycle of improvement. And when we don't work in jobs or volunteer in roles where we have direct impact on re-cycling, re-use or proper waste disposal, perhaps we should take 5 minutes a day to focus on it as a human being who cares about the world around us.
It begins with learning this as a child, so it feels almost inherent. Good habits will occur and help propagate even better ones with each year and generation. But there's no time to start like the present if this hasn't been built into you already. And with that, I'm off to see how to tone down my wasteful usage of time — it took 30 minutes for this post and I'm supposed to be down to 20 minutes a day at this point. Ugh… I hate missing the target.
About Me & the "365 Daily Challenge"
I'm Jay. I am 40 and live in NYC. By profession, I work in technology. By passion, I work in writing. I've always been a reader. And now I'm a daily blogger. I decided to start my own version of the "365 Daily Challenge" where since March 13, 2017, I've posted a characteristic either I currently embody or one I'd like to embody in the future. 365 days of reflection to discover who I am and what I want out of life.
The goal: Knowledge. Acceptance. Understanding. Optimization. Happiness. Help. For myself. For others. And if all else fails, humor. When I'm finished in one year, I hope to have more answers about the future and what I will do with the remainder of my life. All aspects to be considered. It's not just about a career, hobbies, residence, activities, efforts, et al. It's meant to be a comprehensive study and reflection from an ordinary man. Not a doctor. Not a therapist. Not a friend. Not an encyclopedia full of prior research. Just pure thought, a blogged journal with true honesty.
Join the fun and read a new post each day, or check out my book reviews, TV/Film reviews or favorite vacation spots. And feel free to like, rate, comment or take the poll for each post. Note: All written content is my original creation and copyrighted to me, but the graphics and images were linked from other sites and belong to them. Many thanks to their original creators.