Soporific: tending to induce drowsiness or sleep
For several weeks, the word "sleepy" has been on my mind, when conjuring up the choice for the day's 365 challenge; however, it never felt quite right. I wasn't sure what I wanted to convey, and the image of Sleepy, one of the Seven Dwarfs, kept popping up in my head. That wasn't exactly right…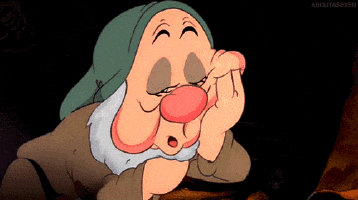 I woke up early this morning, around 5:30 AM, which for a Saturday, despite what some may think, is early. As I made way thru the bedroom, to the hallway and into the kitchen, I switched on the coffee pot, let Ryder out the door and noticed it was raining again. Ryder was back inside in less than a minute, then I took the first cup of coffee and meandered my way to the couch. Light on. Laptop out. And… I was still sleepy. It wasn't a matter of not having woken up yet; I needed more sleep, but the snore monster affected my other half again… and the sleep deities would not be kind to me.
I googled the word "sleepy," which is when "soporific" showed up in the returned results. What a beautiful word! I'd heard it before, might have even used it once or twice, but never really knew the exact meaning. Now I do. And how does that apply to the 365 Daily Challenge, the astute are likely thinking as they read this randomness… am I a soporific person I asked myself… am I so boring that I induce sleep in others? Ha… given I am not a big talker, often find comfort in silence and am usually not the first in line to try some crazy new fad/activity/thing, perhaps I am a tad bit of a boring individual. Yet I don't believe I cause others to fall asleep around me. I do have some interesting things about me that keep people focused and alert, wanting to know me better! Eh, that's not the point. The point today… is…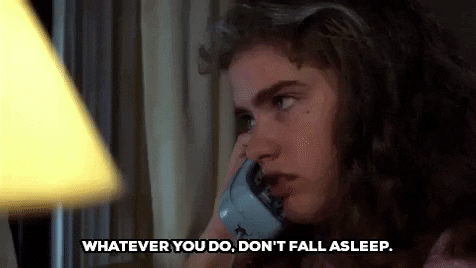 What are your sleeping habits and how do they affect your day? Not scientifically. Not medically. But just generally… do you find yourself sleepy during the day? Do you need a nap to get thru the roughly 16 waking hours? Are you always on high alert until the energy wears out when you go to sleep? Does it take you a long time to fall asleep or wake up? Do you sleep all through the night? So many questions!
I am a creature of habit, so unless I'm going out particularly late or need to be somewhere extremely early… I tend to send myself to the bedroom around 10 PM. I go through all the apps on my phone to check out any notifications or messages, then grab a book (often Kindle on the iPad, but sometimes a physical one) and read for about 45 minutes or until my eyes are too weak to stay open. And I'm asleep between 11 and 11:30. I do not fall asleep easily. My mind runs through everything that occurred that day, what needs to happen the next day or any lists of things I need to do/get/buy. Sometimes the dog cannot get comfortable and circles the bed, throwing himself against my leg, jolting me out of the first level of sleep where I'm still sort of awake but not fully aware of what's happening. Or the snoring from the other side of the bed mimics a lumberjack sawing wood, and I am throwing pillows or jostling the culprit in hopes it'll whimper down to a low background noise. (RARELY HAPPENS)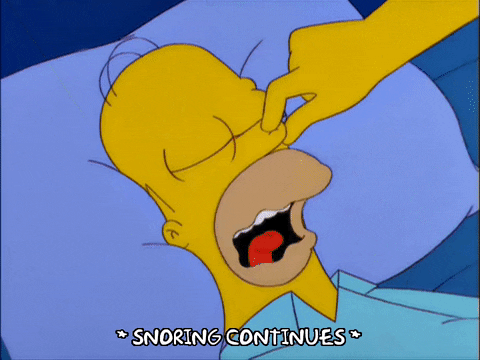 But by 7 AM, I am usually awake and ready to start the next day, regardless of what creature or sound kept me awake. I'm not able to nap during the day either, unless I am so tired I can barely stand up.  And then it's only 20 to 30 minutes. Be it the noises of the daytime, the dog licking me or my phone chirping… I never get to rest. On a funny note, Ryder does not like when I nap. He can nap all he wants… and gets upset if I make too much noise… getting up and putting himself in another room to avoid me. But if I nap, he walks up to me, licks my nose, barks at me, paws at me…  I can't sleep in planes, trains or automobiles. It's a conspiracy to prevent me from sleeping, I know it.
Now that I've bored you to tears, was it a soporific experience? Are you ready to fall asleep? That was entirely my point today… to randomly discuss my sleeping habits, gently lulling you to an induced temporary state where you could catch a 5 or 10 minute nap. All while I sit here and finish this 365 post. Always fun! Hope you laughed a bit. With the rain coming down, the coffee not being strong enough and my lack of sleep last night, that's the best we're gonna get today! So yes, perhaps I can be soporific. But rather than end on that note… here are a few things that do make me sleepy:
Watching TV after 9 PM
Watching plays at night if I've had a long work day
Drinking too much wine after 9 PM
People speaking at length on topics I am not interested in
Reading non-fiction after 9 PM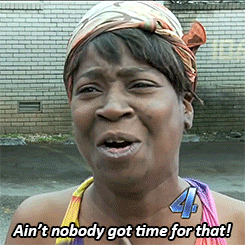 Maybe 9 PM is just a thing with me? What's your go-to, sure-fire way to fall asleep?
About Me & the "365 Daily Challenge"
I'm Jay and I live in NYC. By profession, I work in technology. By passion, I work in writing. I've always been a reader. And now I'm a daily blogger. I decided to start my own version of the "365 Daily Challenge" where since March 13, 2017, I've posted a characteristic either I currently embody or one I'd like to embody in the future. 365 days of reflection to discover who I am and what I want out of life.
The goal: Knowledge. Acceptance. Understanding. Optimization. Happiness. Help. For myself. For others. And if all else fails, humor. When I'm finished in one year, I hope to have more answers about the future and what I will do with the remainder of my life. All aspects to be considered. It's not just about a career, hobbies, residence, activities, efforts, et al. It's meant to be a comprehensive study and reflection from an ordinary man. Not a doctor. Not a therapist. Not a friend. Not an encyclopedia full of prior research. Just pure thought, a blogged journal with true honesty.
Join the fun and read a new post each day, or check out my book reviews, TV/Film reviews or favorite vacation spots. And feel free to like, rate, comment or take the poll for each post. Note: All written content is my original creation and copyrighted to me, but the graphics and images were linked from other sites and belong to them. Many thanks to their original creators.