3+ out of 5 stars to I Found You, a 2016 thriller and suspense novel, by Lisa Jewell. Many thanks to NetGalley, Atria Books and Lisa Jewell for the opportunity to read this book in exchange for a fair and honest review.

Why This Book
NetGalley had the book listed as an option in the thriller section. I'd seen one or two reviews with positive feedback on Goodreads. After reading the description, I was intrigued by how the plot would come together. Requested it. Was awarded it. And it was the next date due on NetGalley.

Overview of Story
Lily and Carl have been married for a few weeks and are deeply in love. Lily's waiting for him to come home from work in London, but he's later than usual. Carl met her on business in Ukraine and married her within a week, bringing her home with him to England, where she knows not a single soul. He's got a mother they spoke with on the phone once, shortly after the wedding, but she's not met any of his family or friends. She's about 20 and he's in his early 40s. When he's late, she gets the cops involved, and after their initial day of research, the cops tell her the man does not exist and must be using a fake name. They begin to search for him with whatever little information they have available.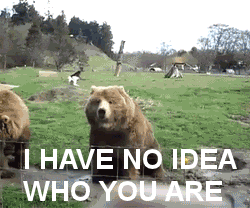 Alice watches a man sit on the beach in the rain outside her small house. Her friend Derry tells her not to pickup another stranger, given her bad habits in the past. Alice, 42, has 3 different children by 3 different men, and each one ended in some sort of disaster, including kidnapping and violent attack. But Alice doesn't listen and offers the stranger a place to sleep for a few nights, given she learns he has no memory of who he is or where he comes from. Slowly, Frank (40), as he calls himself for lack of any other name, begins to remember pieces of his life, believing he may have murdered someone and is looking for a young girl from years ago.
Twenty-two years ago, the third story takes place. A father, mother, daughter Kirsty who is 15 and son Gray who is 17, are on vacation near the beach. They meet a young man named Mark, who is 19. At first Mark seems like a great young man and is very interested in Kirsty. He introduces them to his aunt Kitty, who he is living with up on the hill. Slowly, we see Mark might be deranged, and when Kirsty tries to end it, a battle between the 3 of them begins. It ends in disaster that night, and as the chapters unfold, we see small pieces of the previous events.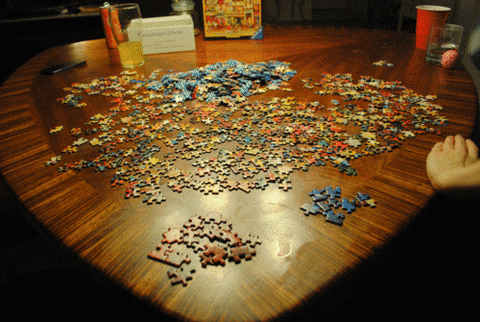 By two thirds into the book, readers are questioning whether the stranger Frank is one of the two men from 22 years ago. We're confident the husband Lily is missing is Frank, who has no memory, but is he the supposedly good guy from 22 years ago, or the bad guy? The stories begin to collide when Alice and Lily meet one another and realize they are each looking for answers. But who is he, what happened to Kirsty, the parents and Aunt Kitty?
Approach & Style
The story is told in the present tense and as a 3rd person narrative. There are 3 stories being told for the first two thirds of the book (alternating chapters), prior to their intersection. Readers can see how they could be connected, but we don't know which person is which person, as there is memory loss and a possible fake name being used.
Strengths
It's a strong psychological drama. And it's one of the better books with alternating chapters between the three stories. Each one stops exactly at the point where you are about to get answers, and then you change characters.
Each character is strong and has distinct elements. You see major flaws in all of them, but somehow still root for things to work out.
The setting and descriptions are quite vivid. The writing is simple and easy. Everything flows and connects, with just enough mystery and suspense left all around.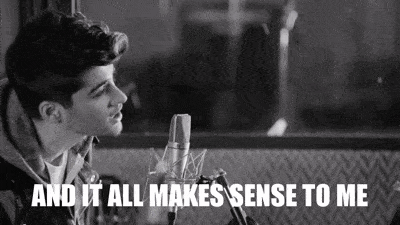 Open Questions & Concerns
1. I'm not entirely sure I buy the memory loss story. I can't give too many details, but it seems to occur a bit too conveniently.
2. I wish there was a bit more complexity in trying to figure out who is who. Once you know about 2/3 of the way thru, the last 1/3 is about bringing it all together. I would have liked the open questions to last longer.
Characters
Gray is really likable, but the memory loss makes me a little unsure of how stable he is.
Mark is just so intense. He seems to change his views and reacts too quickly.
Alice is strong, but I really question her abilities and judgment as a mother. She seems to let too many strangers around her kids, and it has caused problems in the past.
Why would the parents let their 15 year old daughter go out alone with 19 year old Mark when they barely met? Seems like a bad idea to me and I don't have children.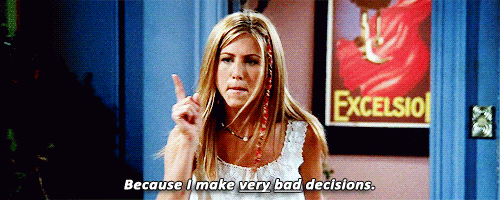 Lily just married Carl after a week and moved to another country? I understand that she needed to get out of Ukraine, but really… where was the true motivation? I don't buy her as being 20 years old… I think she should have been older.
Author & Other Similar Books
It's definitely in the vein of a Liane Moriarty or Kate Morton book. It's set in London and the surround suburbs / coastal towns.
Final Thoughts
It's a good read. I enjoyed it. Took 3 days with about 80 minutes each day, so 4 hours in total. It's an all around average good book with a little extra oomph thrown in and about. I'm not sure I liked all the characters and I felt some of their past or history was overdone. But I liked the author's writing style and would definitely read another book by her.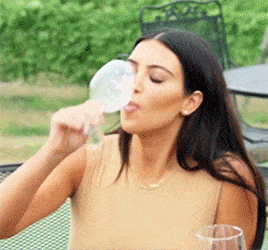 About Me
For those new to me or my reviews… here's the scoop: I read A LOT. I write A LOT. And now I blog A LOT. First the book review goes on Goodreads, and then I send it on over to my WordPress blog at https://thisismytruthnow.com, where you'll also find TV & Film reviews, the revealing and introspective 365 Daily Challenge and lots of blogging about places I've visited all over the world. And you can find all my social media profiles to get the details on the who/what/when/where and my pictures. Leave a comment and let me know what you think. Vote in the poll and ratings. Thanks for stopping by. Note: All written content is my original creation and copyrighted to me, but the graphics and images were linked from other sites and belong to them. Many thanks to their original creators.