Thank you to Susan @ SusanLovesBooks for tagging me on the Goodreads Book Tag. Everyone should take a look at her site, as its full of great book reviews… current books, blasts from the past and a little bit of every genre. Good stuff! Here we go…
WHAT WAS THE LAST BOOK YOU MARKED AS 'READ'?
It was a good read, full of horror and gore. But it should have been better. My review can be seen here.
WHAT ARE YOU CURRENTLY READING?
"Midnight at the Bright Ideas Bookstore" is a NetGalley award and I am 50% through. Good so far. "Dead with the Wind" is the second book in a cozy mystery series by a great author.
WHAT WAS THE LAST BOOK YOU MARKED AS TBR?
I saw it on someone else's Goodreads profile and it looked fantastic. What if we chose our partner based on DNA? Scary…
WHAT BOOK DO YOU PLAN TO READ NEXT?
It's the next book to be published from the NetGalley awards I've won. Review due in 2 weeks!
DO YOU USE THE STAR RATING SYSTEM?
Yes! I first rate the book on Goodreads using the 1 to 5 scale, and then I transfer them here to WordPress. The star definitions are:
5: Fantastic, a must check out for this genre. Changed how I think or made me incredibly happy to have known this work and I will tell everyone about it. Top-notch!
4: Extremely good and held my attention throughout. I connected with the story, want to experience more from the author/director/actor and will remember it well.
3: The all-around good work that had some strengths but also had some weaknesses. I'd recommend it to a friend but with a bit of caution.
2: Not of interest, missing major standards in either character, plot, theme, consistency, etc. Lost my interest way too many times.
1: Not even sure how this got published; how and why did I choose this work?
*My ratings scale considers the genre of the work meaning I could give a 5 to both a cozy and a famed traditional fiction novel or a cozy mystery. I interpret this to mean both are top notch in their genre, but it doesn't imply that I think that a fun short mystery read is the same caliber as a Shakespearean play or classic coming of age work. Both can be incredibly good but are important for very different reasons.
ARE YOU DOING A 2017 READING CHALLENGE?
Yes! It's on my Home Page… 104 book. 2 books for every week. I'm currently at 49 books, which is about 9 ahead of schedule. I hope I can keep it up! See it here.
DO YOU HAVE A WISHLIST?
Sort of. I have a few books I've added on Amazon. I have a few items I've submitted requests for on NetGalley. And I recently started my "Book Bucket List." Check the post out by clicking here. It has 12 books (one per month for a year) that I hope to read… then add a new one as each month passes.
WHAT BOOK DO YOU PLAN TO BUY NEXT?
I just placed an order today for 4 books
Three in a few cozy mystery series that I enjoy by Jenn McKinlay
Buddy Read book with Medhat, who you can see here.
DO YOU HAVE ANY FAVORITE QUOTES? SHARE A FEW.
"Good friends, good books, and a sleepy conscience: this is the ideal life."
― Mark Twain
"After all, reading is arguably a far more creative and imaginative process than writing; when the reader creates emotion in their head, or the colors of the sky during the setting sun, or the smell of a warm summer's breeze on their face, they should reserve as much praise for themselves as they do for the writer – perhaps more."
― Jasper Fforde, The Well of Lost Plots
"Persuasion is not about force; it's about showing a person a door, and making him or her desperate to open it."
― David Mitchell, The Bone Clocks
"A life well lived is a life full of decisions."
― Guess
WHO ARE YOUR FAVORITE AUTHORS?
Oh no! I could go on forever… but right now, I have 4 primary favorites:
Agatha Christie
Kate Morton
Ken Follett
Henry James
HAVE YOU JOINED ANY GROUPS?
I have a few on Goodreads and Facebook, but I get so busy chatting with friends, I forget to check them or post in them. Do you have any good ones? I'd like to join a few new ones.
I TAG:
EVERYONE on my follower list. YES, that means YOU if you are reading this. I want to know all about your read habits and favorites.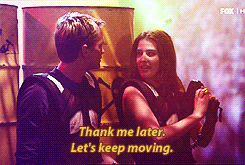 I love fun little get-to-know-the-reader tags, where you find a bunch of new books, authors and tools. Happy Blogging!
About Me
I'm Jay and I live in NYC. By profession, I work in technology. By passion, I work in writing. Once you hit my site "ThisIsMyTruthNow" at https://thisismytruthnow.com, you can join the fun and see my blog and various site content. You'll find book reviews, published and in-progress fiction, TV/Film reviews, favorite vacation spots and my own version of the "365 Daily Challenge." Since March 13, 2017, I've posted a characteristic either I currently embody or one I'd like to embody in the future. 365 days of reflection to discover who I am and what I want out of life… see how you compare! Each month, I will post a summary of a trip I've taken somewhere in the world. Feel free to like, rate, comment or take the poll for each post. Tell me what you think. Note: All content is my original creation and copyrighted to me, but the graphics and images were linked from other sites and belong to them. Many thanks to their original creators.