3 out of 5 stars to Dead with the Wind, the 2nd book in the "Southern Ladies" cozy mystery series, written in 2015 by Miranda James. I enjoyed reading about the two sisters and their rather rude family, feeling almost glad to see the character who died meet her maker this time.
Why This Book
I'd started reading another series by this author, also known as Dean James, and gave the first book in this series a chance earlier in the year. I enjoy the cozy mystery and try to incorporate one in the reading list every three books, just to have something a bit lighter. I'd ordered a couple through Amazon and this one was sitting on the shelf, calling to me. After a few thrillers, it sounded like a perfect comfy book to relax with for a day or two.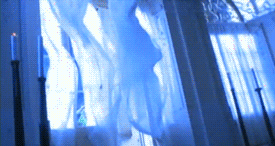 Overview of Story
An'gel and Dickce Ducote, two southern sisters, often referred to as old biddies who stick their noses into crimes around the lovely town of Athena, Mississippi, travel to a small Louisiana town to visit their cousin Mireille for her granddaughter's upcoming wedding. They bring along their ward, Benjy, a 20ish young guy who lost his own family in a previous mystery, and their new pet cat and dog. When they arrive, they find the house in a bit of an uproar. Mireille seems to be aging too quickly. Her daughter Jackie cannot control her own daughter, Sondra. Sondra, about to marry a man who has the intellect of a 6-year old, but the face a God, apparently has a 4-year old daughter no one knew about. And the help around the house seem to have an attitude about everything going on.
Sondra, a wicked woman who throws temper tantrums and treats her mother and grandmother quite poorly, suddenly falls off the balcony during a major thunderstorm. It looks like an accident, but when the police learn she had a car accident the previous day, due to the brake lines having been cut, murder is the new game in town. An'gel and Dickce try to keep things calm while figuring out all the mysterious goings-on around the house the last few weeks, but unfortunately, their poor cousin Mireille falls ill and is taken the hospital. Another murder happens. And the Ducote sisters find enough clues to realize between all the wills, someone stood to inherit a lot of money. Could that be the secret killer? As they wind down the mystery, eliminating each suspect, they're left with only one — and a trap is needed to capture a confession.
Approach & Style
The book is told in past tense by a third person narrator. The narrator changes point of view from focusing on An'gel to Dickce across each chapter, sometimes throwing in a few scenes from the perspective of Benjy, their ward. The language reflects that of an upper-class southern family with historical roots and ties to the area. It's easy to understand and has a few laughs at the differences in sayings and expressions, at least from this northerner. Chapters are around ten pages each, stopping with a scene or perspective change between characters.
Strengths
James does a great job at portraying the two elderly sisters. At 82ish, they seem a little more spry than I'd expect, but you also get a certain southern charm and wit from them. Occasionally, I find them a bit too sensitive or rude, but seeing them slap a few characters around is always a hoot. I'm beginning to see enough differences between the two sisters in this second book, whereas in the first, I felt they were the same character.
The background setting, the description of the house and the extended family, and the dialogue are all good. You feel transported to the southern part of the country and enjoy the removal from every day life.
Benjy is a fun character. He's on the sidelines, but used very well to help with transitions or provide information the sisters wouldn't normally have access to obtain. He's great with kids and animals. I'm sure it's a setup for him to marry into their family down the line in a future book.
Open Questions & Concerns
The mystery had some complexities to it, but it wasn't as strong as it should have been. I liked the various family characters, as well as the extended help with the lawyer, neighbor, maid and butler; however, the reveal of the killer was too weak. The killer's motive wasn't strong, but making it any of the characters who seemed to have a strong motive would have been way too easy. It felt like the plot needed to be flushed out a tiny bit more to have some additional connections between various characters.
Author & Other Similar Books
It's a typical cozy mystery, and a bit similar to an American Miss Marple, in terms of characters. It's not as complex as an Agatha Christie book. The sisters seem like the female version of a James Qwilleran from Lilian Jackson Braun's Cat Who series.
Final Thoughts
I enjoy the characters and the setting, which means I'll come back for more. It's less about the mystery and more about watching how everyone interacts, seeing different parts of the south and exploring the depths of the two sisters' personalities. Given how you feel dropped into a great setting, the books are a good read, especially when it's about 4 hours of your time. Your mind works a little to solve the mystery, and you can usually figure them out on your own.
About Me
For those new to me or my reviews… here's the scoop: I read A LOT. I write A LOT. And now I blog A LOT. First the book review goes on Goodreads, and then I send it on over to my WordPress blog at https://thisismytruthnow.com, where you'll also find TV & Film reviews, the revealing and introspective 365 Daily Challenge and lots of blogging about places I've visited all over the world. And you can find all my social media profiles to get the details on the who/what/when/where and my pictures. Leave a comment and let me know what you think. Vote in the poll and ratings. Thanks for stopping by. Note: All written content is my original creation and copyrighted to me, but the graphics and images were linked from other sites and belong to them. Many thanks to their original creators.