Book Review
4 of 5 stars to The Return of the King, the third book in the "Lord of the Rings" trilogy, written in 1955, by J.R.R. Tolkien. After reading the first two books in this series, how can you not finish it with this one? I knocked them back between 9th and 10th grades, loving every minute of the imagination and struggle between good and evil. When I got this this final one, I already knew I'd be sad to say goodbye to all the characters I'd fallen hardcore for over the 1500 pages between the volumes. But when the movies came out, I had a chance to re-live the intensity of this drama… as taking on such large books with everything else I had on my reading plate, did not make sense. Watching them in film form tho lived up to many expectations. Of course, I loved the books more, but I still enjoyed the films and will watch them if I am skimming the channels and find one in play.
The flaws in each of the characters, as well as their journey, are immense but real. When you find out some of the changes in this book (no spoilers!) and people you thought were long-forgotten, it is brilliant. And seeing the evil forces fight the good forces… it's just a version of the reality we face every day. All over a ring that provides power. But power is at the center of it all. And it's one of the few books where I found myself happy with the ending.
I could talk about these forever, but I won't bore you. I am not a big fan of fantasy, and have only read a handful of books and authors in this genre. These are a favorite across all genres for me, and it's because of the creativity in Tolkien's mind that I consider reading more in this genre. Before Harry Potter, we had a family of hobbits… who stole our hearts and taught us many lessons. Ones I still think of today whenever I need to weight the options before me. Please give them a chance! But start with #1…. you have to read them in order!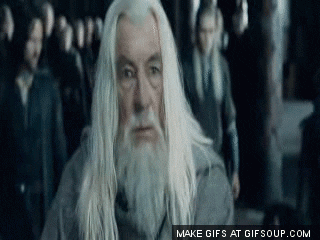 About Me
For those new to me or my reviews… here's the scoop: I read A LOT. I write A LOT. And now I blog A LOT. First the book review goes on Goodreads, and then I send it on over to my WordPress blog at https://thisismytruthnow.com, where you'll also find TV & Film reviews, the revealing and introspective 365 Daily Challenge and lots of blogging about places I've visited all over the world. And you can find all my social media profiles to get the details on the who/what/when/where and my pictures. Leave a comment and let me know what you think. Vote in the poll and ratings. Thanks for stopping by.