As part of our series with curiosity brewing over how people choose to read what book at which age, it's time to put forth some recommendations for the second week… and our focus will be ages 18 to 29 for Historical Fiction:
 
Of course, everyone has a different maturity level and might be ready to read certain books sooner than others, as well as vice versa. It's only meant as general guidelines with a fun spirit — and not any sense of indicating someone isn't capable of reading something sooner. I've linked to my review of the book for any that I've read. There are a few I haven't yet read, and so I've linked to its Goodreads book page.
I am also using a more strict interpretation of the the historical fiction genre than commonly understood. For my selections, a few rules:
(1) Book must have been written and/or published at least 25 years after the events in the book actually take place, e.g. written in 1990, the events had to occur before 1965 (basically 1 previous generation).
(2) Its genre needs to be primarily known as historical fiction. A few selections below contain some fantasy or mystery, but that's a minor component. Just because a book takes place long ago in the past, doesn't make it historical fiction. I toyed with including Charles Dickens' "A Tale of Two Cities," but decided that belongs in another Top Reads list, e.g. Classics (Pre-20th Century).
(3) The primary characters need to be fictional or, if they are based on real people, they have to be used only as a foundation from which the author jumps off. For this reason, I didn't include the book "Victoria" by Daisy Goodwin, although I love it. "Victoria" is based on reality, using verified letters the Queen wrote to family and friends — very little of the book is completely fictional.
Many of these books could be read at any age. I tried to ignore ones that are taught in high school, thus why I started at the age of 18. I wanted to include "The Color Purple," but I think that's better when read in your 30s, so it will be on a future list. But maybe you think it should be in one's 20s. Convince me!
My suggestions are based on some of the content in the books, the written words / level of the language, and/or readers having enough life experience to truly understand what messages are being conveyed. That said, it's only my best guess and I am very open to hearing different opinions… possibly persuaded to make a change. I also know I missed a few good ones, but I can include them for future years. Let's have a really great discussion over all these items!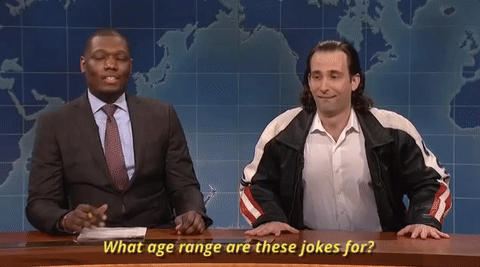 Age / Book / Author
Summary
I know I've got 1 or 2 wrong… still debating… but if you know anything about me in my 365 Daily Posts — I aim for perfection, don't get caught up in the vicious circle of analysis paralysis, and I'm constantly in my head thinking too much. So this represents a two-hour research and release process about recommendations for historical fiction in your 20s. OK! Let's rumble… who agrees? Who disagrees?  Where did I forget something? Keep me focused, friends!
 Rules If You Want to Do One Too
Pick a genre. You can get very detailed and go into sub-genres, e.g. cozy, classic, etc. I'm starting general and may work my way down into the details.
Pick an age range, roughly covering 12 years. You can add more or start with less, but I figured twelve ages seemed like a good one to start with.
Pick a book for each age that you'd recommend to get someone situated with the genre.
You can't repeat an author within that age range.
Explain why that author, book and age.
Either show a book cover or provide a link to the book on Goodreads, or if you've read it and have a review, link your review.
Start a discussion with everyone, e.g. is it the right age, is something missing…
Tag others if you'd like, but I open it to everyone.
Last week was mystery fiction for ages 13 to 24. See the post here.
I don't read in all genres. I don't know every age. I'd love some help. Anyone want to partner with me on this for a different age range and genre? Please!

About Me
I'm Jay and I live in NYC. By profession, I work in technology. By passion, I work in writing. Once you hit my site "ThisIsMyTruthNow" at https://thisismytruthnow.com, you can join the fun and see my blog and various site content. You'll find book reviews, published and in-progress fiction, TV/Film reviews, favorite vacation spots and my own version of the "365 Daily Challenge." Since March 13, 2017, I've posted a characteristic either I currently embody or one I'd like to embody in the future. 365 days of reflection to discover who I am and what I want out of life… see how you compare! Feel free to like, rate, comment or take the poll for each post. Tell me what you think. Note: All content is my original creation and copyrighted to me, but the graphics and images were linked from other sites and belong to them. Many thanks to their original creators.