Flashback: remembrance of an event from the past
Today's word is "flashback," and while it could be interpreted in so many ways, there is only one (1) for the purpose of the 365 Daily Challenge. One month ago, on the 48th day of the challenge, I posted about being generous and noted that we'd re-visit it at the end of May. You can see the post here — 365 Challenge: Day 48 – Generous. Can you believe it's already the end of May?  Well it is… and I'm having a flashback!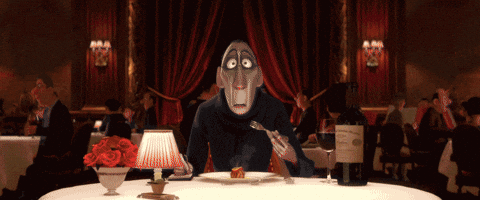 My commitment was to practice what I preached in the post, by taking on two new suggestions that I blogged about that day. The list of suggestions covered pushing yourself to confront the four (4) areas of what was stopping you from being more generous: fear, laziness, unknowing and exhaustion.  From that list of 14 suggestions, the two I've followed through on were:
Put a reminder in my calendar for 15 minutes every week to do something for someone else, not for me.
Find something you love to do and share it with someone else who can't easily do it on their own.
One is an action where I can do something physically and the other is blocking time on my calendar to remember to focus on being more generous. I opted for one in each category to give myself the opportunity to be open-minded and selective in however I follow through. So here's my plan for starting in the month of June:
Reminder is on my calendar for Thursday evenings from 7:30 until 7:45 PM. My assumption is once I'm done working and complete errands or working out that day, I'll be home, showered and ready to do something that evening. I've got 15 minutes to think about how to be generous to someone on the upcoming weekend, whether it's calling someone to catch up who maybe needs a positive memory, or scheduling an upcoming volunteer session. I picked Thursdays because it's the end of the week and about to turn into a weekend where I have more free time. I avoided Friday, as after a full week of work, I need to go out or want to relax. And I picked the time because it's when my day is over, right before I either order food for dinner, begin cooking or head out to a restaurant. 15 minutes for someone else before I focus on myself again.
I've picked two items to volunteer for… and waiting on my significant other's input so it is something we can do together… although I know what will be picked:

Volunteer a couple of hours a month at a hospital or elder care facility to spend time with folks who maybe don't have a lot of visitors. Either have a good conversation with them, play cards or board games… something to make their day a little bit different.  I'm open to suggestions on places in NYC if anyone knows of any?
Volunteer at a pet shelter to spend time with animals who don't have anyone to take care of them. Or, maybe participate in a program where I can bring a dog home with me on a weekend to get them out every so often, but I'm not sure Ryder wants his space invaded (even tho he should be generous too!)… so… need to think this one thru.
The goal is to pick one of those in June after some research and start it in July. If you have any thoughts or suggestions, please share.
I'd love to hear from you if you took on any of the suggestions or started your own way to be generous.
About Me & the "365 Daily Challenge"
I'm Jay and I live in NYC. By profession, I work in technology. By passion, I work in writing. I've always been a reader. And now I'm a daily blogger. I decided to start my own version of the "365 Daily Challenge" where since March 13, 2017, I've posted a characteristic either I currently embody or one I'd like to embody in the future. 365 days of reflection to discover who I am and what I want out of life.
The goal: Knowledge. Acceptance. Understanding. Optimization. Happiness. Help. For myself. For others. And if all else fails, humor. When I'm finished in one year, I hope to have more answers about the future and what I will do with the remainder of my life. All aspects to be considered. It's not just about a career, hobbies, residence, activities, efforts, et al. It's meant to be a comprehensive study and reflection from an ordinary man. Not a doctor. Not a therapist. Not a friend. Not an encyclopedia full of prior research. Just pure thought, a blogged journal with true honesty.
Join the fun and read a new post each day, or check out my book reviews, TV/Film reviews or favorite vacation spots. And feel free to like, rate, comment or take the poll for each post. Note: All written content is my original creation and copyrighted to me, but the graphics and images were linked from other sites and belong to them. Many thanks to their original creators.