May has been a tremendously busy month for this book blogger, now finishing 9-months as the owner and creator of the "This-Is-My-Truth-Now" WordPress blog and website.
Key Metrics in May 2017
232 Posts (average of 7.25 per day)
Note: This is 300% increase since last month, given all the previously read book reviews.
Site Metrics – NEW for this MONTH

11,108 – Views
2430 – Visitors
276 – Followers (Thank You!!!)
5709 – Likes
1311 – Comments
Note: This has gained 5 times as much interaction as last month due to more people reading the blog, responding to book reviews and participating in the 365 Challenges.
*** May 2017 has officially been the blog's best and most popular month! ***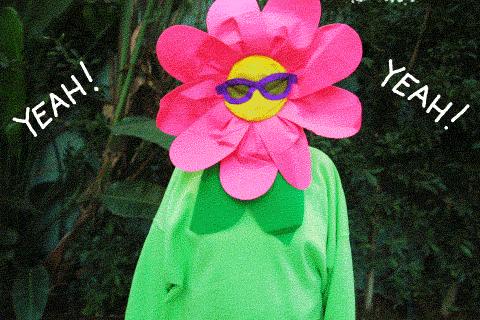 Books Read in May 2017
In the month of May, I only read 8 books. My focus was on re-designing the blog and figuring out how to best organize the content for different viewer types or readers.
I now have 14 books out of 20 awarded books on NetGalley with 2 badges: professional reader and 10 reviews.
Books included
Books Reviews Written in May 2017
In addition to the 8 books I read above, I also wrote reviews for books I'd read in the past, but hadn't taken the time to write any content besides a numerical rating. In the month of May 2017, I completed the following book reviews by genre (excluding the 8 that I actually read during the month):
13 – Children's Literature
41 – Classics (Pre 19th-Century)
54 – Cozy Mystery Fiction
 4 – Fantasy & Science Fiction
 6 – General Fiction
 1 – Historical Fiction
 0 – Non-Fiction
 2 – Other / About TV Shows
27 – Thriller & Suspense Fiction
 8 – Young Adult (YA) Fiction
 0 – Alternative Fiction
365 Daily Challenge
Self-Conscious (50)
Retentive (51)
Wasteful (52)
Writer (53)
Nervous (54)
Fastidious (55)
A to Z Fears (56)
Calm (57)
Mean (58)
Shoe-less! (59)
Charming (60)
Blind (61)
Soporific (62)
A to Z Foods (63)
Camera-Ready (64)
Eager (65)
Card-Shark (66)
Pet-Dad (67)
Unique (68)
Mover (69)
A to Z Happy Places (70)
Dark (71)
American (72)
Gardener (73)
Mechanical (74)
Patient (75)
Courageous (76)
Grey – Color (77)
Lazy (78)
Authentic (79)
Flashback (80)
365 Challenge Surprise
How much everyone is revealing their own 365 characteristics and comparing us to one another — it's awesome! Thank you.
Site Re-Structure & Feedback
Site Re-Structure
I re-organized the site to have a primary menu item for all the major content in the site. Feedback has been very positive. Please continue to provide feedback. And remember, I can't tell who provided which ratings or poll responses: it's all anonymous. Feel free to share any other feedback about what you'd like to see or not see.
87 polls participated
120 ratings (you gave me an average of  4.5 out of 5 stars for all my posts)
Tags & Awards
Tags
Participated in 12 tags (click here)

8 Book Tags

Blogger Stats
Goodreads Books 2
Listicle – Top 5 Non-Human Creatures
Listicle – Top 5 Objects Making Characters Stronger
My Life in Books
This is My Genre Tell Me Yours
This or That
Would You Rather

4 Non-Book Tags

Celebrating the Little Things & 300 Followers
Get to Know Me
Where in the World Are You
Why am I a Reader
Awards
Film / TV Show Reviews
Wrote 3 reviews for Films & TV Shows:
Genre / Author / Series
Created a new menu where you can look up by genre, each author I've read and see if there are any book series or which reviews I've completed. You'll also access content about the author and the book series to see if they may be something you'd like to read.
As part of the month, I completed two (2) "Spotlight on the Author" posts, where I included a link to the author and book reviews I've completed so far: Authors included:
Book Bucket List
I created a new book bucket list where I will keep a running list of 12 books that I must read before I die. Each of the 12 books is assigned a month when I will read it and post a review. Once completed, I'll cross it off the list and add a new book for the next month:
What Age Do I Read This Book?
I created a new series to recommend by genre, what are the best books to read by age, covering a range of 12 years for each post. In May 2017, I had two posts, which were:
Final Thoughts
I set my May goals during the April month-end update. Let's see how I did:
| | | | |
| --- | --- | --- | --- |
| Goal | Plan | Actual | Comment |
| New books read | 10 | 8 | Focused on older reviews |
| Reviews (prior books) | 40 | 157 | I am on a mission to finish by 6/15 |
| Tags | 4 | 12 | I was tagged a lot! |
| Film & TV reviews | 4 | 3 | I got busy with older book reviews |
| Visits & Trips | 4 | 0 | Not doing older trips, only new ones |
| General Blogs | 4 | 13 | I had a lot to say this month |
| 365 Daily Challenges | 31 | 31 | On target! |
Thank you for reading and commenting. I am really enjoying interacting with everyone. Please feel free to suggest any changes you'd like to see or for me to consider.
June 2017 Goals
10 – New books read
100 – Reviews (prior books) — Then I'm done catching up!!!
4 – Tags / Awards
4  – Film & TV reviews
4 – Author Spotlights
4 – What do I read by genre and age?
4 – General Blogs
30 – 365 Daily Challenges
About Me
I'm Jay and I live in NYC. By profession, I work in technology. By passion, I work in writing. Once you hit my site "ThisIsMyTruthNow" at https://thisismytruthnow.com, you can join the fun and see my blog and various site content. You'll find book reviews, published and in-progress fiction, TV/Film reviews, favorite vacation spots and my own version of the "365 Daily Challenge." Since March 13, 2017, I've posted a characteristic either I currently embody or one I'd like to embody in the future. 365 days of reflection to discover who I am and what I want out of life… see how you compare! Each month, I will post a summary of a trip I've taken somewhere in the world. I'll cover the transportation, hotel, restaurants, activities, who, what, when, where and why… and let you decide for yourself if it's a trip worth taking. Feel free to like, rate, comment or take the poll for each post. Tell me what you think. Note: All content is my original creation and copyrighted to me, but the graphics and images were linked from other sites and belong to them. Many thanks to their original creators.