Dancer: a person who dances or whose profession is dancing [to move rhythmically to music, typically following a set sequence of steps]
In yesterday's post, I hinted that I'd blog about being a dancer at some point in the future. Well that day is today, for a few reasons: (1) I spent 8 hours cleaning the apartment, grocery shopping, running errands and doing the laundry — my brain cannot think anymore, so this was the first word to come to mind, (2) If I don't do it now, I'll forget and (3) I still have Dirty Dancing on my mind from over the weekend….
And you correctly guessed, that picture above is… not me. Nor is my professional, hobby or exercise routine that of a dancer. So why you ask, am I blogging about a dancer? It's simple. I sorta-kinda-wanna be a dancer — in a totally re-invented-different-universe-way. I don't want to do it now in this life… it's too late, but I think I would have been a really good if I had started as a child.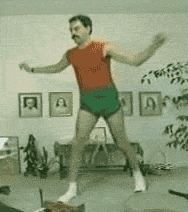 I have no idea what kind of a dancer I'd be. I've never once — not a single day — taken a class or lessons in dancing, nor have I been to many ballet or other dance performances. My interest in dancing is really just this kinda fun thing I would like to do. A little bit of history… and probably way more than I should reveal at this point, as you will see a very different and shameful proud side of me.
Prior to going away to college, I thought fraternities and sororities were awful things. I said I would never be friends with anyone who was in one either. Fast-forward a little bit. Fresh year, fall semester… away in school in Bethlehem, Pennsylvania. I am feeling a little out-of-my-element being far away from home, not quite making a lot of friends at that point. For some lucky reason, I won the room lottery and got a single dorm room, so I didn't even have a roommate to latch on to. I had a few friends that were girls, and they took me to a party at a sorority house, where they thought they might pledge in the spring semester. While there, I met some fraternity brothers who actually seemed kinda cool and they convinced me to come check them out in the spring semester when I returned to campus after the holidays. So… I did. But first, I went to a sorority formal early that spring with one of the girls I mentioned earlier.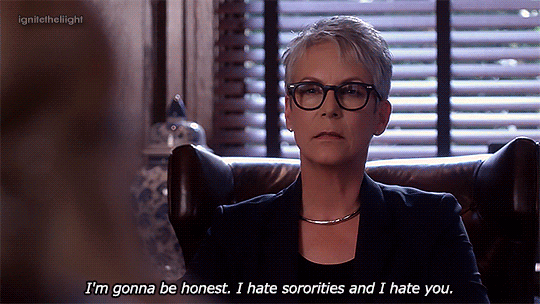 So… another thing I should have mentioned. I rarely drank before I went away to college. Not only was I under 21, but I just wasn't friends with any frequently drinking chums. When I started going to these parties, I would taste a little bit of someone's drink each time. I still wouldn't have a whole drink. I wasn't a goody-two-shoes, but I wasn't keen on doing something when I still didn't feel like I had close enough friends I could trust to watch out for me. Fast-forward to the sorority formal… I had several drinks and got extremely wasted for the first time in my life. It just happened that at least 20 of my soon-to-be fraternity brothers were there too, as they dated a lot of the girls in the sorority. My big brother in the fraternity was struggling with choosing a Pledge Name for me, as part of the period before you become an official member. Well… I got my name that night.
You see… I've had a good reason for not drinking in the past. Apparently, another personality comes out. Someone I had never met in my first 18 years. His name was Wild Boy. I have no memory or recollection of this particular event, except for a few pictures which make me remember getting very very sick that night. It seems… whenever a song that I liked came on, I danced in the middle of the floor in front of everyone — Mr. Quiet & Shy — and whatever the words in the song were, I sang them loudly and also tried to mimic the actions on the dance floor. The song that put everyone over the edge and gave me my fraternity Pledge Name was KC & The Sunshine Band's "Get Down Tonight." And when that 3-line chorus repeated itself, so did I:  "Do a Little Dance, Make a Little Love, Get Down Tonight."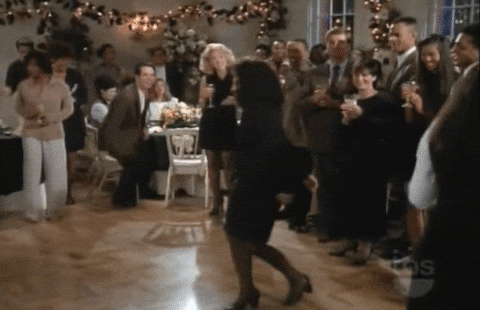 And I did a little dance… I made out like a little — no better word — slut, and when the third line came on, I dropped to the floor and tried to break-dance, but I was so drunk, I kept falling over. Hence…  my fraternity name became "Saturday Night Fever."
*** Pause for laughter… go ahead… I have no shame and I told you of my own free will and volition. ***
Years later, brothers still text and call me, asking for Saturday Night Fever. It's probably the single most embarrassing moment of my life, and I'm so glad I truly don't remember it happening. I just suffer through everyone else's memories. But my friends… the story doesn't end there. As I said earlier, when I drink a lot… I want to dance a lot. Another time, which I have a very vivid memory of… was going to my first NYC club after I officially "came out." I was 25 years old. I was single. And I went out with a group of new friends who just liked to party every weekend. Within an hour, I had 3 or 4 drinks and I was quite relaxed. No inhibitions. Lindsay Lohan was a popular singer back then, you see… before all the crazy jail stuff. The song "Rumors" came on… and somehow, I made my way up to the stage. Front and Center. Standing on a box. I just started dancing in front of a huge crowd. And after a little while… the shirt came off… and I completely let loose, dancing and grinding and whatever else felt like the thing to do at that moment. There's a dancer in me trying to make his way out… bursting with awesome moves and a sync'd rhythm with the music.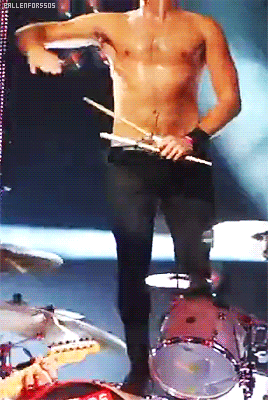 And the last little bit of evidence… taking my shirt off in public is not a one-time occurrence. I have several incidents / occasions / memories / WTF-moments where when the music is right, I somehow get myself into situations where I take some of my clothes off and start dancing… and on two occasions, there were bills stuffed in my pants. Hence why I kinda love the Magic Mike movies. Part of me wanted to be a stripper, I think. I find it very intriguing… not that I'd ever be able to do it while sober or around people I know well. These things have all happened at times or in places where I was either drunk or mostly a stranger to those around me. And I did my best to keep this post clean, as I have friends reading it, who don't need to look at me funny the next time we see one another.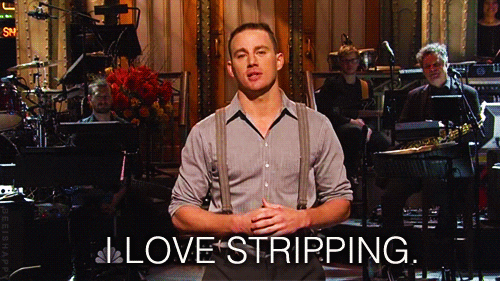 I also think it would be cool to know how to dance normal everyday routines at weddings, cocktail parties, New Year's Eve, etc. It's not all about the "dirty dancing" with me… I am still that nice, good and quiet guy. It's just every so often, the devil comes out and you either want to run far away, or if you like that kinda stuff and want to see the crazy side of me, then let's go out to a NYC club. It's been a few years for me. But give me at least 4 weeks of notice, so I can put in a little more time at the gym and a little less sugar in my diet!
And seriously… for someone who constantly says he is shy, I have no idea where this part of me comes from… where it hides… or why I am always both extremes of a personality trait! What about you? Any professional dancers out there? Strip-Teasers? Ball-Room aficionados? Great bar dancers? Only when you drink? Any time there's music? Please don't leave me hanging out here alone… although a secret part of me sorta likes knowing the bad boy is still hiding in there somewhere.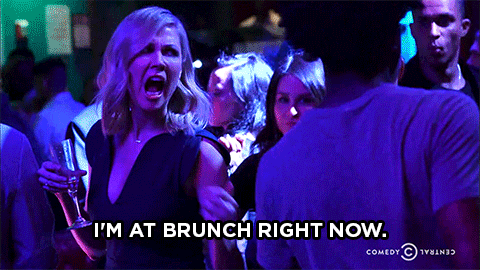 About Me & the "365 Daily Challenge"
I'm Jay and I live in NYC. By profession, I work in technology. By passion, I work in writing. I've always been a reader. And now I'm a daily blogger. I decided to start my own version of the "365 Daily Challenge" where since March 13, 2017, I've posted a characteristic either I currently embody or one I'd like to embody in the future. 365 days of reflection to discover who I am and what I want out of life.
The goal: Knowledge. Acceptance. Understanding. Optimization. Happiness. Help. For myself. For others. And if all else fails, humor. When I'm finished in one year, I hope to have more answers about the future and what I will do with the remainder of my life. All aspects to be considered. It's not just about a career, hobbies, residence, activities, efforts, et al. It's meant to be a comprehensive study and reflection from an ordinary man. Not a doctor. Not a therapist. Not a friend. Not an encyclopedia full of prior research. Just pure thought, a blogged journal with true honesty.
Join the fun and read a new post each day, or check out my book reviews, TV/Film reviews or favorite vacation spots. And feel free to like, rate, comment or take the poll for each post. Note: All written content is my original creation and copyrighted to me, but the graphics and images were linked from other sites and belong to them. Many thanks to their original creators.