QuestMaxGoaly: to question how to achieve the maximum goals throughout your life, searching for a fair balance across all the things which bring you happiness and showcase the best you possible
{Aside: This is NOT a made-up word. It's in the new dictionary I previously wrote. So there. Deal with it. Go find your own QuestMaxGoaly and don't complain to me if you haven't come across this word before. Every book reader or blog reader should know it by now, and well, if you don't, then we shouldn't be following one another. I mean, seriously, it's a very famous word to some one!}
I'm doing something a little different with today's 365 Daily Challenge post. As I looked over a list of characteristics, nothing appealed to me. I couldn't choose a word, so instead, I'm just going to blog about a topic on my mind and hope that an appropriate word sums it all up in the end. Let's chance it! {Aside: As you can see, I did stumble across the word.}
What's on my mind this morning is "how does one go about their day to get the most done in the shortest amount of time possible?" in terms of achieving their goals, feeling accomplished and/or doing something they love versus what they have to do… so a few thoughts on my day and then the usual questions to the group.
It's fairly ordinary for me to wake up a couple of times each evening, thinking about what I need to accomplish the next day. It's not always that I'm extraordinarily busy and can't sleep; it's just that I spend a lot of my time considering the best approach to getting things done throughout the day.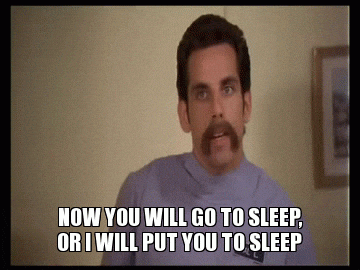 A few examples:
Blogging & Social Media

When I first wake up, I grab the phone from my night-table to peruse whatever notifications or messages have arrived overnight. Given I'm chatting and communicating with people from all over the world, I'm not too surprised to find there are usually hundreds of things to read. Sometimes it's comments on my posts, likes or new follows to review and respond to, or requests to connect. Then I scroll through all the feeds to see what my friends have all posted so that I can read their messages, like their posts, or comment on what they've had to say.
Sometimes, 30 minutes has passed and I haven't gotten out of bed. Other days, I stand and read them on my phone while the coffee is dripping and I'm making Ryder's breakfast. On occasion, I'm 2 hours into trying to get through everything, feeling like I've lost so much time and accomplished nothing "tangible." So what's the best alternative?
Things on my mind:

Should I limit my viewing time in the morning?
Do I save everything for at night when I've finished all my other obligations?
Do I try to catch-up throughout the day and respond as I have time?

This is one of those areas where it would be an interesting productivity study to see which would be the ideal approach to utilizing social media and my blog to connect with other people without wasting time through repetition of seeing or reading the same things over and over again just trying to find the new content. It's not unlike managing one's email accounts, now is it?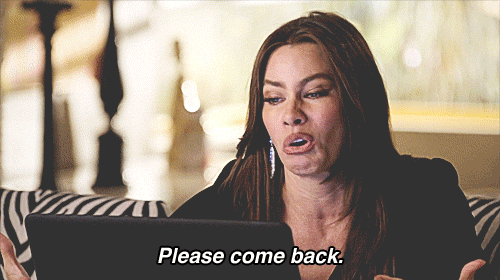 Cleaning

I feel the same way about cleaning the apartment. I'm currently in a mode where roughly every two weeks, I'm doing a thorough cleansing, e.g. vacuum, dust, sweep and polish the floors, scrub the bathroom, wash the kitchen appliances… and in between, laundry and changing sheets and towels. With a dog who sheds a lot, there's often flying fur about, which drives me a little cuckoo. The whole routine takes about 5 to 6 hours, but I literally do nothing but clean. I don't stop for meals. I don't answer the phone. I don't take a break. So it gets done. But in between, I'm constantly wiping down counters, light upkeep in the bathroom or an extra load of laundry, etc. Is this the best approach? Do I really need to be this clean? Who will judge me when the end comes? You didn't clean enough, no soup heaven for you!
Reading and Watching TV

My two favorite hobbies. I have a stable of shows that I watch and don't often just sit and surf the TV. If I need to watch something and I have nothing recorded, I'll look for a movie or a new series. But I rarely just randomly sit to watch something. Same with books. Always a backlog of things to read between series I love, ARCs coming up or things on the TBR.
But often, I find myself tired or busy with everything else, these kinda get pushed to the bottom. I supposed that's the right approach, as there are obligations and requirements which come first, then the fun stuff. Right?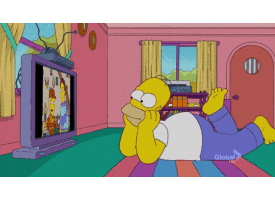 So… I think that's my point today… when I think about how to go about my day life, how to choose the things to take up each of the 24 hours 110 years (yeah, I'm living a long time), how many of us actually consciously think about what we're doing and why we're doing it… for example:
What drives your choices each day? Family? Religion? Desire? Money?
Our purpose (ignoring religious views) cannot be to fill up 24 hours with tasks, right? We should reserve time for the ability to do nothing.
Do we work to earn enough money to pay the bills and afford a few hobbies, such that we can maximize our free time to enjoy the things we love to do?
Is it OK to choose to achieve less in a job than you are capable of so that you can have more flexible "you" time?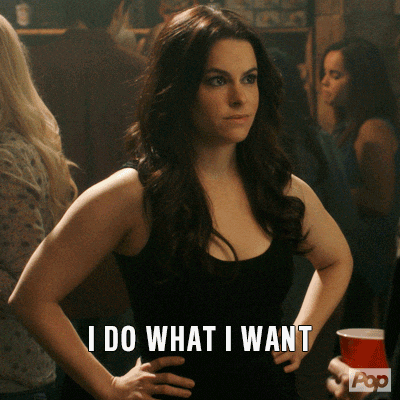 My initial answer is that it's all about balance; and balance is a different proportion for everyone. I believe these questions are heavily on my mind, as I think about how to apportion my day so that I achieve something on all the levels I want to reach and not just what I'm supposed to do per expectations. We all feel this way. We all have responsibilities based on the choices we make, e.g. married or not married, kids or no kids, live on our own or with someone, travel or stay put. We also have our own limitations, e.g. types of jobs, illness, age, etc. It seems to me the most important thing out of all of this (again, forgetting about religious beliefs), is to consciously save time every day to think about these things and evaluate where you are in regard to where you want to be. Either that… or you're all thinking: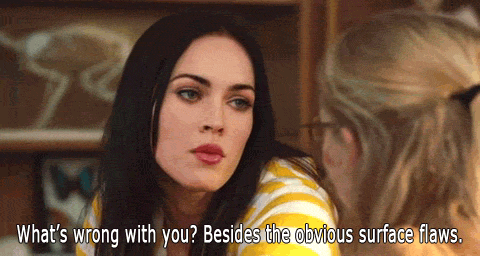 So… the real question back out to you: Do you ever take time to think about how to order the things in your life and the time in your day to ensure you are accomplishing everything you want to, e.g. weeding out the things that just waste your time, choosing you over what everyone expects you to do, changing the stuff that you realize doesn't belong being there?
About Me & the "365 Daily Challenge"
I'm Jay and I live in NYC. By profession, I work in technology. By passion, I work in writing. I've always been a reader. And now I'm a daily blogger. I decided to start my own version of the "365 Daily Challenge" where since March 13, 2017, I've posted a characteristic either I currently embody or one I'd like to embody in the future. 365 days of reflection to discover who I am and what I want out of life.
The goal: Knowledge. Acceptance. Understanding. Optimization. Happiness. Help. For myself. For others. And if all else fails, humor. When I'm finished in one year, I hope to have more answers about the future and what I will do with the remainder of my life. All aspects to be considered. It's not just about a career, hobbies, residence, activities, efforts, et al. It's meant to be a comprehensive study and reflection from an ordinary man. Not a doctor. Not a therapist. Not a friend. Not an encyclopedia full of prior research. Just pure thought, a blogged journal with true honesty.
Join the fun and read a new post each day, or check out my book reviews, TV/Film reviews or favorite vacation spots. And feel free to like, rate, comment or take the poll for each post. Note: All written content is my original creation and copyrighted to me, but the graphics and images were linked from other sites and belong to them. Many thanks to their original creators.