Resolutionary: Reflections over the things you'd like to change during an upcoming period; often things are listed on New Year's Eve as a way to start fresh for the upcoming year
{Aside: It seems I've gone and made up another word in order to suit my own purpose. I should probably stop doing that. Although, the word was in the graphic, which someone else created, so maybe it isn't made up!}
With my focus being on delivering interesting content and a twist every so often, I'm going another alternate route today. While I was searching for a document yesterday, I stumbled across the New Year's resolutions that I wrote for the then upcoming 2007 new year. Since we're just over a decade since that event, I thought it might be fun to do a little check on what's happened since then.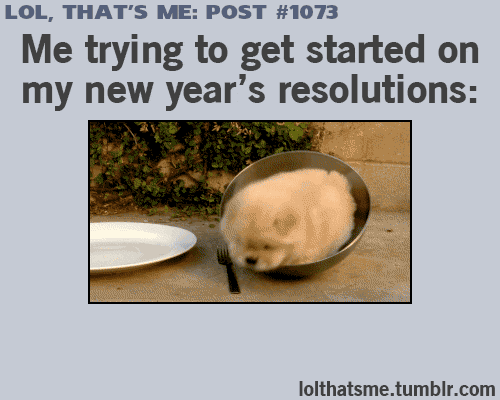 2007 – Seek counseling or therapy to work through several issues that continue to cause me discomfort and pain.

I did not. All I can recall is that I was going through a very difficult break-up and thought the world was going to end. Ah, youth. All better now.

2007 – Begin working on a graduate degree program to further my education.

I did, but I did not finish it. I decided I wasn't certain what to explore a graduate degree in, so I put it on hold. It seems I'm still trying to decide if I want to do this, as I love the collegiate atmosphere and want to be back in it either as a student or a professor.

2007 – Learn how to date without jumping into a relationship.

I don't think I ever learned this skill. I had a 5 year relationship that ended. I dated for 6 months, then had another 5 year relationship that ended. I dated for 3 months and then got into my current relationship. We've been together for 5 1/2 years so far — and it's going very well!

2007 – Bring more friends into my life to have a better social life.

I've done better in this department, but it's very compartmentalized. I had large group of childhood friends whom I don't see very much anymore. I had a large group of college friends whom I don't see very much anymore. I had a large group of post-college friends whom I don't see very much anymore. I now have a large group of friends that I've met through my significant other and we do socialize at least twice per week. Usually dinner with someone during the week and then some event on the weekend.

2007 – Write every week and begin expressing creativity more often.

I've certainly done a lot of writing. I wrote a book last year. But for a good 6 to 7 years of the last decade, I was not writing. I'm finally in a good routine now.
2007 – Find something spiritual or religious to relax my mind and body.

I really haven't turned towards anything to address this one. I am much more calm now than I was in the past, but it's still just me on my own. I should look into some sort of yoga!

2007 – Exercise more frequently, including cardio and with better form.

Yes! I am doing this one. I have bad days and cheat days, but I'm in better shape than I was in college. I was a scrawny little guy back then.

2007 – Cook more often rather than eat quick meals that aren't very healthy.

I'm doing OK here. We go in spurts. Sometimes we cook a lot, sometimes we eat out a lot. All depends on how stressful work has been. We both sometimes push for that dinner out with a few drinks during the week when we really should be a little more mindful that we're both now 40.

2007 – Donate my time to charities to improve the lives of other people, not just my own.

I've done this haphazardly, but I'm back on track as discussed in the 365 Daily Challenge post – "Generous."

2007 – Spend time becoming more culturally-aware, artistic and educated.

Yes! We go to museums. We go to Broadway shows. We try new things from time to time. Probably not as much as we should be, tho…

2007 – Learn the art and value of patience.

How funny… I just blogged about this in the 365 Daily Challenge. It seems I'm thinking about the same things today as I did ten years ago. I'm much more patient than I used to be.

2007 – Learn how to stop my mind from controlling my actions so much that I feel powerless to living without fears.

I've done a little better with this. I used to think every time I did something risky or tried something new, something horrible would happen. At least now, I realize it's to just live and enjoy life. Less worry.

2007 – Find a way to bring more income into my life so that I can begin saving for a better future.

I'm happy in this area. We all need and want more money, but from where I was ten years ago to where I am today, things are looking up.

2007 – Be more honest with people in my life about my feelings, fears and interest.

Wow… yes, I'm much more direct now than I was in the past. Years ago, I couldn't ever tell someone news or information that would hurt them. I now know how to handle these situations much more easily and with the right amount of ease and comfort.

2007 – Spend time traveling around the country or world to be able to see how other people live their lives differently than I live mine.

I have done this! I've been to about 20 countries, some that are still developing nations and some that are economically strong. I need to travel more, but I've been lucky to get to some of the places I have thus far.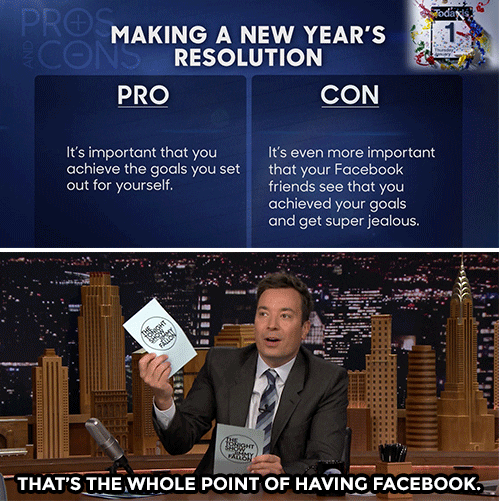 So… what have I learned? Yikes… I am a control-freak. At nearly 30, I was locking myself into these 15 things I should be doing better instead of just having fun. Ha… some things never change. What about you? Where do our resolutions line up or separate? I'm curious who else gets a little nutty at the beginning of every new year… as we're about to hit the half-way mark in 2017. Time to see how I'm doing this year!
About Me & the "365 Daily Challenge"
I'm Jay and I live in NYC. By profession, I work in technology. By passion, I work in writing. I've always been a reader. And now I'm a daily blogger. I decided to start my own version of the "365 Daily Challenge" where since March 13, 2017, I've posted a characteristic either I currently embody or one I'd like to embody in the future. 365 days of reflection to discover who I am and what I want out of life.
The goal: Knowledge. Acceptance. Understanding. Optimization. Happiness. Help. For myself. For others. And if all else fails, humor. When I'm finished in one year, I hope to have more answers about the future and what I will do with the remainder of my life. All aspects to be considered. It's not just about a career, hobbies, residence, activities, efforts, et al. It's meant to be a comprehensive study and reflection from an ordinary man. Not a doctor. Not a therapist. Not a friend. Not an encyclopedia full of prior research. Just pure thought, a blogged journal with true honesty.
Join the fun and read a new post each day, or check out my book reviews, TV/Film reviews or favorite vacation spots. And feel free to like, rate, comment or take the poll for each post. Note: All written content is my original creation and copyrighted to me, but the graphics and images were linked from other sites and belong to them. Many thanks to their original creators.