4 out of 5 stars to Watch Me Disappear, a new mystery and suspense thriller, set to be published on July 11, 2017 and written by Janelle Brown. Many thanks to the author, NetGalley, Random House and Spiegel & Grau for this Advanced Reader Copy (ARC) in exchange for a fair an honest review.

Why This Book
I saw this book floating around on Goodreads, which prompted me to read the description. I checked NetGalley to see if it was available and was awarded the request back in April. I had a few other reads to complete before it, but settled in last week to be able to release the review a few weeks before the book's publication, as part of an effort to promote the novel.
Approach & Style
The book is told mostly in the present tense, which is not something I have experienced very often; however, it worked very well given the suspense and thriller aspects.
I read it via Kindle Reader on my iPad. It is about 5000 lines or 350 pages.
It is mostly told in a third-person point of view and switches focus on a few different characters. There are also 5 chapters which are news articles that one character writes as part of the book he is publishing. These serve to connect different story points and keep the momentum of what's happening behind the scenes.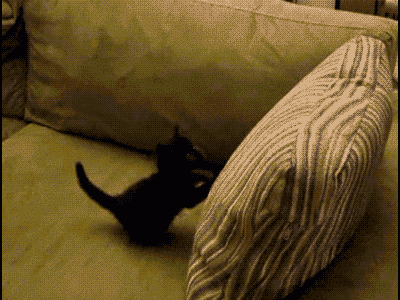 Plot, Characters & Setting
Billie and Jonathan have been married for nearly 20 years and they have a 16-year-old daughter named Olive. They live in the East Bay on the outskirts of San Francisco, California. As the story starts, it's been almost one-year since Billie went missing after she was on a hike, leaving behind her husband and daughter to wonder if she was kidnapped or died somewhere in the forest, as a body was never found.
Billie grew up in a very religious family as an only child. She ran away from home a few times, and after father, a minister, was caught with a teenage girl, Billie left for good. She told her friends that he was an awful father and abused her from time to time. She became a free spirit and helped protect the environment and animals from disasters and corruption. One day, she meets Jonathan and after 6 weeks, they get married and later have a baby. She loves him, but seems to struggle settling down, often needing her free time away from the family life. Jonathan had a sister, but she drowned when they were children, and he's always felt guilt for not being able to save her. Years later, when he meets Billie, he's drawn to her and they quickly settle into a life where it's just the 3 of them. Olive is your typical angsty teenage girl going thru her own coming of age story.
Harmony, Billie's former best friend shows up at some point, trying to re-build her friendship with Billie. She also later tries to help Olive and Jonathan move on after Billie's death, offering both friendship and an attraction to Jonathan. Olive's best friend, Natalie, also tries to help Olive get over her mother's loss. But one day, Olive has a weird vision where she thinks her mother is trying to be found. Jonathan doesn't want to deal with it, as he believes Billie is dead, and needs the money from her life insurance to be able to afford to pay for their mortgage and raise Olive. But suddenly, as he begins throwing Billie's things away one year later, he finds notes and files that indicate she may not have been as honest with him as he thought. Jonathan begins to believe Olive and they search for Billie, learning various bits of information which cast Billie into a darker shadow.
Jonathan keeps coming to the same conclusion… over and over again about his wife: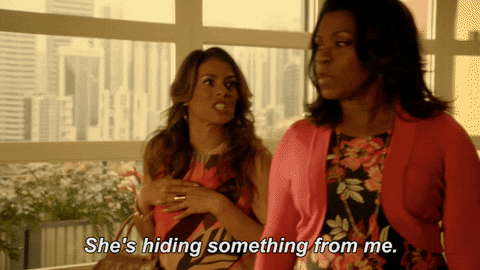 The book is a quest for Olive and Jonathan to move on from Billie's death, but also to determine whether she is indeed alive or if something darker has happened to her when she supposedly went for the hike. It's a psychological thriller, leaving readers to question which information is accurate and which is just a red herring. In the end, Jonathan and Olive find a great deal of answers, learn what Billie had been up to in the last year of her life and figure out how to move on from the entire situation. You also find out exactly what happened to Billie when she went on her hike "to get some space for a few days."
Strengths
The story is captivating and draws you in around the 15% mark. You really want to know what happened to Billie. Jonathan and Olive are likable characters whom you want to find answers in order to be able to move on with their lives. Both are written as believable father and daughter. There are tons of personal details about their lives, including when Billie was home with them. You see this from both a parent's and a lover's perspective. The story engages you and pushes you to decide what kind of a person you want Billie to turn out to be.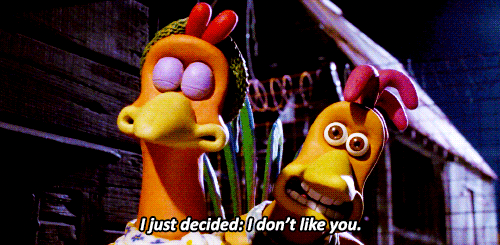 It's a real-life situation for the most part. How do you move on when someone you love is missing and you don't know if they are dead or alive? All the right questions and emotions come up. It's fantastic that the story starts nearly one year after she's missing, so we don't have to live through the initial phases of misery and loss. We see and feel the pain, but it's the kind you've already nursed, and then it's ripped open when evidence shows that she may still be alive.
I did like the character of Billie, but it was because of solid writing. And I'm not saying she's done anything wrong related to the disappearance (no spoilers!). I didn't like her because she seemed selfish to need so much time alone, to seem callous about showing her feelings to Jonathan at times, for treating everything as "that's life, we'll figure it out." I wanted to see the motherly side of her where she cries and yells and wants to help her child. Instead, she seemed too much of a free-spirit who just went with the flow. Sometimes it's good, but Billie took it too far in my opinion. But that means the writer did an awesome job pushing me to feel this way.
This book is a definite commentary on marriage or relationships: how well do you really know the other person? Is it OK to keep secrets? Is your life together a surface existence or so deep that you have trust in all areas? When do you decide it's OK to just do what you want and be selfish, but tell yourself it's for the benefit of the other person? Huh???? That doesn't fit my definition of a relationship, but it certainly gave me something to think about. I'll think I'll tell my significant other tonight that I need 2 weeks alone just to be away from him as I have to think. LOL If someone told me that, I'd say… "Seriously? OK, sure. Be sure to leave the key when you go as your a$$ aint' coming back. I'm all for space, but let's work thru it together." Thank you. Off my soap box.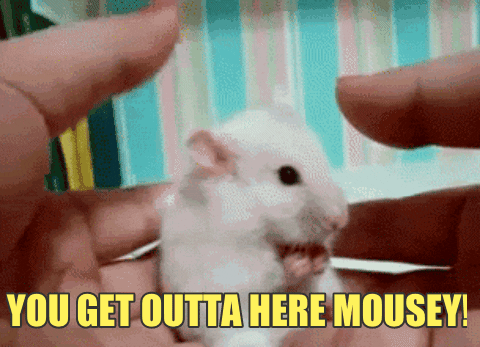 Concerns
I don't think the character of Harmony was flushed out as much as necessary. As you learn more, she feels a bit deeper, but overall, it was a bit of a missing component.
I know we needed Olive, Jonathan and Billie to seem like the only people around in the family, but where were Jonathan's family and his friends. They seemed AWOL at a time they were likely needed.
When the book ends, there are a few parts left too open for me. I want to know specifically what was true and what was false in regard to Billie's early days of running away from situations and people. She told one story. Another character told a different story. Seeing the whole picture, I struggled a little in deciding who to believe. Even in the end. But it was just a little bit, nothing to throw the story off.
I wasn't too big a fan of the newspaper articles interspersed throughout the chapters. They didn't seem to serve as strong a plot device as I thought they could or should. It helped me learn more about how Jonathan felt about Billie, but at the same time, I think I'd have preferred a journal entry, a conversation with a psychiatrist or even him just saying things aloud. It wasn't distracting, but I didn't get a lot from it.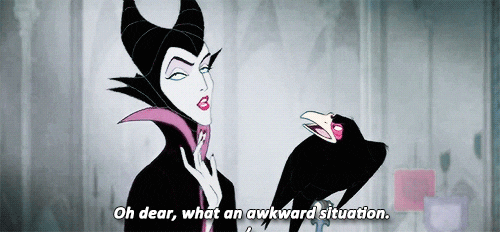 Author & Other Similar Books
It's the first book I've read by the author, but she's written two other books before this one. I would be interested in reading them as I liked her style. I plan to look them up and read if the plot sounds strong.
This book is not a thriller in that you are scared or afraid of someone being hurt. It's more suspenseful, trying to figure out what is really going on. In that vain, it's like The Girl on the Train or Gone Girl. You wonder for a while if you can trust the narrator. Maybe you can, maybe you can't. I won't say. But you get that feel from the book.
Questions & Final Thoughts
The title is super-important, as you'd expect. She disappears. You question the entire time you're reading the book… "Who is saying those words?" Is is the mother, the daughter or the father? It could be any one of them. I liked that aspect. It's the perfect title, also because the word "disappear" can mean so many things: physically, emotionally, due to fear, due to memory loss… really engaging for those reasons. It got a 4 of 5 stars from me as there were some concerns and I struggled to stay focused in the first 15%. But once it got into the swing of things, I only put it down one other time, as I was very sleepy. But I read the last 50% all in one sitting, so it's definitely got game! And I sorta suspect, this might be a case of:
About Me
For those new to me or my reviews… here's the scoop: I read A LOT. I write A LOT. And now I blog A LOT. First the book review goes on Goodreads, and then I send it on over to my WordPress blog at https://thisismytruthnow.com, where you'll also find TV & Film reviews, the revealing and introspective 365 Daily Challenge and lots of blogging about places I've visited all over the world. And you can find all my social media profiles to get the details on the who/what/when/where and my pictures. Leave a comment and let me know what you think. Vote in the poll and ratings. Thanks for stopping by. Note: All written content is my original creation and copyrighted to me, but the graphics and images were linked from other sites and belong to them. Many thanks to their original creators.