Brown: of a color produced by mixing red, yellow, and blue, as of dark wood or rich soil
Sunday posts, the end of each week, have become a theme on This-Is-My-Truth-Now, organized by groups of five (5). In the first set of five, we explored my primary ethnicity groups and nationalities. In the second set of five, we had the AtoZ Challenges for various favorite things in our lives. And so… I'm continuing the trend of the seventh day, ending the week on Sunday, as a list (we know I love them) that provides more in depth knowledge about me. Only this time, I'm going with colors that are important to who we are. For these five Sundays, I will select a color that has some significance to my life and explore it in my post.
Color: Brown. A very controversial color. Sometimes it's used in a derogatory manner; and to those people, I say, "You're awful." Sometimes it's meant as a very boring and blah color; and to those people, I say, "You're awful — dull and useless, too. Ha!" Because to me… brown is one of the most beautiful colors in the entire spectrum. It is found in nature just like green and blue; therefore it's a natural element. Brown can be paired with almost any other color and still look amazing. It has wonderful light shades we paint our walls with and it has intense dark hues we can stare at for hours, getting lost in its depth. My hair is brown. My eyes are hazel with a brown tone. I love all different kinds of wood, which tend to be brown. It's just a wonderful color to use as a base in anything you build, buy or design. I am also jealous of brown tones. When I am in the sun, I go from being very pale to very red. There is never any in-between nicely tanned color from absorbing rays at the beach or the tanning salon. Ghost to Lobster. That's Me!
Oh, and I forgot, I love my coffee, which comes in all different shades of brown.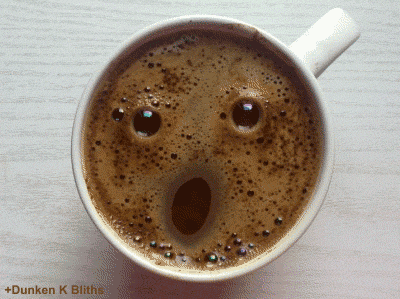 Brown represents a starting place for me. When I don't know what to do in a room, I think about what color will look best in it alongside brown, as everyone has brown in every room of the house. (Yes, I'm sure there are exceptions…) If you have wood tables or floors, there's a strong chance you have the color brown. Beige falls under brown, and that's a common color for walls (other than white), so there's a high chance you have it there. I just did a quick sweep of the apartment, while pouring another cup of coffee (that doesn't talk back to me) and I have brown everywhere: Both bathrooms have light brown tiles. The kitchen, although it has yellow walls and white cabinets, has brown paintings. The bedroom is brown and blue. The dining room table is brown. And my living room tables and bookcases are brown. Even the hallway floors are all brown wood.
Let's chat about famous examples of the color brown… And yes, there are probably more, but these are the ones that come to mind or I have familiarity with:
Brown Bear
Brown University
Brown Bag
Brown Out
Brownie
Brown Sugar
Brownstone
The Browns
Brown Nose
Brown Derby
Charlie Brown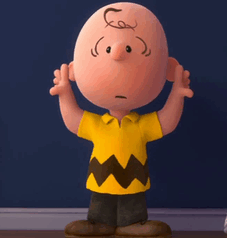 From a quick InterWebs search, descriptions of the color brown, in regard to a person's thoughts and feelings, confirm the following:
"Brown is believed to help create a wholesome feeling, a connection with the earth, and a sense of orderliness and convention. Brown is a stable and grounded color that is believed to help you feel like you fit in and belong."
I couldn't agree more. Our planet is built on browns, blues and greens. Whenever I want to feel calm, I search for the dirt. To see flowers grow out of it. To find creatures who live within it. To touch something that enables life. Brown feels like the color of life to me. You can read more at: http://www.bourncreative.com/meaning-of-the-color-brown/
The other reason I love brown is that's the color of my favorite drink — Jack Daniels and Ginger Ale. (Or even JD on its own!). The smell of that combination actually calms me down. It's sweet yet dark. It's light yet has depth. You can drink it with ice to feel like you're having a cocktail or on its own, almost like a shot. It's a perfect before dinner drink, goes well with so many meals and helps settle your stomach after dessert. Oh… how I love my whiskey and ginger ale. But too many can put a little too much extra weight around the waist if you're not careful.
How do you feel about the color brown? Did I miss any famous "brown" things or phrases and names with the word "brown" in them. Perhaps I was thinking about that last one too much…
About Me & the "365 Daily Challenge"
I'm Jay and I live in NYC. By profession, I work in technology. By passion, I work in writing. I've always been a reader. And now I'm a daily blogger. I decided to start my own version of the "365 Daily Challenge" where since March 13, 2017, I've posted a characteristic either I currently embody or one I'd like to embody in the future. 365 days of reflection to discover who I am and what I want out of life.
The goal: Knowledge. Acceptance. Understanding. Optimization. Happiness. Help. For myself. For others. And if all else fails, humor. When I'm finished in one year, I hope to have more answers about the future and what I will do with the remainder of my life. All aspects to be considered. It's not just about a career, hobbies, residence, activities, efforts, et al. It's meant to be a comprehensive study and reflection from an ordinary man. Not a doctor. Not a therapist. Not a friend. Not an encyclopedia full of prior research. Just pure thought, a blogged journal with true honesty.
Join the fun and read a new post each day, or check out my book reviews, TV/Film reviews or favorite vacation spots. And feel free to like, rate, comment or take the poll for each post. Note: All written content is my original creation and copyrighted to me, but the graphics and images were linked from other sites and belong to them. Many thanks to their original creators.