5W?-25% (Huh Milestone?): a code meant to symbolize a few topics grouped together under a daily post using the basic information gathering or problem-solving technique of the five (5) "W" questions: Who? What? When? Where? Why?
For more on this technique, you can see it at: https://en.wikipedia.org/wiki/Five_Ws
For the explanation of 5W?-25%, here goes… As I sat on the couch this morning to draft today's post, two things occurred: (1) I realized I officially hit the 25% complete mark with the 365 Daily Challenge, as it's day 92. I am very proud of my commitment to this effort and have enjoyed getting to know myself and all of you through these posts.  (2) I had a number of topics that I wanted to post on this week, but didn't want to spam everyone with multiple short posts plus all the book reviews, so I combined it all together with the five (5) "W" questions. And without further ado, here we go?
WHO?
When I looked at my statistics today, I realized I hit a key milestone overnight: I have 555 followers on my blog. Seems like a nice round, well not-so-round, funny kind of number. But given I'm complete today with 25% of the 365 Daily Challenge, it sort of fits. I'm surprised but very happy with this progress. It means a lot to have some great e-friends and conversations here on WordPress. And between connecting with everyone over book reviews or the 365 challenge, it's been an amazing journey.
WHERE?
As pointed out to me last week, some of my followers may not be as familiar with English, but they would still enjoy reading my blog. Marcelo reminded me that there is a widget for translating your blog into other languages. If you haven't seen his site, please click his name to go check it out. But also, I've added the Language Converter widget to the right menu on my blog so that non-English readers or speakers can convert posts to their native language to make it easier. It's only fair, and so now, almost anyone can read the blog from wherever they live and whatever language they speak. You can add it to in the Customize section of your blog; if you need help, message me.
WHEN?
A few weeks ago, I started the "What Book Do You Read By Genre and By Age?" series of posts.  I've published a few for mysteries and historical fiction, and then partnered with Nel for urban fantasies. Well… I need your help! I don't read in all genres, and I am not familiar with every book. I'd love to partner with more people to add to the series for every genre and age group, e.g. romance or science-fiction or non-fiction. Any takers? Who wants to work on one with me, or write one up on your own blog and I'll re-post to connect us? I think this is a great way to share books and determine when to read them! I want to post a new one every 7 to 10 days, so let's get this scheduled! You'll meet new bloggers, find more followers and share great book info.
WHY?
I've seen a few people post a useful tip on how to link and connect fellow WordPress follower's blogs. When you link to the person's home page, it is helpful because other people can visit someone else's site. But if you are tagging someone, nominating them for an award or even just showing off someone else's blog, unless they regularly read your site and see your post, they wouldn't know you were tagging them. So, there's an alternative method to ensure that person gets an email or notification, which means they'll know you tagged them and will be able to participate or check it out. If you want to link someone, don't just link their home page. Link to a post as that generates a notification or email, depending on what that person sets up. For example, to link me:
Isn't that helpful? Now you know why it's important to link to a post instead of a main page. Let me know if you need any help.
WHAT?
And the last question represents what am I am about to accomplish:  all of my book reviews are 90% complete… and I expect to finish the remaining 50 within the next 2 weeks. By June 30th, I will have 500 book reviews available on my blog and site, in addition to all the other content: film and TV reviews, 365 Daily post, author spotlights, tags, awards, book bucket lists, age / genre series, etc. I'm so excited! Come check them all out.
Thank you very much to everyone. Hope you enjoyed today's milestone 365 Daily Challenge post!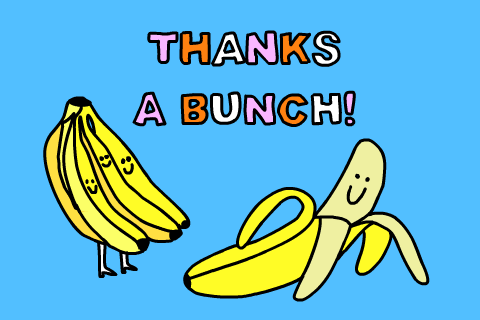 About Me & the "365 Daily Challenge"
I'm Jay and I live in NYC. By profession, I work in technology. By passion, I work in writing. I've always been a reader. And now I'm a daily blogger. I decided to start my own version of the "365 Daily Challenge" where since March 13, 2017, I've posted a characteristic either I currently embody or one I'd like to embody in the future. 365 days of reflection to discover who I am and what I want out of life.
The goal: Knowledge. Acceptance. Understanding. Optimization. Happiness. Help. For myself. For others. And if all else fails, humor. When I'm finished in one year, I hope to have more answers about the future and what I will do with the remainder of my life. All aspects to be considered. It's not just about a career, hobbies, residence, activities, efforts, et al. It's meant to be a comprehensive study and reflection from an ordinary man. Not a doctor. Not a therapist. Not a friend. Not an encyclopedia full of prior research. Just pure thought, a blogged journal with true honesty.
Join the fun and read a new post each day, or check out my book reviews, TV/Film reviews or favorite vacation spots. And feel free to like, rate, comment or take the poll for each post. Note: All written content is my original creation and copyrighted to me, but the graphics and images were linked from other sites and belong to them. Many thanks to their original creators.