Meddlesome: nosy; fond of interfering in something that is not of your concern
I am not meddlesome, nor do I wish to become a meddler. When I began the 365 Daily Challenge, I know I indicated these traits would be something I am or want to be, but let's face it… there aren't 365 traits that will provide unique content, which means on occasion, I may discuss why I don't want to have a certain characteristic. And this is one of them.
As you've probably guessed from reading many of the previous posts, I am somewhat of a quiet and shy guy, a bit on the private side when it comes to letting people get close to me. While I am friendly and I am very open about myself either with friends, when asked a question or in these daily posts, I have a pretty strict line when it comes to interfering in other people's business. I've been accused of being cold and distant, or that I don't care about other people, but it's quite the opposite. I believe it's important for people to have the freedom to make their own choices, and unless they ask for advice, I rarely provide it.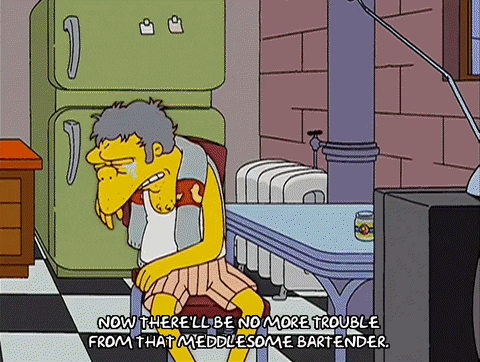 If I see someone doing something stupid, hurtful or risky, I will certainly relay my opinion or try to assist; however, it's only in either extreme circumstances or if we're deep into a conversation and talking about the best way to handle a situation. My opinion is generally my opinion, right? And unless you ask for it, why would I push it on you? That tends to be approach to most situations, as it feels comfortable and appropriate. Let me explain a little more so it doesn't look like I'm being too indifferent.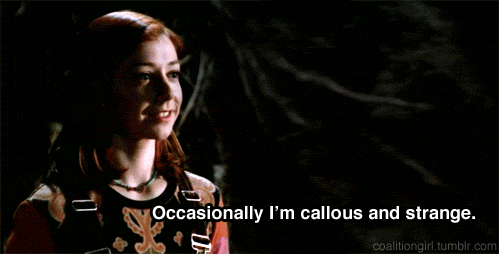 In conversations with friends or family, they may mention that another family member or friend is doing something that might not be such a good idea. We'll talk a little bit about, usually because the other person wants to, but once it's been covered or explained, I'm generally good to move on to the next topic. But when I drop the subject, people often ask me if I'm going to get involved or if I think they should do something about it. I always say "no." If the person is not going to hurt themselves, and they didn't ask you, then stay out of it. At least that's my motto. It's probably because I am not a fan of confrontation, but ultimately, it's really because I do what I would want others to do for or to me. If I didn't tell you about something, or I didn't ask you for help, then you don't need to do anything. I don't take offense to it. It wouldn't hurt my feelings.
Of course, there are exceptions. If a friend goes on a date with someone and begins to say they think they are falling in love, and I see that other person cheating or doing something my friend may want to know about, I will probably mention it to him or her. But that's where it ends. What you choose to do with that information is your business.  Similarly, if I hear that you're going on an interview at a company I know has some issues or may treat their employees unfairly, I'll relay my prior experiences. But I won't try to convince you not to do it. That's where the line is drawn.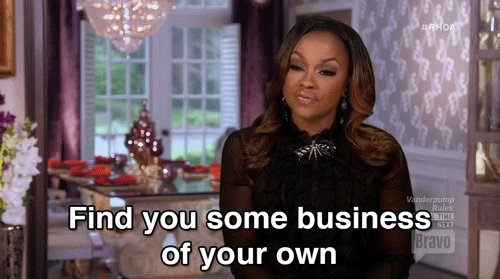 I've run the gamut of feelings on this one, trying to decide what responsibility we have to protect or help one another, and I always come back to that line in the sand. It's my responsibility to share the information I have with you (if I can legally), and I might tell you the risks if you weren't aware, but afterwards, we're each independent thinkers and have our own experiences and needs; we will follow through on what we feel is best for ourselves. We learn from our mistakes or errors. And that's important to me, so I attribute it as being important to others.
I remember when I used to see friends trying to set each other up, or people calling to warn someone about the fight that two other people had… it's just not something I want to be involved in or with. It leads to fights, misunderstandings, false starts, disappointment. So I stay out of other people's business. I won't let you get physically hurt. I won't let you get blindsided in a disastrous way. I won't let you make a decision without all the information when it's something important. But then off you go… and I support you… and if/when something negative happens, as your friend, I'll be there to help you deal with the aftermath. I won't tell you afterwards "I didn't think it was a good idea," as that's just rude and childish. Life's got too many pits, turns, twists and fun to get caught up in all the "shoulda, would, coulda" aspects. Instead, I say, "have a rough plan, work the plan and enjoy every day."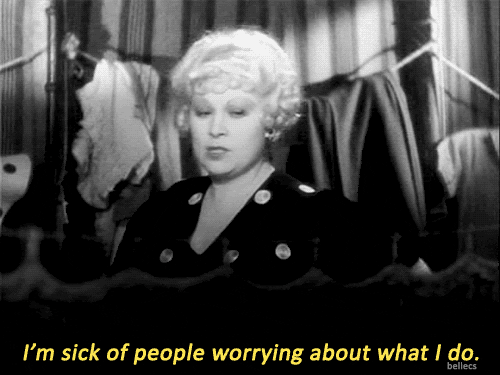 So I let them do what they want to do!
How about you? Do you think this is a callous or indifferent attitude? Do you find yourself wanting to get more involved than I do? Or are you the extreme and ultimate meddler? I'm cool if you are… it's not for me… but I respect our differences.
About Me & the "365 Daily Challenge"
I'm Jay and I live in NYC. By profession, I work in technology. By passion, I work in writing. I've always been a reader. And now I'm a daily blogger. I decided to start my own version of the "365 Daily Challenge" where since March 13, 2017, I've posted a characteristic either I currently embody or one I'd like to embody in the future. 365 days of reflection to discover who I am and what I want out of life.
The goal: Knowledge. Acceptance. Understanding. Optimization. Happiness. Help. For myself. For others. And if all else fails, humor. When I'm finished in one year, I hope to have more answers about the future and what I will do with the remainder of my life. All aspects to be considered. It's not just about a career, hobbies, residence, activities, efforts, et al. It's meant to be a comprehensive study and reflection from an ordinary man. Not a doctor. Not a therapist. Not a friend. Not an encyclopedia full of prior research. Just pure thought, a blogged journal with true honesty.
Join the fun and read a new post each day, or check out my book reviews, TV/Film reviews or favorite vacation spots. And feel free to like, rate, comment or take the poll for each post. Note: All written content is my original creation and copyrighted to me, but the graphics and images were linked from other sites and belong to them. Many thanks to their original creators.