The Comedy of Errors by William Shakespeare
My rating: 3 of 5 stars


Book Review


4 out of 5 stars to The Comedy of Errors, a comedy (seriously, did you think with that title it was one of his tragedies… oh my) published in 1594 by William Shakespeare. So… who knew Shakespeare invented the humor of mistaken identity? Wow! Think of this as a cross between any daytime television soap opera, "Dumb and Dumber" and "Dude, Where's My Car?"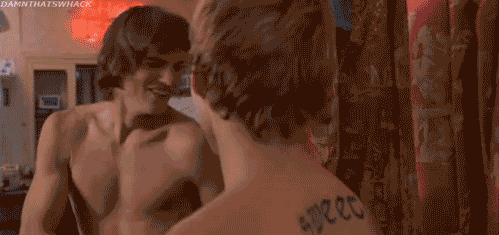 And if you don't know what that clip is from, you have no watched the right kinds of movies. So go figure it out and come back to chat. That said… this is definitely one of the funniest plays he's written, as you'd expect. But it's not just a single set of twins, there are two pairs. And no one knows who is who. Sometimes you might get lost too. But that's what I've learned to love when reading Shakespeare. If it's a historical play or a tragedy, make it serious. If it's a comedy, then do whatever you'd like. I'll make up my own interpretation.
And that's what I did with this one. And when finished, I talked about it with some fellow students. We all agreed… I had the most interesting interpretation. And then when we got into class, the professor talked about what he thought it was about. And what do you know… I had the closest version. Woo Hoo! I'm good for something, I remember thinking to myself. On a serious note, this is worth a read if you want to get into more Shakespeare. Don't make it your first one tho… you'll regret it.


About Me


For those new to me or my reviews… here's the scoop: I read A LOT. I write A LOT. And now I blog A LOT. First the book review goes on Goodreads, and then I send it on over to my WordPress blog at https://thisismytruthnow.com, where you'll also find TV & Film reviews, the revealing and introspective 365 Daily Challenge and lots of blogging about places I've visited all over the world. And you can find all my social media profiles to get the details on the who/what/when/where and my pictures. Leave a comment and let me know what you think. Vote in the poll and ratings. Thanks for stopping by.