Distant: (a) not intimate; cool or reserved, or (b) far away in space or time
There are two definitions that felt appropriate for today's 365 Daily Challenge, and I plan to cover just one of them in this post. I'm reserving the other for a future daily blog.
Not intimate; cool or reserved
I often feel as though I am too reserved or cool with the people in my life. It's not that I am unwilling to build a deep relationship; it's quite the opposite — I simply don't like superficial things. I would rather have just a few very close and intimate relationships than many artificial ones. Unfortunately, this leaves me feeling a bit removed from everything around me, especially with how I tend to behave in these environments.
When I meet new people, particularly in a group setting or through someone else, I tend to remain quiet and shy. Part of it is because that's my nature, but there is a piece resultant from my disinterest in expending more energy to get to know yet another person for a temporary basis. It feels fleeting and unnecessary, which also makes me appear distant. For example, if you meet someone for the first time, you have the standard dialogue to get to know the person… name, where are you from, what do you do for work, how do you know so-and-so… and then the basics are done. What's next? Do you find common ground? Do you make comments on the setting? Do you tell a story about the person you both know?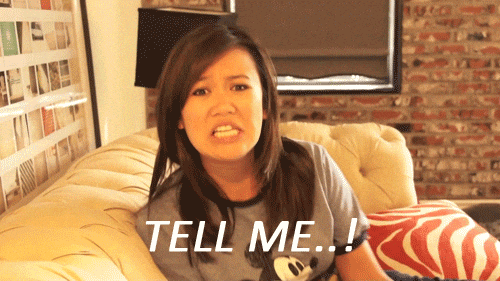 For me, I kinda want to just walk away. I don't mean to be rude, but I already have a few good friends in my life and it takes a lot to build something new. It's also not a comfortable feeling, and at this point in my life, why would I put myself in uncomfortable situations unless there is something I'm hoping to attain from it? Does that make me wrong? Inconsiderate? Rude?
I'm not sure. In my mind, if I will likely not see this person again, what's the point of sharing additional time and conversing over things to fill those moments? I'm fine wandering around on my own or moving on to the next person to continue the pattern. At the same time, if you don't utilize those moments to discover new relationships, you could be missing out on something that would be a big benefit for you. I also think if it's meant to happen, fate will step in to ensure you meet the people should meet.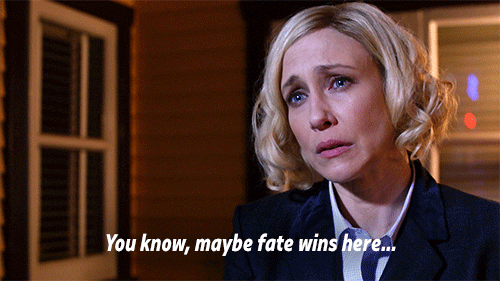 When I dive a little deeper, I notice something interesting in this pattern I've developed. If it's in-person, I prefer to simply close the discussion and walk away. If you are important to the person we share in common, I likely already know you or I will make more of an effort under those conditions. But if it's through email, social media or blogging, it's the opposite for me. I'm more than willing to continue the conversation and chat, exchanging messages back and forth at times that suit us both. It feels like a much more level playing field, one in which I want to participate.
It almost seems like my self-conscious behaviors have stepped in and don't want to deal with the awkwardness of meeting new people or searching for conversation to keep things moving along. I undoubtedly worry about things… are my teeth white enough or is something stuck in them? Is my skin appearing too pale or do I have red blemishes showing up? Does my voice sound funny? When I lean in such a way, do I look like my clothes don't fit or my body is weird? Do they think I am smart or am I acting immature? All of these things plague my mind, but I'm also in control and can keep it at a minimum. It's still always there somewhere, despite the confidence I've grown over the years.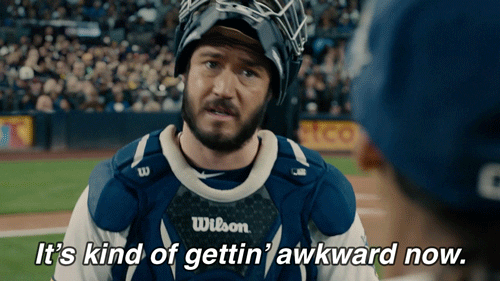 But if we are behind a wall, and doing other things at the same time as chatting, it feels comfortable to exchange ideas and feelings on our own time. I'm sure several folks reading this are examining any discussions we've had since meeting over the last few months via our blogs… what do you think? Is it odd that I feel more comfortable chatting with you than meeting new people and having to deal with the weird eye contact moments, the "shake-hands-or-kiss greeting," the start and stop when you both talk at the same moment? We all feel that from time to time, but for me… it's often a decision-maker when a friend says let's meet up for dinner. My first thought is usually… "Just us, right? You're not inviting anyone else, I hope." I don't say it aloud, but that's how I feel. Considering all this… I think as friendly as I am, I'd be considered a distant person.
With all that said, I wonder if it's how we all feel inside. For me, it's the normal state, but at the same time, no topic is off-limits with me. My emotions are always up for discussion. You want to know what I'm afraid of, I'll tell you. Curious about why I behaved in a certain way? Ask and I'll explain it. Wanna know if I find you attractive, I'll tell you. I'm not afraid of sharing my thoughts and opinions, I just choose not to do so, under most circumstances. I'd rather listen than talk. Does that make me aloof… distant?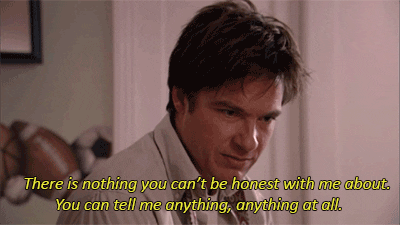 Interesting things to think about. What makes someone distant for you? Do you feel anything I've shared is "in the norm" or "in the extreme" compared to you or others? Curious minds want to know… see, now I'm asking the questions… but then I'll just sit back and listen. It's in my nature.
About Me & the "365 Daily Challenge"
I'm Jay and I live in NYC. By profession, I work in technology. By passion, I work in writing. I've always been a reader. And now I'm a daily blogger. I decided to start my own version of the "365 Daily Challenge" where since March 13, 2017, I've posted a characteristic either I currently embody or one I'd like to embody in the future. 365 days of reflection to discover who I am and what I want out of life.
The goal: Knowledge. Acceptance. Understanding. Optimization. Happiness. Help. For myself. For others. And if all else fails, humor. When I'm finished in one year, I hope to have more answers about the future and what I will do with the remainder of my life. All aspects to be considered. It's not just about a career, hobbies, residence, activities, efforts, et al. It's meant to be a comprehensive study and reflection from an ordinary man. Not a doctor. Not a therapist. Not a friend. Not an encyclopedia full of prior research. Just pure thought, a blogged journal with true honesty.
Join the fun and read a new post each day, or check out my book reviews, TV/Film reviews or favorite vacation spots. And feel free to like, rate, comment or take the poll for each post. Note: All written content is my original creation and copyrighted to me, but the graphics and images were linked from other sites and belong to them. Many thanks to their original creators.