Many thanks to AvidObserver for nominating me for this wonderful award for those blogs that bring sunshine to your world everyday. Please check out the site by clicking on the link above, as it's all about motivation and how to have a wonderful and happy life. Great stuff. 🙂
---
Rules
1.) Thank the person who nominated you in a blog post and link back to their blog.
2.) Answer the 11 questions sent by the person who nominated you.
3.) Nominate 11 new blogs to receive the award and write them 11 new questions.
4.) List the rules and display the Sunshine Blogger Award logo in your post and/or on your blog.
---
 Questions asked to me:
A quote or any saying that you love and follow.

"Do unto others as you wish done unto you." It's really the only one to live by. And it applies across the board. Generally, people inherently do the things to/for other people that they wish someone would do for them. Of course there are exceptions, but think about it… your mind naturally does the things you think are what should be done — what you like. And if we all did that, we'd all be happier!
If you get chance either to go into the future and know what's there for you or to go back in past and change something, which one would you choose & why?

There isn't anything I would change in the past, as I am a firm believer in the connection between events. If I changed one thing, there may be detrimental effects that I'd be even more unhappy over. So… I'd peak into the future, which is something I already do now whenever I (a) go to a psychic, (b) read spoilers about TV shows or films, or (c) read the end of a book before the first few pages (yes, I do that sometimes).
A superpower that you think everyone should have.

To freeze time. There are so many moments that I either need more time to get something done, or I want more time with someone else, or I want to stop everything around me so I can fix something without anyone knowing about it. But that'd be changing the natural flow of things, which I just said I wouldn't do in the above question, so… oh… my brain hurts now. To eat whatever we want and never get sick or gain weight. That works.
Mountains or Beaches?

Mountains. I hate hot weather. I love cold weather. Put me at the top of a mountain to look over the whole valley or city. I'm a happy boy.
Is there anything that can/might make you stop blogging?

Rude people. If too many people had negative comments and it was work to keep up with the positive approach, I might step away and take a break.
If you get a chance to watch any war that happened in the past live, which war would you choose n why?

I'd choose the American Revolution, as it's what gave my country our freedom. I'd want to know what the founders were thinking on good and bad days, how they eventually came to their final decisions and what their hopes were for the future. Some books and documents tell us this, but to see their discussions would be a whole new world of information.
Share any adventurous or risky thing that you ever did. 

I quit a very promising job and moved cross-country for a relationship and a change in my life. There were too many events going on, which made me think I needed to start over in a new place. I moved to California and stayed for 1 year. My former job called and asked me to come back at an even great salary and position. My significant other and I talked about it and decided it was the right thing for us. So we moved back to NY. Unfortunately the relationship eventually ended, but then I met my current partner and nearly 6 years later, we're very happy!
What gives you goosebumps every-time?

That moment in a movie or a TV show when something good and positive happens, and you've been waiting since the beginning for it to work out. I start tingling a little, get the goosebumps, my eyes grow heavy and a few tears form. Then I think about something really silly so I can laugh instead of let anyone see me cry. I'm a cold emotionless stone, I tell ya!
A gift that you would love to receive anytime.

Money? Peace? Time? End to hunger and abuse? Since that's not about to happen unfortunately… gift cards.
Your favorite topics to have a conversation on.

Genealogy. I could talk all day. Books too, but those can be confrontational, and I prefer not to argue. So… family history wins out!
One thing that you want to eliminate from your life completely.

Oh… where to go with this one. I need to ask about the rules here… QC = Question Creator.
Me: Is this something I eliminate from just my life or from everyone's?
QC: Read the question.
Me: Oh, OK. Just me. Is this something that I should keep but don't want to? Or something I need to get rid of?
QC: Does it matter?
Me: I guess not. Just trying to do this correctly. Is this something tangible or theoretical?
QC: Are you always this difficult?
Me: Yes.
Final Answer = My Indecision
Note: I didn't ask Avid Observer these questions. Just imagining how it might go.
---
My Nominees:
Congratulations! I so enjoy seeing your blogs every day and look forward to your responses.
---
Questions for nominees:
Note: Also… besides providing the answer, also explain why for all of them! 🙂
Which of the 7 deadly sins could you absolutely live with if you had to?
Which of the 7 dwarfs are you most similar to?
What state haven't you lived in but would like to?
Where do you see yourself in ten years that you believe you might actually achieve?
Where do you see yourself in ten years that you hope happens but don't think it will?
Who do you not know in person but think you'd best friends with?
What Greek or Roman goddess or god is your favorite?
When in time would you want to live that you have not been alive for?
If you could only travel by 1 mode of transportation in the future, what would it be?
What website do you visit the most?
How many cookies is too many cookies in one single sitting?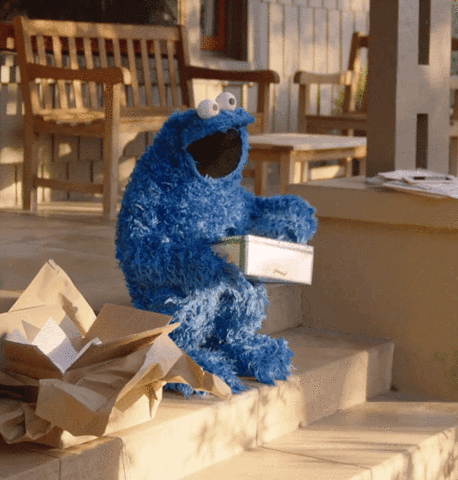 About Me
I'm Jay and I live in NYC. By profession, I work in technology. By passion, I work in writing. Once you hit my site "ThisIsMyTruthNow" at https://thisismytruthnow.com, you can join the fun and see my blog and various site content. You'll find book reviews, published and in-progress fiction, TV/Film reviews, favorite vacation spots and my own version of the "365 Daily Challenge." Since March 13, 2017, I've posted a characteristic either I currently embody or one I'd like to embody in the future. 365 days of reflection to discover who I am and what I want out of life… see how you compare!