Many thanks to Nel @ ReactionaryTales for this awesome new tag. Nel and I met a few months ago and chat every day through our blogs. She's very funny, smart and knowledgeable about lots of cool things. Go check out her site.
The Guide:
Thank the person who tagged you and create a pingback to the original author – Nel at Reactionary Tales.
Share at least 5 (but more are welcome) romances that tugged your heart strings. They can be from books, movies, TV shows, manga; anything you can think of! They can be examples of sad tears, angry tears, happy tears or a combination of all three.
Nominate 5 (or more) people to share their emotional traumas
(Note: Try not to spoil the story for your readers in case they would like to check out these romances on their own)
Brace yourselves:
When Nel tagged me… I thought… so many of the couple I longed to see together were in books that maybe weren't huge in popularity. And while it's a chance to promote something new for someone to read, it's hard to capture it without reading it or seeing it. So… I'm taking the easier course and highlighting 5 couple whom I felt were magic.
Matthew and Mary from Downton Abbey:  There were quite a few couple to choose from this show, and this is probably the most obvious of them. For me, they came close too many times, and the difference between their thoughts and actions nearly a century ago caused the pain and heartache throughout their days together. I loved their relationship, felt it had a power unlike most others… and when she said no to his proposal, I was so devastated but understood why. And then the last few episodes happened where they finally get together but not all is meant to be… that rips your soul when it's permanently lost.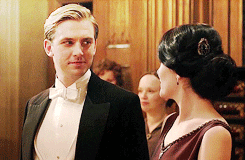 Estella and Pip from Great Expectations: No pictures for this one as I'm talking straight out of the book. Pip is all of us at some point in our life. Caught between the love of someone who won't return it and the parental figure who tries to teach you how to get through it. But the moments they have together, with the time period of this happening, and the echoes of the wedding that never happened generations before… you really want something to work out.
Christine and The Phantom from The Phantom of the Opera: I may be in the minority here, but I wanted them to get together. I have a thing for someone who is dangerous and almost controlling you. Part of me thinks while it may be obsession at first, it would gradually reduce itself to the power of love. When she says goodbye to him, and he disappears… I cried.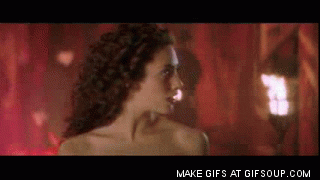 Claire and Jamie from Outlander: I have not seen the TV show nor read anything beyond the first book in this series. So it's not like I've just jumped on a bandwagon. I also understand some people look at this relationship and feel she was taken advantage of and/or hurt. I didn't interpret it that way. I saw two people destined to be together, who had a powerful connection… and sometimes it got a bit wild. I choose to believe that it was something they both wanted and felt and went after. And when she steps in and out of the past, my heart felt the pain of choosing between two things in your life.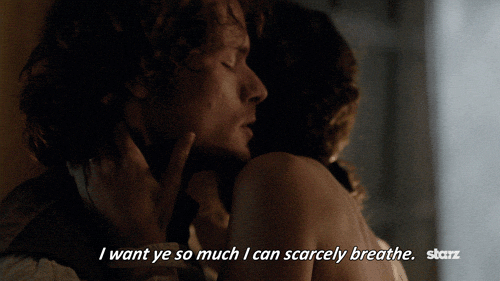 Molly and Sam from Ghost: I really enjoyed the movie and the relationship between these two characters. How can you not feel the pain of a love separated by death, when one comes back as a ghost to say goodbye to the other. A few cheesy moments, but when you step back, the entire package was presented in such a soul-crushing way… love like this one is strong and powerful.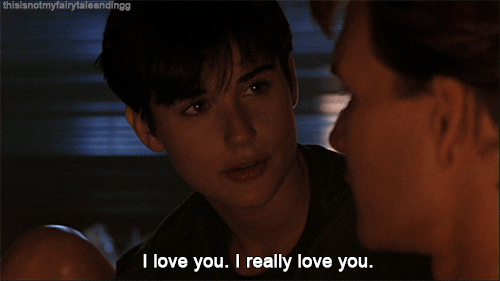 I tag:
If you haven't been tagged, feel free to participate and keep this chain going. Have a great day thinking about romance.
About Me
I'm Jay and I live in NYC. By profession, I work in technology. By passion, I work in writing. Once you hit my site "ThisIsMyTruthNow" at https://thisismytruthnow.com, you can join the fun and see my blog and various site content. You'll find book reviews, published and in-progress fiction, TV/Film reviews, favorite vacation spots and my own version of the "365 Daily Challenge." Since March 13, 2017, I've posted a characteristic either I currently embody or one I'd like to embody in the future. 365 days of reflection to discover who I am and what I want out of life… see how you compare!