Social: (a) relating to society or its organization, as in being friendly and engaging with others, or (b) using technology to stay connected with others
As I awoke this morning, I reached for my phone and looked to see if I'd missed anything overnight. Apart from the normal news, nothing too big happened, except I had over 200 notifications waiting for my review. I thought to myself… so many red dots in the corner of each app on my phone… how will I ever keep up when I am working more frequently and have more people I connect with. Yikes!
Stepping up to the podium, my eyes look down… my expression a bit sullen. "My name is Jay, and I have an issue with the little red dots in the upper right corner on my phone. It calls to me. It mocks me. It makes me think I am slow and unable to keep up. I think I'm growing obsessed with staying on top of social media and I need help."
Anyone else get a tad bit of anxiety when they have notifications or messages to read or follow up on?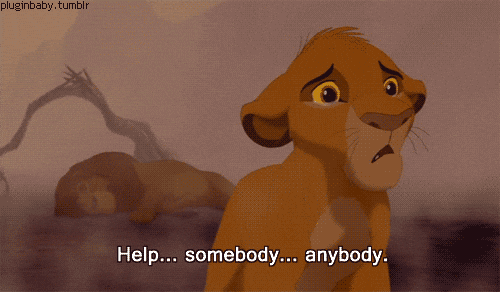 The solution is probably to condense the number of apps I use. To set specific times when I let myself read, review and comment. To relax if it takes a day to respond to someone. So… my post today is going to list all the social media accounts I use and see what others are doing. I'm curious how you all handle it:
Which social media apps do you use?
Do you interface from one to another or post separately?
Do you read every post from every follower or just randomly go thru when you have time?
Do you comment on everything?
Do you respond when someone writes to you?
Do you have "no social media time" rules in place?
OK… where is Jay… and why?
Goodreads: My favorite site… where I list all the books I've read, want to read and am currently reading. I've created ~500 reviews for books I've previously read (99% caught up finally!) and write new ones the day I finish the book. I look for new books, groups and great people to connect with. I am always on here.
Facebook: It was the first site I joined nearly 8 years ago, but I was one of the last of my friends to finally give it a chance. I've added all my former high school and college friends, then removed anyone I didn't speak with regularly, then added some people back. I can't decide what I want to do with this site. It's now a way to see what's going on in friend's and family's lives when we don't get to connect that often. But sometimes I post book reviews in groups I've joined. I've created a basic author page, but I rarely post because I haven't yet published my first book.
Instagram: I post 1 or 2 pictures a week, generally of food I've cooked or baked, the apartment, the terrace or Ryder. I'm not a good photographer and don't have any editing software, so I'm fairly basic here. I'd like to try to do more with it, but it doesn't occur to me to take a photo of a book and post it. I'm not creative in that way.
Pinterest: I'm all over the place on here… I snapshot all my book reviews and setup a collection to highlight them all. I also have clothing, foods, desserts, houses, places, people, books… so many collections of things I love. But my usage is random. I'll go weeks without looking for anything new, then spend days on it. But if you look through all my collections, you will clearly see who I am and the things I love.
Twitter: I rarely use Twitter other than to share my book reviews, which I do from the WordPress site. I only go on to check when someone has messaged me. It's not that easy of a tool to use, plus so many people follow for follows, I don't have a clean list of people's accounts I'd actually want to read and follow!
Google+: I interface book reviews and the 365 Daily Challenge. But I never just go on to search it. Anyone else use it? Find anything new or good?
Tumblr:  I interface book reviews and the 365 Daily Challenge. But I never just go on to search it. Anyone else use it? Find anything new or good?
LinkedIn: I created a huge account on here a few years ago for my professional life as a technology executive. I have nearly 3K connections and go on almost every day to see people's job changes, anniversaries or birthdays. I send a message anytime something changes to keep up our connections. But I don't look for articles that often anymore since I haven't been working this year. I need to get back to it, but there's nothing on here about my writing or reading life.
Professional Site: I have 2 other websites besides ThisIsMyTruthNow. This is my professional one as a technology executive. I need to keep it up more updated once I get back to work.
Book Site: I have 2 other websites besides ThisIsMyTruthNow. This one is dedicated to my book, "Watching a Glass Shatter," as I search for a literary agent or decide to self-publish. I'd love to get feedback on here from everyone.
Above and beyond, I have an account on WhatsApp, SnapChat, FourSquare, Ancestry, LINE, OpenTable, Seamless, NetGalley… and it goes on and on! My intention by creating all of these accounts was to be able to connect with and be available across all platforms as: (1) book reviewer, (2) writer and (3) thinker / musings / 365 Challenge dialogue… perhaps find a voice that leads me into my future role and career. Have I over-extended or is everything in the right place…  lots to think about! OK… hit me with it… what do you think is wrong or right, good or bad, useful or silly?
About Me & the "365 Daily Challenge"
I'm Jay and I live in NYC. By profession, I work in technology. By passion, I work in writing. I've always been a reader. And now I'm a daily blogger. I decided to start my own version of the "365 Daily Challenge" where since March 13, 2017, I've posted a characteristic either I currently embody or one I'd like to embody in the future. 365 days of reflection to discover who I am and what I want out of life.
The goal: Knowledge. Acceptance. Understanding. Optimization. Happiness. Help. For myself. For others. And if all else fails, humor. When I'm finished in one year, I hope to have more answers about the future and what I will do with the remainder of my life. All aspects to be considered. It's not just about a career, hobbies, residence, activities, efforts, et al. It's meant to be a comprehensive study and reflection from an ordinary man. Not a doctor. Not a therapist. Not a friend. Not an encyclopedia full of prior research. Just pure thought, a blogged journal with true honesty.
Join the fun and read a new post each day, or check out my book reviews, TV/Film reviews or favorite vacation spots. And feel free to like, rate, comment or take the poll for each post. Note: All written content is my original creation and copyrighted to me, but the graphics and images were linked from other sites and belong to them. Many thanks to their original creators.
This entry was posted in 365 - June 2017 Posts, 365 Day Challenge and tagged 365, facebook, goodreads, Google+, instagram, linkedin, pinterest, snapchat, social, social media, tumblr, twitter.