Day:
June 22, 2017
Many thanks to Nel @ Reactionary Tales for nominating me for the Unique Blogger Award. I appreciate it. Nel and I chat every day and have lots to cover on our blogs. She's always showing us the animals that need more attention, interesting posts with useful info and fun book reviews. Go check out her site if you haven't seen it before. It's unique!
The Rules:
Share the link of the blogger who has shown love to you by nominating you.
Answer the questions.
In the spirit of sharing love and solidarity with our blogging family, nominate 8-13 people for the same award.
Ask them 3 questions.
---
Questions:
If you could have your pick of book to make into movie, what would it be?
I'd like to see The Marriage Pact by Michelle Richmond made into a movie. I just read the book and it has some very interesting scenes which would play out well on screen. It has suspense, romance, mystery, historical touch points and a bit of crazy.
What inspires you most about your blog?
Connecting with people all around the world. Learning about new cultures and meeting different kinds of people. Opens up your eyes to more than just your own little world. 
What author inspires you?
This was a tough one, as I wanted to pick an author who has several books that are somewhat inspirational without being religious or spiritual. Perhaps Mitch Albom. I adored The Five People You Meet in Heaven.
What's your favorite Disney song?
Pour Unfortunate Souls from The Little Mermaid or Circle of Life from The Lion King.
---
Nominations:
My three questions are:
If you could have an author create your perfect world, which author would it be and what would the world look like?

What person would you want to co-write a new blog site with? Why?

If you had to change jobs but could only choose from these 3, which one and why? Designer. Dentist. Mechanic.
My nominees are:
Note: If you've been nominated before or aren't interested, feel free to skip. No worries! Congrats to all the nominations.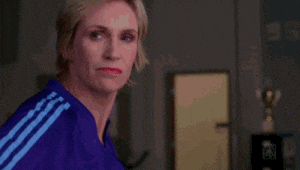 About Me
I'm Jay and I live in NYC. By profession, I work in technology. By passion, I work in writing. Once you hit my site "ThisIsMyTruthNow" at https://thisismytruthnow.com, you can join the fun and see my blog and various site content. You'll find book reviews, published and in-progress fiction, TV/Film reviews, favorite vacation spots and my own version of the "365 Daily Challenge." Since March 13, 2017, I've posted a characteristic either I currently embody or one I'd like to embody in the future. 365 days of reflection to discover who I am and what I want out of life… see how you compare!