Independent: free from outside control; not relying on another's authority, livelihood or sustenance
What a word! It's often what people struggle and strive for. It's used as a way to chastise someone if they are exceeding in their individualistic behaviors. It's in a popular song. It's part of war. It's types of booksellers and publishers. It can be lonely. It can be a treasure you hold on to. It is something very different for each one of us.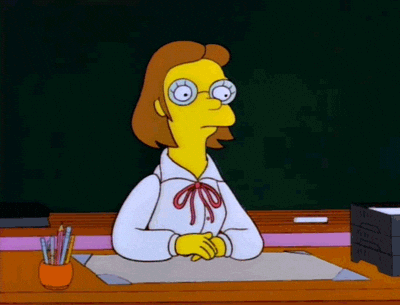 I consider myself independent. I began working at 13, delivering newspapers. At 14 and 15, I worked in a bowling alley, teaching children to bowl and running the front desk. At 16 and 17, I was a grocery store cashier and stock boy. When I went away to college, my parents and I split the costs after any scholarships I'd received. For my part, I took out student loans and I worked on campus in the Education and English Department offices. And during summers, I waited tables and worked at a day care nursery managing a classroom full of 2-year-olds. It was instilled in me at a young age to work hard for what you want and to never rely on someone else to handle something that was your responsibility.
And I firmly believe in it now. To me, other people lending a hand is an additional layer of support, an extra of sorts, beyond what you should bake into your initial plan. It's something you may need on occasion, and you should ask for the help when you truly need it, but don't assume that is part of the solution for whatever it is you are trying to accomplish. This could be money, emotional support, a place to live, medical care, or anything else that requires assistance. Like most things I say or believe, apply the 80/20 rule, as it's not a one-size-fits-all for every circumstance belief and approach. But as a general guideline in life, being independent is important to me and I recommend it to anyone else, at least wherever you can make it happen.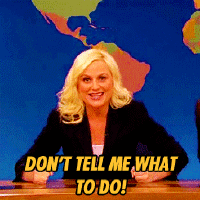 Independence is about freedom. Freedom to choose your own path, actions and destiny. Sometimes it is easy, but not always. Money is not always available even to begin working on a path that you want to take. Illness sits in the way from being able to choose what you want. Family obligations may be more important. But when you have the opportunity, leaning towards independence helps you become stronger and motivated. Make small changes. Start in tiny ways. See how it makes you feel. It can be scary. It can be fun. It can be rewarding. You'll never know until you give it a chance.
I'm not independent in every aspect of my life. I've chosen to be in a committed, long-term partnership. I want to be with another person in my life journey. But I also recognize we're not attached at the hip nor are we a single entity. We've made decisions about how to manage finances together, to co-own and care for a home, to raise a dog together, but at the end of the day, we are also separate people with individualistic needs and desires. Hopefully they always align and we work on them as we gracefully age together.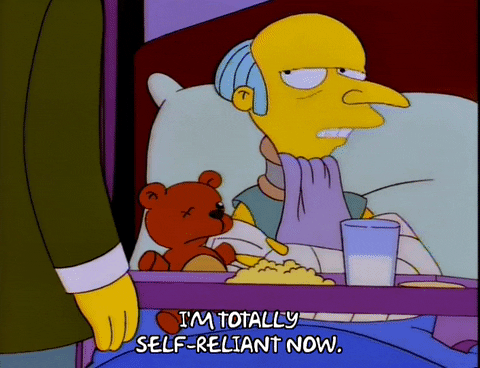 I think I'm the teddy bear in that situation!
I've noticed my attitude has changed over the years on some of these topics. And I pay close attention to the words my friends and acquaintances choose. For instance… when you invite a friend over or ask what (s)he did for the weekend, do they say "we" or "I?" Some people immediately refer to themselves as a couple. "We had friends over for dinner." "We built a garden." Others remain singular or separate. "Oh, I read a book. John/Jane went to the movies." I'm not a psychologist nor have I studied these things, but I'm curious what that says about a person's independence.
For as much as I claim to be independent, I almost always choose the "we," assuming the person knows I am sharing a life with someone else. If it's a complete stranger, sure, I'd probably just refer to myself as it would sound odd saying "we." My mindset is independent on some things but dependent on others. We've made an agreement to split everything 50/50 in our household / life. So making decisions is sometimes a lengthy process. If one person wants to spend more money, we have to work through that conversation together, or accept the other person chooses to pay more because it's more important to them. Given my other half has little interest/time in reading (he reads legal briefs all day at work), we tend to "go our separate ways" around 10pm. He watches TV in the living room for an hour, while I go to bed to read for an hour. Then he comes in when his show is over.
With friends, I am also very independent. I don't ask for anything other than friendship. Sometimes I'll complain a little bit and we end up talking through an issue, but I rarely pick up the phone and say "Hey, I need some advice, or I'm a bit down, can we do something?" I'm not saying this is the right or wrong way to be, by the way… it's just how I am. I keep things to myself. I have something in my head that pushes me to be independent, rather than reach out to other people for help. If it were urgent, I'm sure I would ask for the help. But it's not a natural reaction or notion for me. I try to do everything I can for myself, and then when I can't, I will turn to someone else. Inclusive of big things and little things. When I bought new cars in the past, I didn't ask for help until the very last moment. I did all the research, chose what I wanted and looked around. On each final trip, I asked my father to go with me for his input and then I closed. If I'm cooking, and I'm not sure what to do with a step in a recipe, I'll wing it. Sometimes I'll call my mom and get advice, but usually not. If we're cooking together, yes — definitely work together on it.
So as I think about who I am… I'm pretty independent. I know I used to be co-dependent in relationships, but that's a different story. I was young and immature. I'm much more open-minded these days. How about you? Do you define yourselves as dependent or independent? Not so much how you are in a relationship with your spouse, boyfriend or girlfriend, but generally in your approach with other people. Do you keep your distance, reach out for support or somewhere in between? There's no right or wrong answer. We're all shown a different way and then choose our own paths. Sometimes the answer is both– as it's important to lean different ways, given the situation at hand. But like the 80/20 rule, I'd say I'm probably 80% independent and 20% dependent across the board.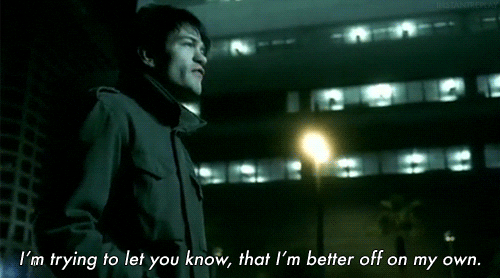 Cause it's scary inside my head! LOL
About Me & the "365 Daily Challenge"
I'm Jay and I live in NYC. By profession, I work in technology. By passion, I work in writing. I've always been a reader. And now I'm a daily blogger. I decided to start my own version of the "365 Daily Challenge" where since March 13, 2017, I've posted a characteristic either I currently embody or one I'd like to embody in the future. 365 days of reflection to discover who I am and what I want out of life.
The goal: Knowledge. Acceptance. Understanding. Optimization. Happiness. Help. For myself. For others. And if all else fails, humor. When I'm finished in one year, I hope to have more answers about the future and what I will do with the remainder of my life. All aspects to be considered. It's not just about a career, hobbies, residence, activities, efforts, et al. It's meant to be a comprehensive study and reflection from an ordinary man. Not a doctor. Not a therapist. Not a friend. Not an encyclopedia full of prior research. Just pure thought, a blogged journal with true honesty.
Join the fun and read a new post each day, or check out my book reviews, TV/Film reviews or favorite vacation spots. And feel free to like, rate, comment or take the poll for each post. Note: All written content is my original creation and copyrighted to me, but the graphics and images were linked from other sites and belong to them. Many thanks to their original creators.
This entry was posted in 365 - June 2017 Posts, 365 Day Challenge and tagged 365, 365 Daily Challenge, authority, free, freedom, independent, on my own, reliance.