Tolerant: showing willingness to allow the existence of opinions or behavior that one does not necessarily agree with
I do not like the word tolerant. It is clinical. Institutional. Incendiary. It annoys me to accept we need to have a word like tolerant in order to do what should just be the innate and natural thing we all want to do. To have to tell someone or teach someone to be tolerant [of differences] is just an unacceptable truth, as well as one of the areas of life that truly frustrates me. Not because I don't believe in it, but because there are people in this world who think they are so perfect that any difference is wrong — and that it has become our responsibility to have to educate them to be tolerant.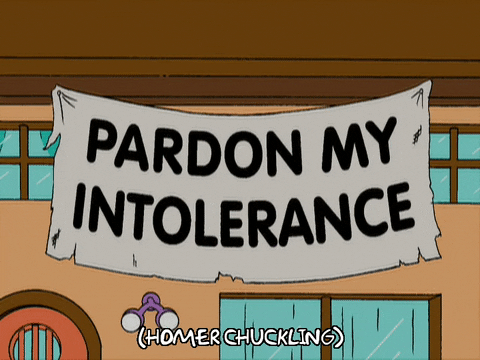 No, I'm not going to rant on about injustice or inequality. I'm simply making a small statement that while being tolerant is absolutely the right thing to do, it concerns me that we need a word for doing the right thing. I'm not an activist. I am not political. I don't push my beliefs and thoughts on other people. I just live and breathe each day in the way in which I feel is proper and fair. I'm sure you've previously noticed this approach of mine when I've posted about being non-judgmental or open-minded. But today, I felt the need to use the word tolerant, as that was the concept being thrown around last night at an event I attended.
A very good friend of mine invited me to the NYC Mayor's PRIDE month reception at Gracie Mansion last evening. My partner and I eagerly accepted the invitation and explored the wonderful grounds and buildings where our mayor lives. Both the mayor and his wife spoke about how amazing NYC is when it comes to being tolerant and accepting of people's differences. And then they invited a special guest to the stage: Laverne Cox. For those who don't know who Laverne is, you can find out more here. As a quick intro, she's a transgender pioneer who moved from Alabama to NYC where she was able to become who she was inside, as well as a star on the TV show "Orange is the New Black." She's also the first Black Transgender Woman to appear on the cover of TIME Magazine. Enough Said.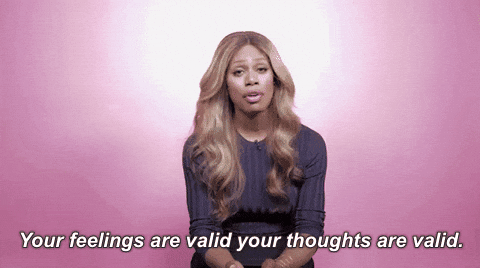 As I wandered around the party last night, then chatted with friends at dinner, and ultimately when I woke up this morning, this concept of being tolerant has been front and center on my mind. I am not a religious person, but I was raised Catholic and went to church for nearly twenty years. I have little desire (other than to correct wrongs) to get involved in heated political discussions or banter over what's right and what's wrong. To me, there's a simple fact when it comes to… ugh… hate saying it this way… being tolerant of others:
"Your life is none of my business. If you are not hurting me or someone else, you are free to do whatever you want."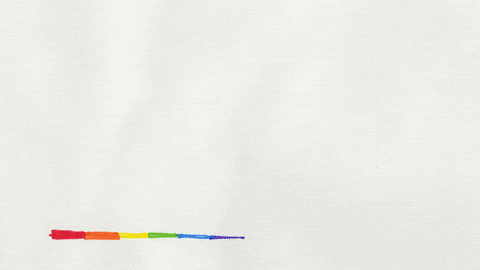 It's simple. It's direct. It's not about religion or hate. It simply means… embrace who you are, do what you want to do and don't harm others. For anyone to have the audacity to claim otherwise is selfish and uneducated. And to think you can tell someone else what is right or wrong makes no sense. None of us created the concept of life. None of us have the answers or explanations. None of us are inside someone else's head. We have absolutely no idea what makes another person who they are. Yes, we have science and history and analysis. I believe in all of it. But I also believe that there is something unique to each of us, and that tiny little thing is enough to tell me that I cannot judge another person when I am not that person. What's right for you is what's right for you.
We each have our life and own responsibilities and should focus on those things — not whether someone feels more like a man or a woman, or both… loves a man or a woman, or both… wants to change their gender… is more attracted to a certain look about someone else… feels more comfortable using a specific restroom… If I'm gonna use the bathroom… seriously… I'm going in there for ONE PURPOSE… to get it over and done with as quickly as possible… not to engage with anyone else while in there… I will wash my hands and leave… and then it's out of my mind. I don't care who else is in there with me. That's certainly not my first priority. And why would it be anyone else's?
I really am not ranting. I'm attempting to just be honest and funny. And I'm fairly certain 99% of the people reading this post, i.e. following me, you probably feel the same way. And if you don't, and I've offended you, I certainly didn't intend to and I accept any consequences. All I can say is that I tolerate your inability to be a more open-minded person and wish you well in your own journey. But for those of us who read this, believe this or preach this… being tolerant, that is, I'm glad to be part of your life.
And so… Happy PRIDE. Happy June. Happy Friday. Happy Everything… because we have one single life that we know of… and I'm not gonna spend it worrying about what other people think or do with their own life. I've got better things to do… like read and blog. And make a fool of myself in this 365 Daily Challenge — among other things! Unplanned RANT done. Back to reality. Ah…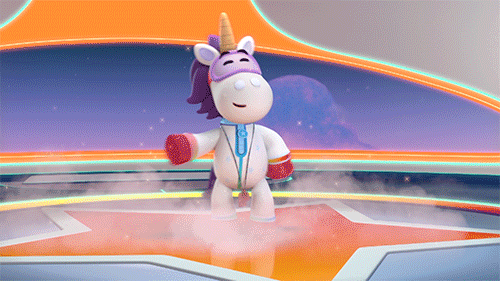 About Me & the "365 Daily Challenge"
I'm Jay and I live in NYC. By profession, I work in technology. By passion, I work in writing. I've always been a reader. And now I'm a daily blogger. I decided to start my own version of the "365 Daily Challenge" where since March 13, 2017, I've posted a characteristic either I currently embody or one I'd like to embody in the future. 365 days of reflection to discover who I am and what I want out of life.
The goal: Knowledge. Acceptance. Understanding. Optimization. Happiness. Help. For myself. For others. And if all else fails, humor. When I'm finished in one year, I hope to have more answers about the future and what I will do with the remainder of my life. All aspects to be considered. It's not just about a career, hobbies, residence, activities, efforts, et al. It's meant to be a comprehensive study and reflection from an ordinary man. Not a doctor. Not a therapist. Not a friend. Not an encyclopedia full of prior research. Just pure thought, a blogged journal with true honesty.
Join the fun and read a new post each day, or check out my book reviews, TV/Film reviews or favorite vacation spots. And feel free to like, rate, comment or take the poll for each post. Note: All written content is my original creation and copyrighted to me, but the graphics and images were linked from other sites and belong to them. Many thanks to their original creators.