Idle: without purpose or effect; pointless; avoiding work; lazy
As an advanced warning, today's post will be an exaggerated one to wake myself up. And it's not about a car engine or someone patiently waiting for someone to arrive. It's 100% about me, as I had a moment this morning where I realized I am absolutely, positively, certainly, and any other definitive word, being IDLE about something. You've probably read at least one post where I've talked about trying to figure out my next career, searching for a job or looking for an agent for the book I've written. And on the outskirts, I must seem pretty busy and prolific in all that I'm doing. Well… it seems I must confess that I've been lying to you, by way of lying to myself, by omission and tunnel vision, that is…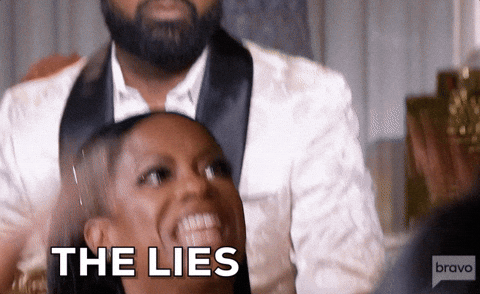 I claim to be smart. I pontificate about how focused I can be. I tell everyone how I'm determined to achieve my goals. Yeah, sure, that's all true. But I'm not practicing what I preach, and I am starting to realize it more and more as each 365 Daily Challenge post is released. A few pieces of background information to set the stage… I actually am an extremely hardworking individual. I have an incredible passion for what I want to do. I usually achieve more than feasible in any given period of time. My former career and frequent promotions serve as evidence. The project plans I've kept to achieve so many goals clearly speak for themselves. That I wrote my 400 page novel in less than 2 months supports these statements. And the 500 book reviews I've written in the last year certainly show my stamina. But you know what? Somehow I got off-track in the last few months… and I became idle.
And here's how I know why… for someone who claims to have needed a few months rest and re-focus so he could plan his future… for someone who wanted to make a giant leap into a new and different future… for someone who provides so many thoughts and advice to others in the 365 Daily Challenge, here are also some facts you deserve to know:
I am not consistently sending out my query letters to potential agents.

How will it get published if I don't do this?

I have not researched the Amazon self-publishing route.

How will I have a back-up plan if I don't find a traditional publisher?

I have not truly started the second book.

How will I have more works to be published without putting myself on a writing schedule?

I have not joined any writer's groups or developed stronger relationships with writers.

Who is going to push me and help provide guidance?

I haven't connected with publishers and online sites to get my name out there.

How will people know of me as more than just a blogger and book reviewer?

I spend at least 6 hours a day sitting on my ass, reading other people's posts and reviews on all the social media sites but don't have any sort of regular plan or approach.

If I'm so inconsistent, how will people trust me?
So… since I always put myself out there… it was important for me to say these things aloud — to recognize them and be fair and honest. It's all fixable. I strayed. I went off track. But if I want to pursue a different future, well then I better get off my ass and get back to what has made me so successful in the past. I'm wallowing in my self-pity and it ain't a pretty sight. No… this isn't a pity party… and I promise you, I don't need anyone to tell me "it's good you realized it now and can change it."
I need everyone to hold me accountable… to push me for content, to partner on changes for the future… and to ask to see some sort of a plan within the next 7 days. Because if I want something… or if you want something… how is doing the same thing every day hoping it achieves a different outcome anything other than the definition of insanity?
______________________
That's the line in my sand. This week I write my project plan. It's always made things more clear and organized in the past. And next Monday, I will start the second half of 2017 with my formal plan in place to achieve my goals in publishing, writing and reviewing.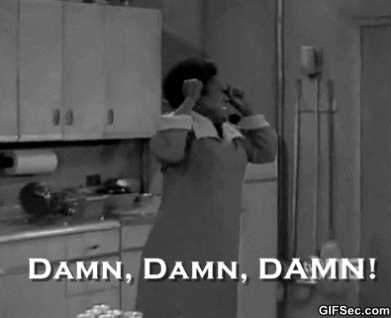 I will get back to being me!
About Me & the "365 Daily Challenge"
I'm Jay and I live in NYC. By profession, I work in technology. By passion, I work in writing. I've always been a reader. And now I'm a daily blogger. I decided to start my own version of the "365 Daily Challenge" where since March 13, 2017, I've posted a characteristic either I currently embody or one I'd like to embody in the future. 365 days of reflection to discover who I am and what I want out of life.
The goal: Knowledge. Acceptance. Understanding. Optimization. Happiness. Help. For myself. For others. And if all else fails, humor. When I'm finished in one year, I hope to have more answers about the future and what I will do with the remainder of my life. All aspects to be considered. It's not just about a career, hobbies, residence, activities, efforts, et al. It's meant to be a comprehensive study and reflection from an ordinary man. Not a doctor. Not a therapist. Not a friend. Not an encyclopedia full of prior research. Just pure thought, a blogged journal with true honesty.
Join the fun and read a new post each day, or check out my book reviews, TV/Film reviews or favorite vacation spots. And feel free to like, rate, comment or take the poll for each post. Note: All written content is my original creation and copyrighted to me, but the graphics and images were linked from other sites and belong to them. Many thanks to their original creators.