Day:
July 4, 2017
Thank you so much to Angelica @ TheBookCoverGirls for nominating me for this award. Angelica shares a book blogging site a friend. Go check out their cool 2017 reading challenge!
The Rules:
Share the link of the blogger who has shown love to you by nominating you.
Answer the questions.
In the spirit of sharing love and solidarity with our blogging family, nominate 8-13 people for the same award.
Ask them 3 questions.
---
Questions Asked of Me
What is the book that has made you cry the most? The one that completely broke your heart and made you spill all your tears?
The Book Thief by Markus Zusak. I adore Leisel and the book that passes through so many hands. The topic is a tough one, and you already know the outcome: Nazi Germany and The Holocaust. But it's handled so well and the characters will truly impact you.
If you could change places with a fictional character (from TV, book, movie etc.) would you? If so, which character and why? Keeping in mind that while you are in their world, they are in yours, living your life!
I would not change places… there are a few people I'd like to be for different reasons, but everyone has love and hate, happiness and pain. I wouldn't want to trade up or down, as you never know what might happen to you in someone else's place.
The world has turned into a zombie apocalypse and you are alone! You have the magical ability to bring a single fictional character to life to help you survive. Who would you bring to help you? Why them of all people?
I would bring Lisbeth Salander from The Millennium Series, as she seems to be capable of doing anything! I'm sure she'd save me from going crazy, protect me from all the bad things and provide some solid friendship. 
---
So…Who do I tag?
---
And what are the nominee's questions?
What is your most unique quality and how does it materialize itself in your blog?
Your favorite author comes to you for advice about his/her next book, hoping to decide on the best path. Which author, book series, character and plot would you recommend?
Which job in the government would you want and why?
About Me
I'm Jay and I live in NYC. By profession, I work in technology. By passion, I work in writing. Once you hit my site "ThisIsMyTruthNow" at https://thisismytruthnow.com, you can join the fun and see my blog and various site content. You'll find book reviews, published and in-progress fiction, TV/Film reviews, favorite vacation spots and my own version of the "365 Daily Challenge." Since March 13, 2017, I've posted a characteristic either I currently embody or one I'd like to embody in the future. 365 days of reflection to discover who I am and what I want out of life… see how you compare!
Earthy: resembling or suggestive of earth or soil
People have lived on the planet called Earth for millions of years. Billions if you count previous incarnations of plant and animal life. Many argue it was created during a cataclysmic explosion; others by the hands of a powerful god. No matter what you believe, it was one of the very first things to be discovered by humankind. Whether you slept on it as a baby, crawled on it as an infant, or played on it as a child, you must have fond memories of touching the soil, grass, waters and rocks that comprise what we call our land.
Our land. This land is our land. In America, those words are part of our our national canon of heritage songs. Many people attribute them the American Revolutionary War in the late 18th century, claiming our independence from another (won't say who… too many friends from there… and part of me wants to live there); however, the song was actually composed and published in the 1940s by folk singer Woody Guthrie. Today's 365 Daily Challenge honors our great founders and leaders as we celebrate Independence Day, our Fourth of July holiday. Rather than add another post about this great celebration, as so many of my friends and acquaintances are doing a fantastic job writing about it, I thought I'd take a different approach and cover something about our land… hence the word "earthy" as the challenge for today.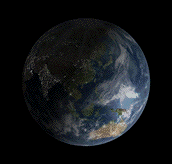 Have you ever taken a moment to simply think about the Earth's land? We've studied it in science courses, learning about the different layers, crusts and cores. We've memorized different aspects of geography from mountains to lakes and plains. We've prepared timelines for historical conquering of one country by another. Many of us have planted flowers, trees and vegetables in the dirt. We've swam in the oceans. We're turned its materials into abodes and clothing to keep warm.
Many of us have been privileged to purchase our own land. A small home in the suburbs. An apartment building in the city. A farm in the country. We gave someone else money and in exchange received the deed and title to a parcel of land that we could call our own. And each previous owner did the same thing. It all traces back to some king or queen, the Native Americans (or other country's original inhabitants)… somewhere, thousands of years ago, a person staked claim on part of the Earth and used it as a means for bartering and paying for materials and goods. But have you ever thought about who first owned this land?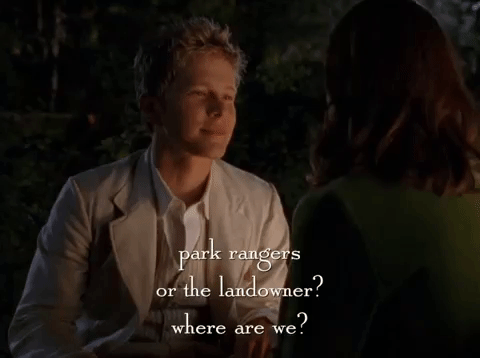 Along the way, it's become important for so many people to say they own a piece of land. To have something they can call their own. To be able to do whatever they want with it without someone else stopping them. It's a wonderful feeling to be able to stand on something you've worked hard for and to have those moments of pride and honor. If we were to trace it back as far as we can, who first owned it? When did the concept of individual parcel ownership become such a powerful aspect of life. The same house on Long Island where I grew up which sold for over $500K could be worth $100K in many other states. The value of money is the significant factor, but when you truly step away and think about it, it's land. It's just an earthy material, right?
Soil. Grass. Water. Rocks. While it makes tons of sense to me how this happened… and why it's more valuable in one place than another… it makes no sense to me when there is so much of it to go around, to share among the billions of people on the planet. And we don't always remember how important these little facts are. And so today, as we're celebrating Independence Day in America, or just a normal Tuesday in any other country, maybe we should all take a moment to feel earthy for a few moments…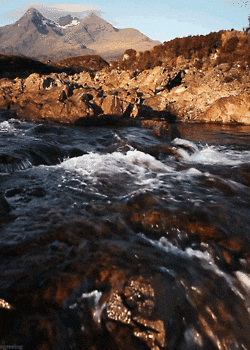 To pick up a handful of soil and remark at it's ability to turn itself into so many things
To touch something green — a plant, a shrub or a tree — and know it is the foundation of all of our food and air
To drink a glass of fresh and clean water, knowing that's not the case everywhere around us
To admire close up or from a distance some great mountain range or small stone and realize they provide us protection from the other elements
This post could have been on Earth Day. It could have been on New Year's Day. But I thought about it today. Earthy. Connected with our planet. Connected with our land. Ownership. Freedom. Power. All the struggles over the years to maintain it. Or seize it. Or protect it. And yet we don't always take proper care of it.
No, I'm not going all hippy or environmentally protective or focused… remember, these are 5 to 10 minute reads and thoughts… just a reminder what we already have in our lives and all that we want in the future. And that maybe we should take 5 minutes every day to connect with nature around us — to feel earthy… as it will help ground us among a sea of rocky pastures… and ultimately grow towards the future we hope to achieve.
RECOMMENDED BLOGGER
As part of the 365 Daily Challenge, on a go-forward basis, I am going to highlight a blogger at the end of each post. The blogger will be someone I've come to know well via WordPress and social media, who has a site everyone should take a look at. It will also be someone connected to the word of the day. Yesterday, I started with the post on Growing with Roda…
Today's blogger to know is Nel @ Reactionary Tales. Nel has become a friend both on WordPress and daily texting, covering what's going on in each other's lives, advice for sullen days, happy moments on fun days… I'm grateful to have a new friend. Nel is connected with the word "earthy" for a few reasons. In the link with her name above, you will read a post about how she saved a few baby birds from nets which would have undoubtedly wounded them so they could no longer fly, becoming easy prey for other animals. She has a regular post on different animals that are in danger. And she provides wonderful ideas and content about all the things in nature around her. She's someone to check out and follow just to find that way each day to connect with the positive around us. Go see what I mean!
About Me & the "365 Daily Challenge"
I'm Jay and I live in NYC. By profession, I work in technology. By passion, I work in writing. I've always been a reader. And now I'm a daily blogger. I decided to start my own version of the "365 Daily Challenge" where since March 13, 2017, I've posted a characteristic either I currently embody or one I'd like to embody in the future. 365 days of reflection to discover who I am and what I want out of life.
The goal: Knowledge. Acceptance. Understanding. Optimization. Happiness. Help. For myself. For others. And if all else fails, humor. When I'm finished in one year, I hope to have more answers about the future and what I will do with the remainder of my life. All aspects to be considered. It's not just about a career, hobbies, residence, activities, efforts, et al. It's meant to be a comprehensive study and reflection from an ordinary man. Not a doctor. Not a therapist. Not a friend. Not an encyclopedia full of prior research. Just pure thought, a blogged journal with true honesty.
Join the fun and read a new post each day, or check out my book reviews, TV/Film reviews or favorite vacation spots. And feel free to like, rate, comment or take the poll for each post. Note: All written content is my original creation and copyrighted to me, but the graphics and images were linked from other sites and belong to them. Many thanks to their original creators.