Fervent: having or displaying a passionate intensity
Life is full of experiences, both positive and negative. Your perspective may interpret one action or encounter as a good thing while another feels it is bad. Within these constructs, there is a feeling of extreme intensity which we commonly refer to as passion. Passion can be a physical romantic and lustful experience, but it can also be a platonic desire and enjoyment. Although I could probably blog about a few passionate experiences that would make one or the both of us blush, that won't be happening in this specific post. Today's all about the passionate and ardent intensity we feel over things that make us happy in a non-romantic or non-sexual way; our word is fervent.
Yesterday was a celebration where many people had a fervent response to everything associated with America's Independence Day. I was certainly happy and humble over all that we've achieved in this great country, as I choose to focus on the positive things on such a special day. We had friends over for our own version of a NYC Terrace BBQ rather than go out to any public event. And since I'm not supposed to have a gas or coal BBQ on in my outdoor space (electric might be OK, but who wants that?)… we made some traditional picnic salads and pulled pork sandwiches with a zesty BBQ sauce. I cooked it for about 6 hours in a giant orange Le Creuset pot on Monday evening, so we had little to do yesterday except have a few drinks, kick back and relax with our friends.
By sunset, we all went up to the rooftop to watch the fireworks on the East River, as we have an amazing view, given the apartment is on the East Side between 1st Avenue and the East River. We all watched for a few minutes, but about halfway through, I went back to the apartment to check on Ryder. I know he isn't always thrilled with loud noises, so I wanted to ensure he was OK. And he was… but right before I left, I took a 35-second video of the lit up sky and posted it to Facebook and Instagram. I'd insert it here, but I'm too cheap to upgrade my site, so I can't upload videos. Perhaps the link below to my Instagram account will work, and you can see the NYC East River Fireworks. If not, you should be able to see it from my main page on the right menu bar or go see me in Instagram.
Watching them from the rooftop and then again from my own terrace, I felt fervent. Fervent about everything positive around me from my life at home to my writing to my blogging to my extended family to my hopes and my dreams. And I wanted to spread that feeling all around… to everyone who feels a bit down or disillusioned. I've been there before. I was there last week for a few days, as you might have seen in a few posts with a bit of a darker or sadder tone. After one of them, a friend picked up the phone and surprise-called me to not only check in with me but to ask how she could help. It meant a lot that someone cared enough to take action. And she reminded me that having passion for what you do throughout the day is important.
My passion, the fervent and ardent kind, has always been a tad fleeting. I love many things. I enjoy many things. I can become focused and obsessed with many things. But I don't know whether I truly have an over-arching fervent passion in my life. Well… let me re-state that… I do have a few of them, but I'm not sure I have really pinpointed how it all fits together. And that may be why I haven't figured out exactly what my next job and career-focus will be. But if I were to break down the top 5 things I have passion over, it would include:
Reading
Writing
Genealogy
Organizing
Motivating, Inspiring & Mentoring Others
And as I develop my plan and focus on writing the outline for my next novel, "Father Figure," over the next few weeks, I am excited to watch this fervency explode like the fireworks in my earlier video. Push me. Remind me. Inspire me. That's what I need from all my friends and family, and that's what I hope for from all of you, too. But I want to turn the tables a little here, too… and remind you not to forget the underlying importance of being fervent in different parts of your life.
Maybe that's how I can fulfill the last bullet I mentioned above. Do you need a push? Do you need a reminder? Do you need some inspiration? What's working in your life right now? What isn't working? How can I help? Is there a 365 Daily Challenge topic you'd like me to explore? Do you need someone to just share a separate online chat with? What's your motivation like these days? What are your top five passions?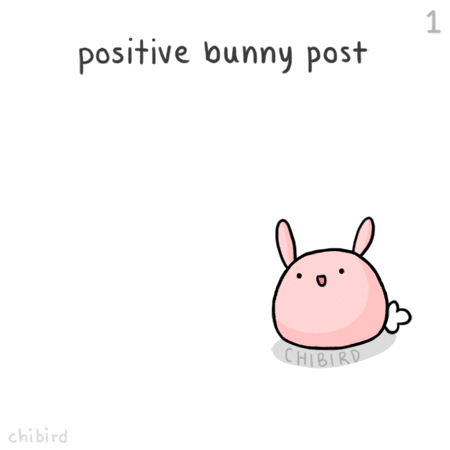 RECOMMENDED BLOGGER
Today's 365 Daily Challenge recommended blogger to know is Jo-Ann @ InspirationPie. I've chosen Jo-Ann for today's word because of the passion she shows in her posts each day, whether it's over books she loves, writing, moving forward or the daily walks she takes. Between the beautiful scenery she posts or the love she has for writing, you'll always find something captivating on her blog. We're helping push one another to write more and find our voices… so you can all read our work in the future.
About Me & the "365 Daily Challenge"
I'm Jay and I live in NYC. By profession, I work in technology. By passion, I work in writing. I've always been a reader. And now I'm a daily blogger. I decided to start my own version of the "365 Daily Challenge" where since March 13, 2017, I've posted a characteristic either I currently embody or one I'd like to embody in the future. 365 days of reflection to discover who I am and what I want out of life.
The goal: Knowledge. Acceptance. Understanding. Optimization. Happiness. Help. For myself. For others. And if all else fails, humor. When I'm finished in one year, I hope to have more answers about the future and what I will do with the remainder of my life. All aspects to be considered. It's not just about a career, hobbies, residence, activities, efforts, et al. It's meant to be a comprehensive study and reflection from an ordinary man. Not a doctor. Not a therapist. Not a friend. Not an encyclopedia full of prior research. Just pure thought, a blogged journal with true honesty.
Join the fun and read a new post each day, or check out my book reviews, TV/Film reviews or favorite vacation spots. And feel free to like, rate, comment or take the poll for each post. Note: All written content is my original creation and copyrighted to me, but the graphics and images were linked from other sites and belong to them. Many thanks to their original creators.