I cannot believe it's been an entire week since I announced the winner in the poll for fans, friends and followers to choose the second novel that I begin writing. But it's here and there's no denying reality. I'm proud to announce that it's also time for the first weekly status update where I will share any progress I've made in the last week.
Based on the votes, you've chosen Father Figure as my next novel. I've created a small logo that I will tag on all the updates and posts so you know when the blog is about the novel. Both the title and the graphics are definitely subject to change as I expand and write each chapter. I also plan to create a separate website and let everyone know where to find the pages and updates once we're further along in this planning phase.
Summary of Father Figure
A young girl's quest to find her father, unaware of all the circumstances she's placed herself in due to the choices both her mother made 18 years ago and the young girl has made on her own in the present. How well do you really know your parents? And do they truly understand you?

A mystery and contemporary fiction novel set in two time periods with two primary characters:

1998 – Molly Graeme, about to turn 18, attends college, leaving behind a mother with whom she had a difficult relationship. While Molly has a boyfriend, she's secretly attracted to an older professor, Dr. Jonah West. She begins an affair with him and realizes she must come clean to her boyfriend. After she tells the boyfriend, they have a huge fight and she leaves to find Jonah who she thinks can comfort her. Along the path, she's attacked by a stranger and her life is never the same again. Molly makes a few choices which will later have disastrous consequences.

2018 – Molly, going by Amalia and living somewhere new, sends her daughter, Brianna, away to college. Just like her mother, Brianna begins dating one of her professors, probably looking for a father figure, as she's never met her real father. Brianna has always accepted her mother's story that her father was a military man Amalia had a one-night stand with and later found herself pregnant with no way to find him. When Brianna uncovers her mother's old journal, she learns a shocking secret that her mother doesn't know who the father is because it could have been more than 1 man. As Brianna searches for clues to find her father, she stumbles upon a few facts which could completely change her future. But when the stranger who attacked her mother re-surfaces, not even Molly knows if she can protect her daughter anymore.
Status:  Friday, July 7, 2017 – Week #1 
I drafted a timeline of events for both Molly and Brianna, noting where each woman lived, key events that happen along the path and how there two situations will intersect at different points in the present.

I prepared a chapter by chapter rough outline with the 3 or 4 key things that I expect to happen in each chapter.

Decided to alternate chapters so that the odd chapters will be focused on Molly in 1998/1999 and the even chapters will be focused on Brianna in 2018. Molly will appear in the 2018 chapters from time to time, but the perspective will likely always be on Brianna.

Created list of primary supporting characters with names, ages and roles.
Next Steps: Plan for Week #2
Characters will be the focus for next week. I want to write a detailed biography on each of the primary and main supporting characters, flushing out their rough backgrounds, goals, personality flaws, voices and styles.

The narrator's voice is also critical at this early stage. It will be third-person omniscient, as I'm jumping across two periods with two (2) primary characters; as a result, first-person won't work in this situation. I'm touching on some difficult topics, and while I want the voice to have humor, it cannot be purely funny especially given the 3 climactic scenes I envision occurring. I might need to play with this for a few weeks until I decide how to balance each of the themes and plots.
What's on the author's mind?
When I listed the 6 or 8 ideas I had for the novels in the poll I opened to everyone, I had a couple of favorites. While this was in the top 3, it was not my primary pick; however, it was what had the most votes and I always follow through on what I say I am doing. I felt passionate about it, but I wasn't certain what the message was going to be at the end of the book. For example, was it the quest of the mother to accept her past, was it the daughter's search to find her father, or was it the bond between mother and daughter growing and shrinking? It could be any combination of these items, but I also needed to know why this was an important story. I had a few inklings, but nothing set in stone.

I sat this week at my dining room table office desk and just began writing the timelines. Little fireworks of ideas blossomed in my mind and I saw the connection between the parallel lives of mother and daughter. I knew this wasn't about a girl needing to find a father. It's about the relationship between parents and children. And that helped me define the major chunks of the plot, the moments I needed to deliver to readers to feel a connection in their own lives even when there seemed to be little in common with either Brianna or Molly. And it took off…

So I can happily say that my passion is quite high… probably almost as much as I felt when writing the first novel. This is a strong story. And I will have a few social issues that are going to be both hard to write and hard to read. But I think I can do it in the most appropriate way possible. So I am mad excited and thrilled to start writing in August. July is flushing out the details and the story's vibe… I'm super excited you'll be joining me on this journey. Thank you, Friends.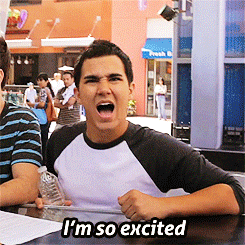 Open Questions / Thoughts
I have two thoughts on the ending. One has the novel actually coming to a clean close with all the secrets revealed and the issues coming out; however, I thought of a very interesting plot point and cliffhanger to end the novel on, thus turning it into a two-book series with a sequel that takes everything an entire step forward. What do you think? Prefer single books or a two-book series?

The novel is going to have several different cultural components, including explorations into romance, sexuality and mystery. I'm not sure how much I want to play up each of these, but I want the book to appeal across the board. I feel strongly about certain parts of each character which seem to sync with the story I want to tell. How do you feel about crossing genres?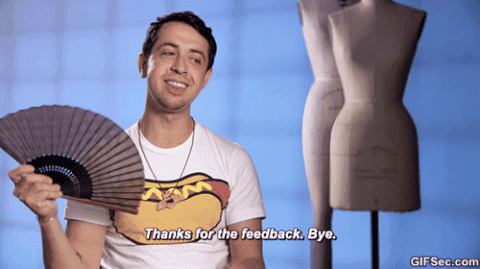 About Me
I am a writer. I am currently searching for an agent and looking at independent publishing options for my first book, Watching a Glass Shatter. To see more, please check out the website for this novel where you will find the first 3 chapters, character bios and sample quotes.
I am writing my second novel, Father Figure, with plans to finish it in December, 2017. As part of the process to engage with my fans and followers, I am publishing a weekly status on the progress of this second book. For a description of this book, check out the post where my friends and followers voted for this book as my second novel.
Beyond these two books, I have a number of short stories, poems and other novels in various shapes and forms. I also read A LOT. First the book review goes on Goodreads, and then I send it on over to my WordPress blog at https://thisismytruthnow.com, where you'll also find TV & Film reviews, Tags, Awards, Age/Genre/Book Reads and Author Spotlights, as well as the revealing and introspective 365 Daily Challenge.
You can also access my social media profiles to get the details on the who/what/when/where and my pictures. Leave a comment and let me know what you think. Vote in the poll and ratings. Thanks for stopping by. Note: All written content is my original creation and copyrighted to me, but the graphics and images were linked from other sites and belong to them. Many thanks to their original creators.