Many thanks to Roda @ GrowingSelf for nominating me for this award. I've been nominated before, but these are new questions, so I must do it all over again. And I'd do anything Roda asked, as she is a wonderful, amazing and brilliant friend who deserved tremendous recognition. So please go visit her site if you haven't seen it!!!
What is the Sunshine Blogger Award?
The Sunshine Blogger Award is given to those who are creative, positive and inspiring, while spreading sunshine to the blogging community.
How Does It Work:
Thank the person(s) who nominated you in a blog post and link back to their blog
 Answer the 11 questions sent by the person who nominated you
 Nominate 11 new blogs to receive the award and write them 11 new questions
List the rules and display the Sunshine Blogger Award logo on your post and/or on your blog
Questions from Roda to Me:
Use one word to describe yourself.

Introspective, as I am always trying to figure out how to learn more about myself.

What is your favorite season? Why?

Autumn. The temperature. The holidays. The colors. The smells. The sounds. The leaves. 

Are you a city mouse or a country mouse?

I live in the city. But I think I'd like to move to the country now.

What is your superpower?

I can always find something to write about, searching for ways to hopefully inspire and captivate friends with my creative, words and imagination.

Why do you write?

There is so much going on in my head that I can't stop the characters, the plots and the ideas from literally popping out. I could be walking across the street and an entire novel will unveil itself in those two minutes. I think I might have a few people trapped up there, and if I don't let them out, they will torture me. Which means I then in turn torture all of you. So, when you think about it, it's a good thing I'm writing. Right?

What is your favorite book? (Jay and Nel – just one!)

I was called out in this question as 1 of the 2 problem children, so I best be on good behavior: Lately… And Then There Were None by Agatha Christie.

What brings you JOY?

People finding their happiness and inspiration. Learning to love yourself and treating others properly.

What is your favorite fruit?

Is an avocado fruit? I thought if it had a giant seed or nut, it had to be. If it's not, then maybe bananas. Love the flavor. Poor Nel is having a heart attack on me right now.

Who is your role model? Why?

I actually don't have one single person. I admire traits and actions in the people I consider close friends. They inspire me.

If you could visit any place in the world, where would you go?

Cotswolds in England… I want to live there. It's the best place on Earth.

What do you love most about YOU?

That I'm learning to appreciate my voice and perspective on life, and it actually might be something valuable to other people. I used to think I had no special talents. Now I feel like maybe I'm supposed to put all these communication skills and creativity to good use for others.
Since I've been nominated for this a few times before, I'm not going to nominate anyone specifically, as I've doing a new feature on my 365 Daily Challenge where each day, I pick a fellow blogger who inspires me with sunshine… and Roda was the first one! so that's where to find my nominations… and I've got the next 11 people picked out already… so watch out, Friends! Jay's coming to get you…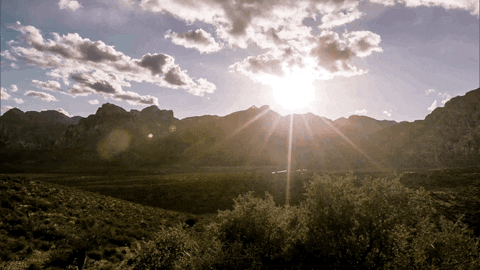 About Me
I'm Jay and I live in NYC. By profession, I work in technology. By passion, I work in writing. I've always been a reader. And now I'm a daily blogger. I decided to start my own version of the "365 Daily Challenge" where since March 13, 2017, I've posted a characteristic either I currently embody or one I'd like to embody in the future. 365 days of reflection to discover who I am and what I want out of life.
The goal: Knowledge. Acceptance. Understanding. Optimization. Happiness. Help. For myself. For others. And if all else fails, humor. When I'm finished in one year, I hope to have more answers about the future and what I will do with the remainder of my life. All aspects to be considered. It's not just about a career, hobbies, residence, activities, efforts, et al. It's meant to be a comprehensive study and reflection from an ordinary man. Not a doctor. Not a therapist. Not a friend. Not an encyclopedia full of prior research. Just pure thought, a blogged journal with true honesty.
Join the fun and read a new post each day, or check out my book reviews, TV/Film reviews or favorite vacation spots. And feel free to like, rate, comment or take the poll for each post. Note: All written content is my original creation and copyrighted to me, but the graphics and images were linked from other sites and belong to them. Many thanks to their original creators.