Learned: connected or involved with the pursuit of knowledge; erudite, scholarly
I've spent my last twenty-four hours pondering the various ways in which people learn new things, subjects or topics. As a child, it's relatively easy to find methods for learning, particularly because in most cultures you are either being schooled at home or attending public or private school. Though it certainly varies from country to country, children and young adults generally attend grammar and secondary schools until they are 18; often, it's followed by anywhere from 2 to 8 years of undergraduate colleges and graduate universities. Sometimes you take a break, re-enroll or return for additional degrees and certifications throughout your life. Ultimately, your education is generally formulated during those first 25 years of your life before you are more than likely forced to focus on a career and/or earning money to support yourself and/or a family.
In those first 25 years, a majority of the learning process or time is directed by a teacher or professor who has done the research, or been told by the school district, department chair or board of directors what methods to use and which books to read. My point, though it can be interpreted in many different ways, is that someone else "above/before" you is driving the education you are receiving. You might have selected the school, teacher, course, or some independent study components within the overall program, but you aren't doing a majority of the planning and decision-making on how the entire learning experience will play out. Yes, you certainly pick a lot of the things you focus on within that course or degree, but you rarely can make up a majority of the requirements for your own education. While that seems like an obvious statement, I felt the need to establish it as a baseline understanding before I chat a little bit about what's going on in my head these days… It's easy to rely on someone else to set the boundaries or parameters of your learning experience. And when you let them, you are able to focus on the actual reading, research and experimenting to gain the knowledge in preparation for your future. But what happens when you're done with your formal education and you still want to learn. What are your options? A few ideas:
Read books, journals and magazines
Find a seminar or course
Research via the Internet
Talk to people in that field
All are good options, but they require you as the individual to drive that piece of your education. If you want to learn pottery, you have to find and take a course, choose what books you want to read, travel the world to look at different artistry elements… you are left with an endless supply of information, but not always certain on how to proceed with so much at your fingertips and so little in a comprehensive overview. No longer do you have a documented itinerary or list of requirements that directs you towards gaining the knowledge you need. And for many people, that can be overwhelming. As I look at the things I'd like to accomplish in my future, I find myself thinking about who will help guide me through all the vast and open paths. While I'm confident I can navigate a big piece of the puzzle, am I really qualified or prepared to figure this out on my own?
The answer, at least for me or in my opinion, is NO. Or at least it isn't specifically right now. Let's take the option I'm considering for self-publishing my novel. While I continue to draft and send queries to literary agents, we all know it's a big piece of luck and chance that will bolster my success, no matter how talented I am. And so I am excited about looking at all the options out there for self-publishing as an alternative. As I began writing my project plan over the last week, I found myself having to research topics on the Internet, talk to other writers and bloggers, look for already written summaries, etc. And it dawned on me, while there may be a class or video blog out there to help, it's still 100% up to me to figure this out. There's no advisor, professor, parent, boss, chairperson… whatever the appropriate person is for the field I'm looking at… and in reality, I actually first need to figure out what my educational plan is going to be before I just randomly go research it.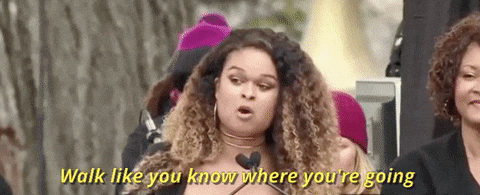 So… to bring some perspective back here… this post isn't me saying "anyone have thought on self-publishing?" as I have already begun to prepare my own comprehensive plan on how to go about doing this, given all the materials at my disposal. But this post is saying… how does the rest of the world handle this? And doesn't it seem silly that we spend so much of our early years "planning and learning," only to find ourselves truly needing to be in a place of constant learning and growing without the right tools? Isn't that one of the major points of life in any religion, culture or calling? To educate one's self so that you can be a productive member of society and enhance the world for our future. But how do we do that if we end our formal learning process by 20 to 25 and leave it up to everyone to individually find time in our busy schedules to keep the momentum growing without these processes and tools.
In a way, it's almost like suggesting we should have a "Life Skills" course that is taught by people who focus on these things day in and day out. Now that's a job I think I would be tremendously strong at! I spend so much of my time thinking about all aspects of life, how to be a better person, how to be open-minded and fair… it seems like that we all would benefit from a regular educational experience about how to grow as people, move the world forward and become more highly intelligent beings. Many of us do this already… often inconsistently… usually on our own. But what if there were learning facilities with people (almost like the concept of a life coach) focused on helping make this a prominent component of everyone's life. Forget about whether it's required or optional. Start with just having something that actually offers the ability to connect and talk with other people about these things in a regular forum.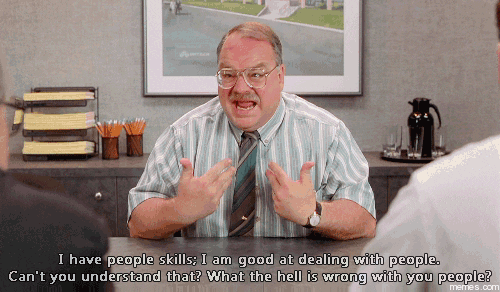 It's along the same path as teaching life skills courses during the early years to help people have a 360 view of what the world has to offer and what we should be doing as human beings. It's something I try to push myself to think about every day when I write the 365 Daily Challenge post. It was suggested I turn these into a book at one point, and I'm seriously wondering whether this is something that needs to be more of a focus in my life. It shouldn't be 3 minutes of someone's thoughts whenever they have time. I feel like maybe this should be part of a Life Skills & Learning Platform that becomes part of our post-degree or post-school educational experiences. Inclusive across the board on gardening, cooking, problem solving, genealogy, overview of sports, religion, cultures, blogging, buying a house, having a child, volunteering, car maintenance, travel planning, meditating, accepting failure, etc.
All these things have books, seminars, blogs, videos… but it's so decentralized. No one-stop shop or place to truly have a place to turn in life to keep on that continuous educational wheel. Am I crazy? Am I just ignorant of something existing already out there? Or are there other people like me who realize we're not placing enough importance on these things in our own life at the right frequency, and we really need to make this change? I'd love to hear what others think of this topic and how you handle it in your own life. Let's make this one a big share everyone…
RECOMMENDED BLOGGER
Today's 365 Daily Challenge recommended blogger to know is Valerie @ Valerie's Musings. Valerie and I have been chatting for about 3 months. We first bonded over our love of cozy mystery fiction, sharing different authors and book series with one another. And when we read the same ones, we have so much fun chatting about the characters, settings and plots. We moved on to other genres and will be doing a buddy read later this month of "The Bear and the Nightingale." But once we started chatting about general life musings between my 365 Daily Challenge posts and her focus on making positive changes in her life, we bonded over lots of great ideas and thoughts for the future. She is a very smart, friendly and open-minded woman who deserves great things in life. I look forward to her feedback and comments each week. And for those reasons, Valerie should be on your watch list, too. Go check out her site from the link above and poke around the site. Make the most out of her musings!
About Me & the "365 Daily Challenge"
I'm Jay and I live in NYC. By profession, I work in technology. By passion, I work in writing. I've always been a reader. And now I'm a daily blogger. I decided to start my own version of the "365 Daily Challenge" where since March 13, 2017, I've posted a characteristic either I currently embody or one I'd like to embody in the future. 365 days of reflection to discover who I am and what I want out of life.
The goal: Knowledge. Acceptance. Understanding. Optimization. Happiness. Help. For myself. For others. And if all else fails, humor. When I'm finished in one year, I hope to have more answers about the future and what I will do with the remainder of my life. All aspects to be considered. It's not just about a career, hobbies, residence, activities, efforts, et al. It's meant to be a comprehensive study and reflection from an ordinary man. Not a doctor. Not a therapist. Not a friend. Not an encyclopedia full of prior research. Just pure thought, a blogged journal with true honesty.
Join the fun and read a new post each day, or check out my book reviews, TV/Film reviews or favorite vacation spots. And feel free to like, rate, comment or take the poll for each post. Note: All written content is my original creation and copyrighted to me, but the graphics and images were linked from other sites and belong to them. Many thanks to their original creators.