Hello, Friends! After some extensive thought and research, I've decided to make some changes to how I've been integrating social media with my WordPress blogs. I started with Facebook this week as I am planning to share my site "ThisIsMyTruthNow" with my friends and former colleagues via a social media share blast in the coming days. But before I could do that, I wanted to ensure I had the look and feel for my personal brand.
When I stepped back, I realized my personal branding wasn't where I wanted nor needed it to be. I might be a blogger and a book reviewer, but I'm also a writer and author. I need to have both brands active and reachable for my friends, fans, followers and target audience. So… I created two new Facebook pages to represent each these two aspects of my brand and online presence. A short summary…
Personal Facebook Page
For friends and family who want to see what's going on in my life and share what's happening with them. Feel free to follow or connect on here with me. I'm happy to share with all!
My Author Facebook Page
For anyone to follow to see all the latest news on my journey with "Watching a Glass Shatter" and "Father Figure." I'll share links and posts from my WordPress sites to have options across multiple platforms. I've linked them together so it's less manual work for me with re-posting and sharing.
This Is My Truth Now Facebook Page
For anyone to follow to see all the latest content from my WordPress ThisIsMyTruthNow blog. It will have all the book reviews, tags, author spotlights, age/genre book suggestions, and the 365 Daily Challenge.
Open Feedback: How does everyone else handle multiple personal brands or images? I'd love to share ideas and see what other sites you have available. Making this change on Facebook allows me to have a different look-and-feel in the coming weeks, as well as let people opt in or out of each aspect of my blog. Perhaps you like the book reviews but not my writing. Or maybe you want to read my novels but not my 365 Daily Challenge! I want to make it as easy as possible.
Please feel free to follow, comment and share on those pages or on this post. I may "own" these blogs, but it's a forum for all of us to shepherd our futures to where we want them to go… and we're in this journey together.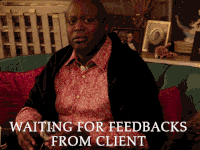 (Friends in this case, but still appropriate)
About Me & the "365 Daily Challenge"
I'm Jay and I live in NYC. By profession, I work in technology. By passion, I work in writing. I've always been a reader. And now I'm a daily blogger. I decided to start my own version of the "365 Daily Challenge" where since March 13, 2017, I've posted a characteristic either I currently embody or one I'd like to embody in the future. 365 days of reflection to discover who I am and what I want out of life.
The goal: Knowledge. Acceptance. Understanding. Optimization. Happiness. Help. For myself. For others. And if all else fails, humor. When I'm finished in one year, I hope to have more answers about the future and what I will do with the remainder of my life. All aspects to be considered. It's not just about a career, hobbies, residence, activities, efforts, et al. It's meant to be a comprehensive study and reflection from an ordinary man. Not a doctor. Not a therapist. Not a friend. Not an encyclopedia full of prior research. Just pure thought, a blogged journal with true honesty.
Join the fun and read a new post each day, or check out my book reviews, TV/Film reviews or favorite vacation spots. And feel free to like, rate, comment or take the poll for each post. Note: All written content is my original creation and copyrighted to me, but the graphics and images were linked from other sites and belong to them. Many thanks to their original creators.