Talented: having a natural aptitude or skill for something
So… it's Friday afternoon and I am writing up the post for Saturday's (tomorrow) 365 Daily Challenge. I also wrote Sunday's post. I am a very talented individual… well… actually, I just happen to be devoting a solid 6 hours tomorrow to writing "Father Figure's" outline and I have at least 6 hours of NYC Terrace gardening work to focus on for Sunday. While this challenge is supposed to push me to write daily, the fact that I'm blocking out time to write should be A-OK for pre-planning my post this weekend. That's why the word is TALENTED, since I can think out of the box and be in many places at the same time… But also, as I watched an older season last night of "Great British Baking Show," someone reminded me of something very important: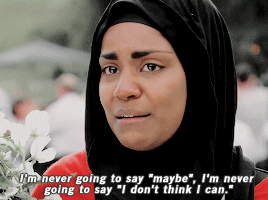 Because I'm talented, and I know I can do it.
Perhaps another reason I chose this word might be that I was online shopping for bathing suits this afternoon while eating lunch, looking for something to wear to the beach when I rent a house for a long weekend with friends on Fire Island in August. Though I hate the sun, it's a good short weekend getaway. The two suits I have from the last few years don't fit that well anymore (the gym's paying off!), and I want something new that will make me feel good about myself. I stumbled across a pair of trunks that immediately made me think of one of my favorite movies.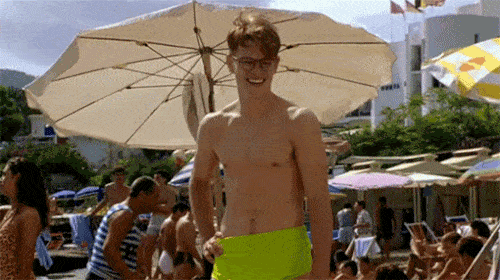 In all sincerity, given the way I've let my hair grow out so far this year, the nervous jiggle Mr. Damon has above, the glasses I wear from time to time, and the shape of his body, that could seriously be me! All I need to do is buy that neon greenish-yellow bathing suit (a color I have NEVER worn), and I can re-create that scene — except I don't smile, and I don't think I'm as handsome as he is, so that goes out the window — but I do love the movie "The Talented Mr. Ripley," and as much as I adore Matt, I much prefer Jude Law. If you have not seen this movie, please rent it this weekend. Invite me over. We can watch together. It'll be a total awesome weekend. Good thing as my silliness is kicking in and the posts may not make sense much longer.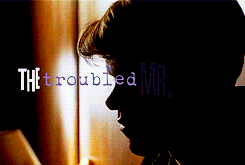 Talented. That's today's word. We are all talented in some way, shape or form. We often fail to recognize it for a few reasons:
Shy and humble
Don't think we are the best
Believe we are not good enough
Difficulty in finding the positive things
Reticent to say something for fear of what others think
Today, you need to push all those sentiments out of your head, as well as any others you've come up with, and take a few minutes to acknowledge your talents and skills. I'm being quite serious; you're getting homework this weekend, and consider me the instructor. I'm going to share five reasons why I am a talented individual and I want everyone to reply with their five reasons . If you're feeling brave, re-post your response on your own site with those five reasons: share it with the world!
I am a solid organizer. I can plan a move, vacation or project with such adept cultivation, I'm often admired for the speed and accuracy of completing things under budget, within scope and on schedule.
I am a really good bowler, though I rarely get to do it anymore. I had an average of over 200 in several of the leagues I bowled in earlier this century (ha!) and would frequently bring our team into the championships in the very end.
I am highly creative when it comes to building character profiles, story lines and background settings. I know when to provide details and when to leave it to the reader's imagination.
I am a good cook and baker. I rarely follow recipes and can determine how to make my own version of something, bringing new flavors to the table all the time.
I am a very genuine person who attempts to always share my experiences with others in the hopes I can benefit them in some small way such that things grow more positive for them.
We don't spend nearly enough time accepting these wins and empowering ourselves to grow stronger and brighter with each passing day. It doesn't matter if we're not the best at it. Or if we know someone else who thinks that we're not that good at it. Or even if you can't compete with people who are professionals at that skill or task.
Forget everyone else. Focus on yourself. What makes you proud of yourself? What are you good at? Where do your talents exist? Share them with us and then find a way to celebrate them this weekend. You owe it to yourself to own up to the things you're good at and to watch this amazing movie. And if you don't know what those talents are, go ask someone you trust. I'm confident there's more than you even realized.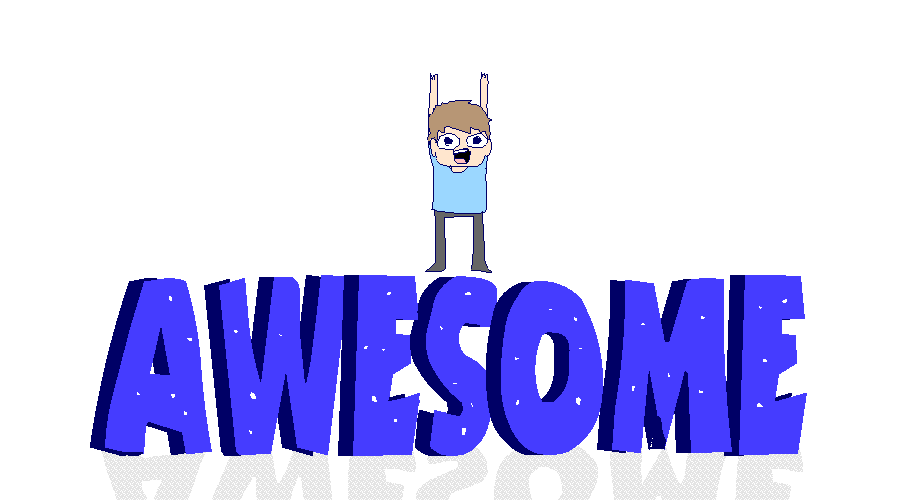 RECOMMENDED BLOGGER
Today's 365 Daily Challenge recommended blogger to know is Bentley @ BookBastion because he is talented and deserves even more recognition. Bentley, or as I call him — B3, and I connected about 4 to 5 months ago when we first began blogging. Since the beginning, he's been a very kind and generous friend who comments and provides feedback on many of my posts. We expanded our connections to Twitter and Goodreads, where he is an avid reader and has a good following among book bloggers and other readers. He's got a very strong voice and is not afraid to tell everyone how he feels or what he thinks about a book or the way people behave on social media, but he's always fair, respectful and open-minded. I love when he posts lengthy discussions on the best way to draft a book review, provides constructive criticism to others or shares negative feedback about a topic or post. He's also a really friendly guy who's got tons of wonderful things going on in his life. The look-and-feel of his site is really strong, drawing you in with great photos and perfect shapes and angles to highlight the books he's reviewing. Take a walk on over this weekend and learn more about him.
About Me & the "365 Daily Challenge"
I'm Jay and I live in NYC. By profession, I work in technology. By passion, I work in writing. I've always been a reader. And now I'm a daily blogger. I decided to start my own version of the "365 Daily Challenge" where since March 13, 2017, I've posted a characteristic either I currently embody or one I'd like to embody in the future. 365 days of reflection to discover who I am and what I want out of life.
The goal: Knowledge. Acceptance. Understanding. Optimization. Happiness. Help. For myself. For others. And if all else fails, humor. When I'm finished in one year, I hope to have more answers about the future and what I will do with the remainder of my life. All aspects to be considered. It's not just about a career, hobbies, residence, activities, efforts, et al. It's meant to be a comprehensive study and reflection from an ordinary man. Not a doctor. Not a therapist. Not a friend. Not an encyclopedia full of prior research. Just pure thought, a blogged journal with true honesty.
Join the fun and read a new post each day, or check out my book reviews, TV/Film reviews or favorite vacation spots. And feel free to like, rate, comment or take the poll for each post. Note: All written content is my original creation and copyrighted to me, but the graphics and images were linked from other sites and belong to them. Many thanks to their original creators.