Linguistic: relating to language or the study of languages
I am from the United States of America. I speak English as my primary language. And I have taken for granted how easy it is for me to access nearly everything I need at a moment's notice. At some point in my life, I have simply just expected the rest of the population would understand me, assuming that my language was the primary one spoken around the world. At one point earlier in my lifetime, it was a true statement. Today, I'm no longer sure if it is a true statement, as people are speaking more than English in many places. But I know I don't take it for granted anymore. Perhaps English is not the most frequently used language, but that's not the point behind today's 365 Daily Challenge post. Linguistics. The study of language. Understanding different languages. Bilingual. Multilingual. Reading… Writing… Speaking… foreign languages. How many of us can truly say we can do it? That's today's focus.
Blogging has become a instrumental part of my day for about 6 months. I blog in English. I have followers from over 35 different countries as of this last weekend. Based on a quick look at the statistics, English is the primary language in less than 20% of those countries. How amazing is it that the world is able to understand me… wants to communicate with me… and has made an effort to learn my language so that they can understand me? Surely we in the United States of America have that same sense of camaraderie, right? I'd be shocked if we didn't all speak at least one other language, right? I'm too lazy to check statistics, and these posts are supposed to be quick and from the heart / mind, so I won't go verify it… But if I had to guess, I'd say maybe 80% of people in the USA barely know ten words in another language.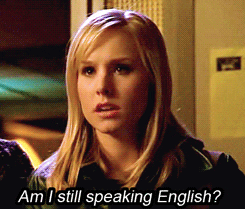 There's no shame in it, as it's not something we've put a priority on over the years. The world has almost always functioned with English as the general primary language in business and communication in recent years for the most part; however, it doesn't make that fair or correct. It should be a requirement, at least in my opinion, whether mandated by a school or a parent, for children to learn and study at least one other foreign language during most of their schooling. I wasn't forced to do it, but I chose to. And now, when I find a follower or friend or connection on social media who writes or publishes in a foreign language to me, I don't skip over it. I go to Google Translate and learn what they said. I've also added the translation capability to my own blog site so that it's a one or two step process for anyone to follow me, rather than force them to learn English.
When I selected electives for my seventh grade courses going into middle school, I chose Spanish. I had a few other options, but I felt like that was the language most other people I knew had spoken. I took classes from 7th thru 12th grade, becoming fairly fluent by the time I was 18-years old. When I was a waiter during college in the summertime, I practiced with colleagues so that I could keep up the skills. When I went to college, I chose to minor in Spanish so that I could extend my understanding of the language, as well as read literature in a foreign language. It was a tremendous benefit, as I've been to a few Spanish-speaking countries where it came in handy. I haven't taken any courses in the last decade, nor read as much as I should have with Spanish as the language of the book. Unfortunately, I've probably lost some of those skills, but I am still strong enough to speak, read and write a good amount of Spanish.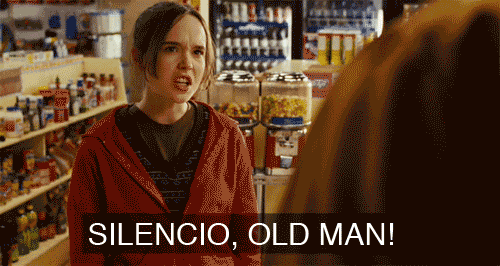 As I grow older, I often wish I had learned other languages when I was younger. With my great interest in genealogy, German would have come in very handy over the years. I've taught myself some basics to be able to read documents, but I couldn't introduce myself to a German native using the language. It's something on my undocumented bucket list that I'd like to accomplish in the next few years. And I will do it not because I need to in order to visit the German towns where my ancestors come from, but because I have German blood and roots in me, and I want to have a connection with people in my culture beyond a basic and simple "hi, how are you?" type of deal.
I have great respect for those who can speak a few languages. You are intelligent and considerate folks who have taken the time to go beyond what you are familiar with so that you can communicate beyond your nationality. Or for those who move to a foreign country and have to learn the language in order to survive. It takes courage and strength to tackle such a feat, and you deserve big props.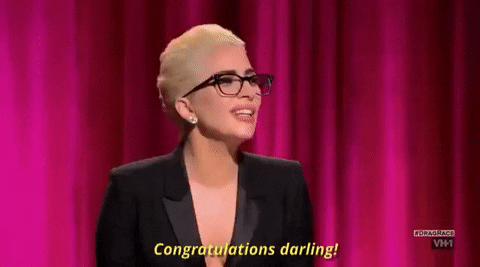 For those who live in other countries, I'd love to hear your view points on learning another language other than your own, e.g. Japanese, Portuguese, Hindi, Italian, French… are you encouraged to do it? Forced? Do you learn at the same time as you learn your native tongue? Do you attempt to learn other languages beyond your native tongue and English? What do you think of Americans for often only being able to speak English? I'm not faulting or slighting anyone in America for it. Had I not chosen to do this, I would have been tasked with 2 years in middle school, and then I could have dropped it from my curriculum. It's not always a choice for some students. Schools can't always afford foreign language teachers. Classes are sometimes expensive as a supplemental education. I can understand how it happens, or for that matter, doesn't happen.
But to me, learning another language is the gateway to many things, such as immersing yourself in a new culture, discovering a new society, meeting new friends, having alternative opinions, understanding history… Words are beautiful. Expressions lose their meaning in translations. I've always wanted to understand something in its original text. I took literature courses in Spanish and German for those reasons. And I'm sure I barely touched the surface of understanding the true meaning behind such amazing writers and stories. I've seen the beauty of the world outside of the languages and books I'm familiar with, and I want to experience more of it. And for those reasons, I consider myself someone with a linguistic mind. How about you?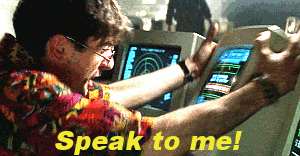 RECOMMENDED BLOGGER
Today's 365 Daily Challenge recommended blogger to know is Susan @ SusanLovesBooks. Susan and I connected about 4 months ago via our WordPress blogs, but I don't remember exactly what started our friendship. She was definitely one of the first ten people I followed or who followed me. And we immediately bonded over a few things we similarly shared an interest in, but we also laughed over how I absolutely hate the heat and she was living in Arizona. I'd complain about the temperature hitting 80-something in NY. She'd laugh at me and say "Oh, it's cool here, only 109 in Arizona today." Seriously, that's just wrong. But she's just right. And even more so now that she's moving to upstate NY! It's still a bit away from me, but we'll be on the same time zone and on the same coast. More fun to be had over her fun book reviews, especially the Throw-back Thursday posts and her upcoming experience with the 4 seasons again. I look forward to her insights into the world and her thoughts on life. She's friendly with many bloggers I know, which makes it always a fun day when we all get to chatting on someone's post about something interesting or amusing. If you haven't met Susan, or you are looking for someone new to socialize with, take a chance on her blog. If you're a book lover, you'll find a treasure trove of things to look forward to each day.
About Me & the "365 Daily Challenge"
I'm Jay and I live in NYC. By profession, I work in technology. By passion, I work in writing. I've always been a reader. And now I'm a daily blogger. I decided to start my own version of the "365 Daily Challenge" where since March 13, 2017, I've posted a characteristic either I currently embody or one I'd like to embody in the future. 365 days of reflection to discover who I am and what I want out of life.
The goal: Knowledge. Acceptance. Understanding. Optimization. Happiness. Help. For myself. For others. And if all else fails, humor. When I'm finished in one year, I hope to have more answers about the future and what I will do with the remainder of my life. All aspects to be considered. It's not just about a career, hobbies, residence, activities, efforts, et al. It's meant to be a comprehensive study and reflection from an ordinary man. Not a doctor. Not a therapist. Not a friend. Not an encyclopedia full of prior research. Just pure thought, a blogged journal with true honesty.
Join the fun and read a new post each day, or check out my book reviews, TV/Film reviews or favorite vacation spots. And feel free to like, rate, comment or take the poll for each post. Note: All written content is my original creation and copyrighted to me, but the graphics and images were linked from other sites and belong to them. Many thanks to their original creators.