Day:
July 18, 2017
HYPO/HYPER-critical: excessively and unreasonably critical, especially of small faults; behaving in a way that suggests one has higher standards or more noble beliefs than is the case
Note: No, I haven't done it again; I'm not making up a word to try to describe my behavior this weekend over an incident that played out for three days… I'm trying to decide which word is more accurate and I apparently need your help!
Background
Ryder, my nearly 10-year-old shiba inu dog, has had seizures since he was a small puppy. It's a scary event to watch, as you can do nothing but let them roll through it on their own. If you try to help, they might associate you with the seizure and be afraid afterwards. He has one or two episodes per year; each lasts about 45 to 90 seconds. On occasion, he'll have a bad one for 3 minutes. When it happens, he drops to the floor, crawls, curls up into a ball, limps, hides in a corner and during extremely bad ones, he can lose control of some bodily functions. As his pet-dad, I feel awful, though I know I can't do anything but watch him go through it, then pet him afterwards; however, he usually wants to hide on his own for at least an hour.
To manage them, or at least minimize them, as it could be far worse, he takes a controlled substance, phenobarbital, in pill form twice a day. As it's a controlled substance, it's a difficult process to ensure he has his medicine. I am allowed no more than a 30 day prescription, with 5 renewals, so essentially 6 months at a time. Before the next subscription, he needs blood work to verify all the levels and adjust the dosage when necessary. The prescription can be filled at a regular pharmacy, and he's listed as Ryder Cudney. It's truly like I have a son. I have to provide his birth date every time.
Since I moved from the West Side to the East Side of NYC, I haven't changed veterinarians as I like his vet and don't want to change the medicine or deal with someone new. But it means a minimum of a 1-hour walk or cab ride (assuming the cab agrees to allow a dog inside) across town each way to bring him to the vet. It's not an easy process and takes a long time, hence I try not to do it unless I absolutely need to do it.
Due to it being a controlled substance, I've had no less than 12 issues in the past 9 years with pharmacies either running out of the medicine, or trying to change the dosage, or having concerns with the prescription, or only giving it to me and no one else if I can't get to the pharmacy myself. It's left a very sour taste in my mouth and I get easily annoyed by the whole process, mostly because it's for a dog and should be so much easier. I might take one or two just to kill the anxiety. Just kidding.

Last Month
I went to the vet and re-filled the prescription. As it's all paper-based, since electronic is not allowed, I brought him home, then went back out to the pharmacy (where he's not allowed to go inside) and renewed the prescription. I briefly looked at the paper and noticed the "5" months in the renewal section looked a little funny, but I didn't do anything about it. I came back thirty minutes later to pick up the bottle, had no incidents and left a happy customer.

This Month
On Friday last week, I realized Ryder had 2 day's worth of medicine left. I can only fill it 4 days before it's due, as they won't allow it any sooner (makes vacations impossible to schedule or to get advanced pills). I got busy and never went until Saturday early afternoon, assuming if they were out of it, they could order and have it ready on Sunday. When I arrived, the pharmacist told me I had no re-fills available. I told him I knew I had 5. He said I didn't. I told him to look at the prescription. He said he didn't have it. I told him he did, as I recalled them scanning it into the computer. We went back and forth just enough for my irritation to build up. I made them retrieve it. Then he said, "Oh, we do have it."
But he proceeded to tell me that the person who last entered it marked it as no refills and so I can't get anymore. Rules are rules. Can't change it. Then he said, "You can wait until Monday and we'll call to resolve it with the vet." I tell him that won't work, as I need the medicine for 8 am Monday morning. He gets another pharmacist involved, they call the vet who of course is gone for the weekend. The emergency contacts won't do anything as Ryder is not having a seizure, and they don't have access to the original records. I'm forced to wait until Monday. I adjust his pills just a little to stretch it out until the vet opens at 10 am on Monday morning.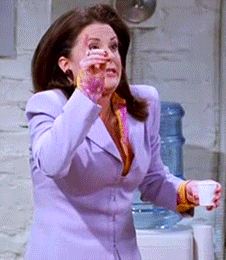 I call the vet to work the problem out at 9:30 on Monday morning. The receptionist is very helpful, but the vet won't be in until 12 for some reason, then he can sort it out. I put some pressure on, which helped. It took 2 hours for the vet office and the pharmacy to sort it out. The end result, due to state laws, they can't change the refill amount and I need a new prescription which means 3 hours back and forth to go get a new one on the West Side, as it has to be paper and they can't issue the pills without a copy of the prescription. They can authorize 10 emergency pills until I can get the prescription to them for the full month's amount. I ask them to do that. Another 2 hours go by until finally at 12:30 I get a call to come pick it up from the pharmacy to cover a few days.
I arrive at the pharmacy. They give me the pills and charge me nearly triple the price. I ask why. They tell me it's just the price when you buy less pills. I say "Um… your office messed this up last time. Why do I pay the price?" Rather than go out in detail, you can imagine what that conversation must have been like. I negotiated a discount for next time but had to pay the higher price today. It'll offset next week.
A few things that occurred over the weekend:

I bitched and complained about the stupid pharmacy who can't read and the frustrating vet who can't write.
I didn't sleep last night deciding how to handle the conversations this morning.
I spent my morning anxious and irritated over the waste of my time for something that should have taken seconds to correct. I got nothing else done.
I talked to myself, calling the other parties involved "inept," "awful people," thinking about how I'd try to humiliate them for risking a dog's life over a clerical error.

HYPO/HYPER-critical
The situation has been resolved. Ryder has pills thru Friday. I need to go to the West Side for my eye doctor on Wednesday, so I'll make a quick stop at the vet and get the new prescription, then drop it off at the vet and we'll be fine for 6 months.
At first, I was so annoyed that I blamed everyone else. Then I realized, I could blame myself equally as much at several points along the path.

I have had issues with the prescriptions before; why didn't I do anything earlier in the month to try to prevent this issue.
I noticed the "5" looked like a funny shape for the # of refills, but I didn't say or do anything about it when I gave the prescription to the pharmacy last month.
I also didn't check the new bottle they gave me last month where I could have seen it had 0 refills listed.
I waited until Saturday when I could have gone on Friday last week, called the vet right then and there and settled it all without having to worry over the weekend.

So… to the whole point of this 365 Daily Challenge Post… I was busy being so HYPER-critical of everyone else that did something wrong, it took me too long to realize I was also being HYPO-critical because I had blame in the events, too.
What does that mean for my future?

I will check the paper prescription and the bottle they give me with the pills to match it.
I will not go to the pharmacy on a weekend.
I might turn this all over to my partner to deal with, as it's his turn to deal with this drama. (And if you're reading this W, consider yourself served for August.)
And I'll think about my role in a situation a little more closely before attempting to throw any shade or blame only at the other people involved.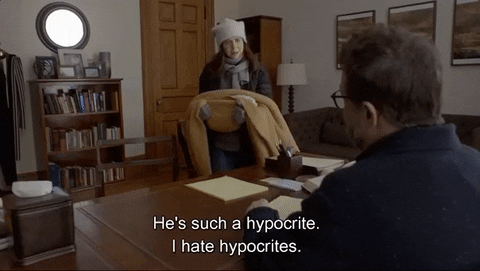 How about you?

Have you ever noticed yourself being hypo-critical or hyper-critical at the same time in a situation?
What do you do to step back and look at it with open eyes?
Do you get so rattled you spout venom at the stagnant air while alone because you think it makes you feel better?
See anything else I did wrong here?
Do you agree that W should take this over? (I'm in so much trouble now)
RECOMMENDED BLOGGER
Today's 365 Daily Challenge recommended blogger to know is Misty @ Misty's Book Space. Misty has absolutely nothing to do with the topic in today's 365 Daily Challenge, but I've to the conclusion that I can't always connect the two parts of my post, so from now on, my recommended blogger is just that — the blogger I want you to know on this particular day independent of the word of the day! With that said… on to a very cool person you need to know. Misty and I connected a little less than 3 months ago when we happened to be reading a similar book, though our genres are usually quite different. We laughed and joked over a few of the covers, but then we found ourselves constantly tagging one another for awards and games. She's a really welcoming and kind blogger. Her site has a very clean and organized layout with pretty colors and lots of extras for the insatiable bookworm. I'd highly suggest taking a look at her blog if you have any interest in books, as she's been blogging for over a year now. While her reviews are good, it's her book hauls and updates that I find most engaging and entertaining. So take a chance on this southern gal's love of books and make a new online blogging friend! And then follow to her social media accounts where she also has some ideas and tips about makeup and other beauty items.
About Me & the "365 Daily Challenge"
I'm Jay and I live in NYC. By profession, I work in technology. By passion, I work in writing. I've always been a reader. And now I'm a daily blogger. I decided to start my own version of the "365 Daily Challenge" where since March 13, 2017, I've posted a characteristic either I currently embody or one I'd like to embody in the future. 365 days of reflection to discover who I am and what I want out of life.
The goal: Knowledge. Acceptance. Understanding. Optimization. Happiness. Help. For myself. For others. And if all else fails, humor. When I'm finished in one year, I hope to have more answers about the future and what I will do with the remainder of my life. All aspects to be considered. It's not just about a career, hobbies, residence, activities, efforts, et al. It's meant to be a comprehensive study and reflection from an ordinary man. Not a doctor. Not a therapist. Not a friend. Not an encyclopedia full of prior research. Just pure thought, a blogged journal with true honesty.
Join the fun and read a new post each day, or check out my book reviews, TV/Film reviews or favorite vacation spots. And feel free to like, rate, comment or take the poll for each post. Note: All written content is my original creation and copyrighted to me, but the graphics and images were linked from other sites and belong to them. Many thanks to their original creators.