Adjustable: able to be moved to achieve the desired fit, appearance, or result
Today's been an interesting day in respect to choosing a topic for the 365 Daily Challenge. I checked my project plan and looked at my overnight messages, comments, notifications, emails, communications, alerts and every other little icon that tells me what I'm supposed to do each day. Free will is gone in my life, at least as the primary driver, and I can accept that if I want to maximize my availability and efficiency. Although a very good friend thinks I have some clones working here with me, it is sadly and unfortunately not true. I have eleven tags/awards requesting that I draft blog posts for them. And they aren't nice about it. Little reminders show up saying "You've left me alone for 4 days. Where's the love, Jay?"
While I am thankfully caught on my on my book reviews, I am currently reading two novels and have the next 8 books lined up for either buddy reads or due dates on ARCs. And I've also committed to reading two other novels for some friends who asked for a beta read; while there is no real rush, they are sending tiny electronic zap signals to my brain that occasionally hurt or make me giggle. I never know which it might be, just pray I don't pee myself as a result of it. At least not in public. I know I need to get to them soon before the consequences are far worse.

The characters in Father Figure are screaming at me to start writing their dialogue, which isn't scheduled to happen for another two weeks. I need voices to be clear and distinct before I can write lines, I plead with them. They laugh at me, teasing about my foolish notions of organization. And quite frankly, I'd tell them to shut their pie holes if I weren't afraid it would send them into hibernation when I truly do begin giving them what they've been asking for. And that's not a good outcome either, as then I'm the one who has to make up the book's words as opposed to the characters whispering them in my ears while I either sleep, do laundry, cook or exercise. That's usually when my mind is at ease enough to let all the ideas blossom into creativity.
I can listen. I can change. And so, I directed my focus towards the 365 Daily Challenge post to at least say I've accomplished something today. Nothing clear has come to me that is useful in this area. I could tell you all about the edits on Watching a Glass Shatter, but that doesn't belong here either. I've got a whole separate website for the book's marketing campaign. I could tantalize you with the growth on the NYC Terrace Garden, but that post is not due for another 3 weeks. It's not that I can't think of anything to write about; it's just that nothing seems to stand out as the right 365 worthy subject for today, mostly because I don't repeat myself, want to ensure it's vibrant and motivational, connect everything with a single word, and need to feel a passion for the subject on which I'm blogging.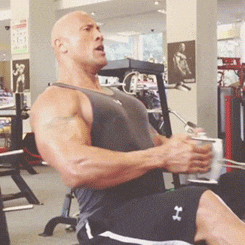 Have you ever felt that way when trying to decide on the topic you wish to cover in a post? I have tons of things to post about — really I do. I want to tell you all about my efforts in defrosting the freezer this week which resulted in a big mess; however, it's a funny story, not a 365 Daily Challenge lesson. I am jumping up and down about the potential literary agent who wants to talk next week about my book, but that's way too soon as it could still go nowhere. I'm scattered with ideas. I'm over-producing content. It's a wonderful feeling to be able to just write and write and think and think and well, it's an amazing feeling. But the lack of a 365-specific focus is not a normal experience for me. Maybe I'll just keep writing for the next 5-minutes and the clones will appear.
They didn't. Ten percent reduction in their salary. Oh wait, they don't really exist.
I took a few minutes to question why, and I realized it might be that the 365 Daily Challenge is changing just as I am changing over the course of this last year. It started out as reflections on who I am as a person, with the hopes of finding the right career path. After four months, I'm so enthralled with having my hands in a little bit of everything, I'm not sure I need to search for the answer as much as I need to accept that it's OK to choose this answer. How often do we fail to see what's staring us directly in the eyes, willing us to notice that the solution is hiding behind a glass wall you can absolutely see through, over, around or behind. Sometimes you just need to adjust your vision a bit to notice what's already there. BAM, there's my word of the day. ADJUSTABLE. Hot Damn, I'm almost done. And it may turn out to be a good one after all that earlier complaining…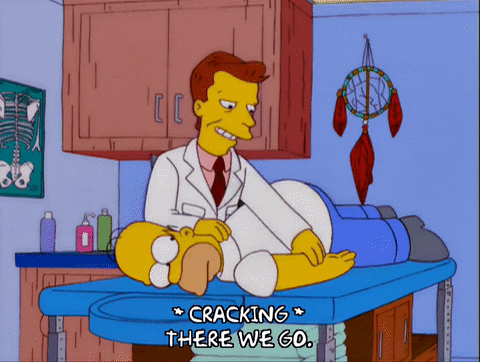 Being adjustable is paramount to success. It's a bit like one of my favorite pieces of life advice I often share with others. "Rules are meant to be broken. But you cannot break the rules until you understand the reason for the rules." And what I mean is that you can do whatever you want, but if you want an ideal outcome, do the research, understand the circumstances, weigh the pros/cons, and then if the proper response is to break one of the original rules… guess what? IT'S OKAY! Sometimes you have to adjust a rule in order to make it work properly for all situations. Not everything is picture perfect out of the box. Life is one of those exceptions. Perhaps you follow the 80/20 rule, or Murphy's Law, or even Occam's Razor… whatever it is… but until you have a clear enough understanding of why the rules in are place, you shouldn't mess with them to the point of potential disaster. However, if you have a fairly strong grasp on the underlying structure, then a small twist, a gentle bend or a push to the side shouldn't topple over your entire life. It's all about accepting the need for adjustments from time to time. So I'm gonna break the rules…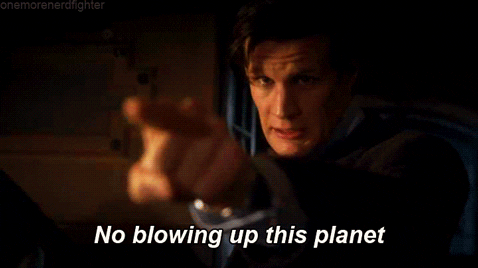 By wondering if an adjustment is needed in my posts… and I would love input from all the people that count when it comes to the 365 Daily Challenge – YOU. I've set up a poll with 6 basic answers, but I've allowed an "other" option in case you want to suggest new ideas. I'll leave the poll open until July 25th (1 week) with plans to make any requested changes to the content and style of how I post with the 365 Daily Challenge beginning August 1st. A few things that will remain the same…
It's a 365 Daily Challenge which means I will still post something unique every single day
It's meant to be introspective, inspirational and thought-provoking to the point where we are constantly re-imagining our reality and our future
It's for anyone to comment at any point with a clear focus on collaboration across our community of bloggers
____________________________________________________________________________________
Please participate in the poll. It's anonymous, so I won't know who voted which item unless you also send in a separate comment telling me what you chose. Rest assured, for those who want me to keep posting, I won't be going away. I'm the gnat irritating the last nerve on your existence. I've got a lot to say and I love this interaction. For those who want me to shut up, private message me please. I will show you where the button is to stop following me. It may not be the button you're thinking of, I promise you that. But I've got on big boy pants and I can take it. I am adjustable to the situation, the people and the solution. So should you be.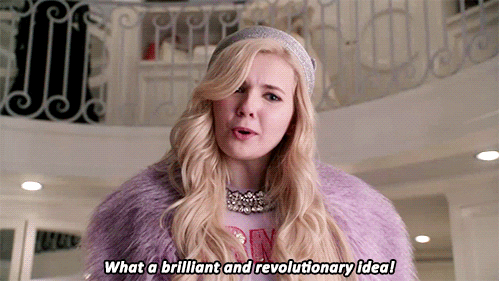 RECOMMENDED BLOGGER
Today's 365 Daily Challenge recommended blogger to know is Sassy_Brit @ Alternative-Read. I've been in a very sarcastic all week, which goes hand-in-hand with being sassy, and so it made perfect sense that she would be today's highlighted friend! She's British, which everyone should know I am quite fond of. She's a caretaker to lovable fancy rats. Yes, you heard me correctly. Go check out her site if you need more information. I'm not going to ruin the surprise. But she's also got a huge website and following for all the work she does within the book reviewing industry. We've had several comment conversations on different books and my 365 Challenge. She's got her own challenges, memes and contests. You're guaranteed to find something to love. Plus she's on every social media site possible, so you can follow her everywhere or just on the place(s) you love the most. Great pictures. Strong voice. Enjoyable reviews. Lots of humor and wit. A reader's blog worth taking a chance on… so go jump the pond or the ocean or cross the land barriers to get there and let me know what you think!
About Me & the "365 Daily Challenge"
I'm Jay and I live in NYC. By profession, I work in technology. By passion, I work in writing. I've always been a reader. And now I'm a daily blogger. I decided to start my own version of the "365 Daily Challenge" where since March 13, 2017, I've posted a characteristic either I currently embody or one I'd like to embody in the future. 365 days of reflection to discover who I am and what I want out of life.
The goal: Knowledge. Acceptance. Understanding. Optimization. Happiness. Help. For myself. For others. And if all else fails, humor. When I'm finished in one year, I hope to have more answers about the future and what I will do with the remainder of my life. All aspects to be considered. It's not just about a career, hobbies, residence, activities, efforts, et al. It's meant to be a comprehensive study and reflection from an ordinary man. Not a doctor. Not a therapist. Not a friend. Not an encyclopedia full of prior research. Just pure thought, a blogged journal with true honesty.
Join the fun and read a new post each day, or check out my book reviews, TV/Film reviews or favorite vacation spots. And feel free to like, rate, comment or take the poll for each post. Note: All written content is my original creation and copyrighted to me, but the graphics and images were linked from other sites and belong to them. Many thanks to their original creators.