Reminder: a message or communication designed to ensure that someone remembers something
I often compare myself to others. It's part of my intellect, instinct and introversion. No matter the situation, my innate response is to analyze where I fit on the scale among others. Some argue this will only lead to disappointment or frustration. Others believe it's essential to existing in our society. I see both sides of the struggle and fall somewhere in the middle on the ideal route upon which one should embark; however, life is not a contest. With billions of people on this planet, it's a certainty that you'll never know if you truly are the best or at the top of the list. It's practically a guarantee that someone else out there is just a step beyond where you are, which means you're probably just trying to compare yourself to the immediate group of people around you. And if you can accept that someone else is better at it, ask yourself why you still feel the need to do the comparison at all?
For me, comparisons aren't always about deciding when I'm better at something than someone else. It's about understanding where I fall within the overall range. I find it helpful to know whether I possess more or less skills in a certain area, as it can be a guide post to help me determine whether it's something I should put added focus towards. For example, if I want to be a bowler, I need to know whether I'm good or not, what my weaknesses are, how to improve in certain areas. That's a healthy comparison. It's determining the path to meet your objectives without criticizing yourself for the current state. It's the process of learning and growing.

I will often compare myself to others strictly for the sense of deciding a bit of my own self-worth. Not in a heavy way where it thoroughly depresses me, but enough to recognize it's not a good approach. I'll see pictures of guys in extremely well-fitting suits, highlighting all the reasons I find someone or a certain style attractive. I then wear something I believe is similar, yet it looks very different on me due to either my height or body proportion. I immediately find myself unhappy, and it will even sometimes damper my mood for a good portion of whatever event I'd be going to. A suit changing my entire composure. This is an unhealthy comparison. There's nothing I can do about some of those situations. Even if I custom-tailored a suit or hired a fitness trainer to change the shape and size of certain body parts, it wouldn't achieve the exact same look. I'd have to go through surgery to stretch my bones to reach the height I think I need to be able to pull off said look. That's an example of an unhealthy comparison. How silly is that?
Then there are those in between areas where you are not necessarily on a marathon to be the absolute best at something, rather a smaller race you've designed yourself in which there is a specific person as a target. For the creative types, we're often thinking… Am I a better writer/painter/artist/photographer than "x" ? Do I build characters or capture the perfect amount of light more than "y" ? The goal always changes. Sometimes you're comparing yourself to a favorite artist you enjoy. Others, it's a friend or colleague you find competitive. And often it's someone who's winning awards or gaining popularity. You ask yourself, "Can I really beat that person?" If managed properly, this can be a healthy comparison, but it's rare any of us approach it properly. If you are challenging yourself to continue to evolve and improve, it's healthy. If you are hoping to move your supposed ranking up the scale one peg at a time, knocking down the people around you, it's probably not healthy.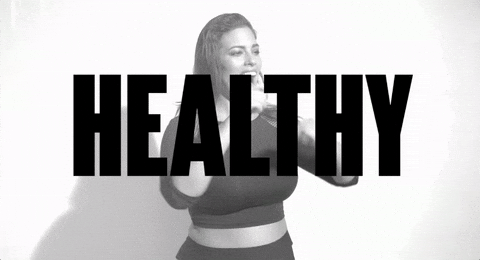 I'm definitely not an expert or guru in this area. I am competitive. I have a need to be number one at all things I do. I choose to do very few things for this reason, as I certainly can't be perfect at everything I do. Last night, as I read a few chapters from a book, I kept thinking to myself… "this author develops characters with so much more depth than I do." When I got back from the gym yesterday, I made a comment to myself about still not eliminating the love-handles. And when I checked the ratings on something that is updated weekly, I had dropped a ranking. Wow… three unhealthy approaches in a row. So I'm not an expert. But I do know how to manage it. It's a constant reminder to ask myself "what is so important about this supposed competition?" If I don't have a good answer, then I need to drop the need to compare and replace it with a need to grow.
It comes down to choosing how to spend your time. Ten minutes of complaining that you're not where you want to be. Fifteen minutes wasted, hoping you can change something that is literally impossible to change. Five minutes of binge-eating cookies that will later add another 20 minutes to the cardio session to drop the 5 pounds you need to lose to fit into the suit you think will make you look the way the model does but will not because you have a different body type which cannot be altered because you'd have to spend thousands to break your bones and add 4 inches to your height so that you can then say "I'm the best." WTF? That's "what the fudge" for some of you…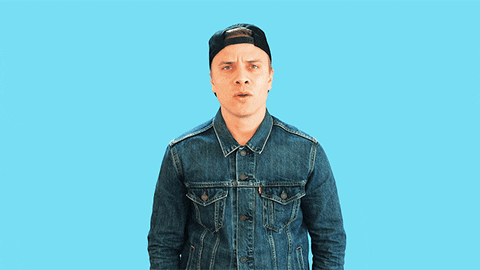 So really, when you find yourself comparing things… make sure you know why. There might be an alternative path to reaching the goal hidden just below that fake goal you think you are really trying to achieve. I'm not trying to look like the model who wore that suit. I'm trying to say "I'm proud of who you are and the efforts you've put in." So I'll worry less about all those things above and more about building the foundation for the future I plan to have. And in all sincerity, today's post is not even about me… it's more about the idea of comparisons and how our minds work. I'm really not in need of a change in approach or a friend to make things seem better. I'm hoping to share some ways that help me get out of the constant comparison rat race. These are simply words that we all need to remember to remind ourselves from time to time.
And that's what I'm doing today in the 365 Daily Post. Simply reminding us… as that's what happened during a morning conversation with a very good friend. Thank You, Friend. And I felt the need to pass it on…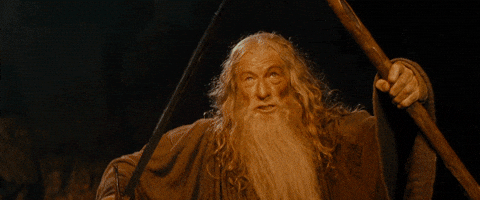 Oh, but you will… I make sure of it. I am the best at helping people pass!
RECOMMENDED BLOGGER
Today's 365 Daily Challenge recommended blogger to know is Melanie @ MelToTheAny. We met around 4 to 5 months ago either on Goodreads or WordPress, I don't remember for sure, as we chat back and forth not only on those sites, but also on Twitter, Instagram, BlogLovin', and even a few others.  We're both all over social media, constantly talking about books and commenting on each other's posts. She also snaps lots of pictures of the books she's bought, received or reading, and it's always fun and cute photos with some interesting connection to the story; you can feel her personality shining through, as someone you'd totally love to grab a cup of coffee with, maybe near the beach, and just dish about books, authors and characters. She has really great insight, reads tons of different authors and is someone you would enjoy commenting and chatting with throughout the week on different platforms. If you don't believe me, check out the below blurb from her About Me section and then go visit the site yourself:

"Hi, I'm Melanie! I have an unhealthy obsession with signed books. There is nothing better than a rainy day filled with coffee and books. I play way too much League of Legends. I am constantly daydreaming of new tattoos. And I think unconditional love is the most powerful force in the world. I'm also terrible at describing myself. The first thing you're probably wondering is "why Mel To The Any?" Well, the short answer is that that has been my gaming ID on everything since I was in middle school. I'm now in my late twenties and far too lazy to change everything that I've accumulated for almost two decades. Also, I like it and that's enough for me. I've been in love with reading my whole life. In 2009 I started my Goodreads account and discovered I loved reviewing books, as well. I don't consider this a job, it's just my passion and an amazing hobby that I am very blessed to be able to do."
About Me & the "365 Daily Challenge"
I'm Jay and I live in NYC. By profession, I work in technology. By passion, I work in writing. I've always been a reader. And now I'm a daily blogger. I decided to start my own version of the "365 Daily Challenge" where since March 13, 2017, I've posted a characteristic either I currently embody or one I'd like to embody in the future. 365 days of reflection to discover who I am and what I want out of life.
The goal: Knowledge. Acceptance. Understanding. Optimization. Happiness. Help. For myself. For others. And if all else fails, humor. When I'm finished in one year, I hope to have more answers about the future and what I will do with the remainder of my life. All aspects to be considered. It's not just about a career, hobbies, residence, activities, efforts, et al. It's meant to be a comprehensive study and reflection from an ordinary man. Not a doctor. Not a therapist. Not a friend. Not an encyclopedia full of prior research. Just pure thought, a blogged journal with true honesty.
Join the fun and read a new post each day, or check out my book reviews, TV/Film reviews or favorite vacation spots. And feel free to like, rate, comment or take the poll for each post. Note: All written content is my original creation and copyrighted to me, but the graphics and images were linked from other sites and belong to them. Many thanks to their original creators.
This entry was posted in 365 - July 2017 Posts, 365 Day Challenge and tagged 365, 365 Daily Challenge, comparison, healthy, instinct, intellect, introvert, ranking, rating, reminder, scale.