San Francisco, California: a city where I lived for just under a year after a cross-country move from Long Island
Sunday posts, the end of each week, have become a theme on This-Is-My-Truth-Now, organized by groups of five (5) focused on interesting things about my life. I'm continuing the trend of the seventh day, ending the week on Sunday, as a list (we know I love them) that provides more in depth knowledge about me.
Weeks 1 – 5: Primary ethnicity groups and nationalities
Weeks 6 – 10: A to Z Favorites
Weeks 11 – 15: Colors with an important meaning
Weeks 16 – 20: Cities I've lived
Last week was the city where I went to college (Bethlehem, Pennsylvania), but this week is the last place I've previously resided: San Francisco, California. Before we get into those details, a few interesting facts about this lovely place, as well as the Wikipedia link for more information.
Founded in 1776 by the Spanish
Became part of Mexico in 1821 when it won independence from Spain
California became a state in 1850
Often has earthquakes
Known for a large LBGT community
Home to the Golden Gate Bridge
I loved hanging out at the park across from the famous 7 Sisters Homes
It was 2006 when my ex-partner and I decided it was time to move in together; the only problem, one of us lived in California and the other in New York. After living in Long Island for my first 25+ years, I decided it was time for me to move elsewhere. I discussed it with my mentor and boss, went back and forth a few times, and ultimately chose to quit my very promising career in the hopes I would learn more about the world, country, life and myself. I gave 12 week's notice in September, then began searching for a job in San Francisco. It wasn't easy, as hiring managers or recruiting companies want to meet you before they hire you. They also don't usually understand or trust when people want to move cross-country. I coordinated a few interviews over a few days and hopped a flight to California.
I was later offered 2 of the 3 jobs I'd interviewed for, weighing the pros and cons of each opportunity. I had a full-time offer and a consulting contract. I ultimately accepted the consulting contract, even though I wanted the benefits and perks that come with full-time positions. We negotiated a deal that I'd work 3 months as a contractor, and if we were both happy, they'd make me a full-time opportunity. Sephora became my second home while I lived in San Francisco. I started as a senior project manager implementing Point-of-Sale (POS) systems, managed the deployment of a new store planning software package and worked with LVMH (Louis Vuitton Moet Hennessy), their parent company, and Sephora Europe, to begin opening a new collection of stores in Canada and Mexico. Sephora made good on their promise and offered me a promotion to Store Systems Manager as a full-time employee.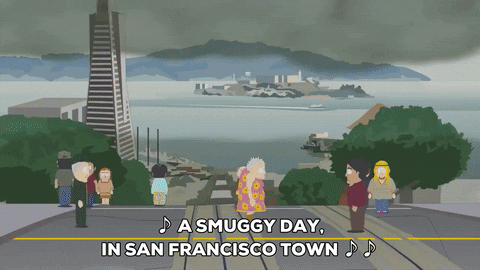 We drove cross-country, taking a two-week vacation tour of about 12 different states. Unfortunately, due to the timing, we were on the road in January, which meant potentially bad weather. We encountered several ice storms and snow blizzards that pushed us further and further south in the hopes we could avoid them. We did well, except for Arkansas, when it was so bad, even the gas stations couldn't accept fuel deliveries. We made an unscheduled stop for an additional 24 hours, but it was worth it. Had some good BBQ! I was not ready for driving in San Francisco on the hills. If you've not done it before, I wouldn't recommend it. At some point, you're on a 45 degree angle with your foot pushing so tightly on the break, you want to scream. And when the light turns green and you have to take your foot off the break, you roll a good 4 to 6 feet down the hill before you have enough juice to gun it across the intersection, which you can't see because of the angle. And then… you don't know if the pedestrians are gonna stop, so you freak out you might hit someone. Not my favorite place to drive.
But it was my favorite place to drive when it came to a monthly weekend trip up to the Napa Valley. It was about 90 minutes away, and I definitely checked out every single winery while I lived in California. It was amazing being able to spend so much time in a place you loved. Living in San Francisco was a dream I hadn't even known I had. It was the first time I'd lived in an urban area. I took the cable car to work every day, which was about 1 mile away. It was so fun to jump on and off, sometimes while it was still moving. You're literally inches away from the cars driving by you, but it never felt that unsafe. I'd walk home from work, which was uphill… and I'd be a sweaty mess by the time I'd arrived. But I had the best calf muscles on my block! I lived right at the top of Nob Hill in an old Victorian mansion home converted into apartments. It was right next door to Grace Cathedral, a beautiful and relaxing place of worship with fantastic bells.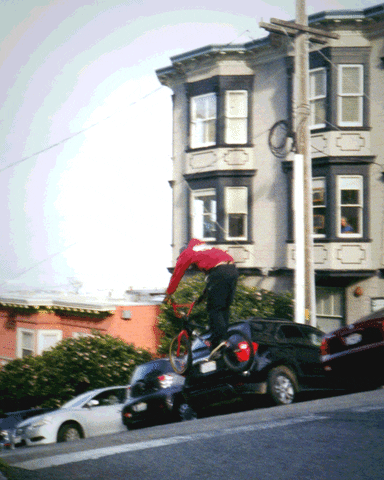 The food was amazing. The people were friendly. The weather was near-perfect for me… 60s most days with a few dips below and jumps higher. I would head over to Oakland once a month to have Chicago-style pizza (my favorite kind), the only other place I've been able to get it besides Chicago. I adore the city and would love to live there again some day in the future. As you probably know by now, I don't still live there; I'd received an unexpected call around October, after I'd been living in San Francisco for about 9 months. My former boss was re-organizing our department, curious if I'd be interested in coming back to NY with a promotion to a Director-level role. It was a hard decision, but my partner and I talked it out together for a few weeks. Luckily, he could work from home, as he traveled a lot.
I had dreams of reaching this professional level by the time I was 30, and suddenly the universe was giving me the opportunity to make it happen. So I took it. We packed up and I had to say goodbye to some of the best months of my life. I had also missed friends and family, which meant this was a win on many fronts. I arrived back in New York right before Thanksgiving and found the place in Brooklyn. That same week I adopted Ryder, my shiba inu, who will turn 10-years old next month. Time certainly flies… especially right now as I realize it's an entire decade since I lived in San Francisco.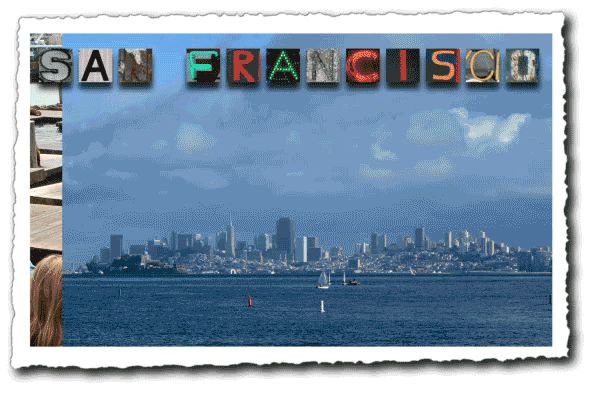 Life is a gift. You don't always have the opportunity to choose where you want to live. But I was given the opportunity to not only move cross-country once for an adventure, but to move back again for a chance to achieve one of my major goals. And after that accomplishment, I propelled it a few steps further to Senior Vice-President before I gave it all up last year to focus on building my career in writing. Another major opportunity not everyone is given a chance to pursue. I am lucky. I am grateful. And I appreciate all of you for listening, reading and responding.
This ends the fourth group of themes I mentioned at the beginning of this post. Next Sunday, we start a new 5-week series of items I want to share with everyone. And I've already picked the topic… as I think about my career, ever since I started working at 10 years old, I've had somewhere between 12 and 15 different jobs / roles, but they all boil down to 5 professions or types of work. I think it's time I shared all the positions I've held prior to my current one: soon-to-be published author… and I can't wait to get started.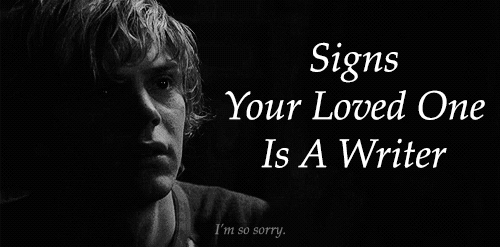 RECOMMENDED BLOGGER
Today's 365 Daily Challenge recommended blogger to know is Des @ Random Thoughts. Des and I met about 4 months on via our WordPress blogs. I can't recall the specific reason, but it had something to do with books. She reads a lot, but this is not the most interesting thing about her. She lives in France! I found it so fascinating, I had to ask questions and become a little pest in my undying quest for information. We chatted a bunch, followed each other's sites. I kept tagging her a few times on different games and awards, and she'd tell me she would get to them eventually… a few weeks later, one by one, she started knowing them out and I really got to learn more about her. She's funny and very kind, reading each of my posts and commenting whenever it means something to her.  She has a "purple hearts" book rating system and has an archive of all her posts available to read prior book reviews and blogs. I think she's someone worth following. If you don't believe me, check out the below blurb from her About Me section and then go visit the site yourself:

"Welcome! My name is Des. I am a Filipina living in France with my husband. I enjoy doing a lot of things and below are the lists of stuff of what this blog is about: – books
– jigsaw puzzle
– life experiences
– random musingsThank you for visiting my blog and I hope you had fun."
About Me & the "365 Daily Challenge"
I'm Jay and I live in NYC. By profession, I work in technology. By passion, I work in writing. I've always been a reader. And now I'm a daily blogger. I decided to start my own version of the "365 Daily Challenge" where since March 13, 2017, I've posted a characteristic either I currently embody or one I'd like to embody in the future. 365 days of reflection to discover who I am and what I want out of life.
The goal: Knowledge. Acceptance. Understanding. Optimization. Happiness. Help. For myself. For others. And if all else fails, humor. When I'm finished in one year, I hope to have more answers about the future and what I will do with the remainder of my life. All aspects to be considered. It's not just about a career, hobbies, residence, activities, efforts, et al. It's meant to be a comprehensive study and reflection from an ordinary man. Not a doctor. Not a therapist. Not a friend. Not an encyclopedia full of prior research. Just pure thought, a blogged journal with true honesty.
Join the fun and read a new post each day, or check out my book reviews, TV/Film reviews or favorite vacation spots. And feel free to like, rate, comment or take the poll for each post. Note: All written content is my original creation and copyrighted to me, but the graphics and images were linked from other sites and belong to them. Many thanks to their original creators.