Many thanks to Claire @ BrizzleLass Books for tagging me on this cool tag. She chose to torture me with this one, as I have no musical talent whatsoever, which means my answers will be an epic failure. But I don't back away from challenges, so all I can say is… if you are reading this, as a favor, please torture Claire with tons of new follows that cause her hours of time learning about and meeting new people. 🙂  'Cause she deserves it for being a… really cool friend from the UK who I seem to share a lot in common with!
What is the name of your band, or if you are a solo artist, your stage name (example: Lady Ga Ga, Snoop Dog, Puddles the Clown, etc…)?
Duality of Conflict, as I am two people inside of one, trying to merge them into someone sane that others find interesting and amusing. Is it working? La La La, La La LAAAAA
What genre or style of music are you known for?
Nothing. I am quite eclectic in my music taste. In a matter of 30 minutes, I'll listen to Dolly Parton's Hard Candy Christmas, Lady Gaga's Alejandro, Chicago, Usher, Pink, Les Mis, and Snoop Dogg. I tend to listen to lots of varied artists!
What instrument do you play or are you the lead singer?
I play this really cool instrument called silence. I am amazing at this particular one. Very few people can play it as well as I can. So much so, I'm actually famous for being able to play silence better than anyone. Let's test that out right now. 3, 2, 1…
<< Oh, are you still there? This is me playing my instrument…. La La La, La La La… >>
If you could be the opening act for any band currently touring who would it be?
Hmmm… I'd like to meet Adam Levine from Maroon 5, so I suppose that would be a good opportunity. Who wouldn't? There's nothing wrong in the picture below. The open shirt. The tattoos. The facial hair. The chain. The low-slung jeans. The flawless skin. The ripples. The dark expression. Oh… I can't. Just can't.
I mean seriously… I have to stop looking at this right now so I can finish the post.
Who would you name as your musical inspiration? This person can be currently breathing, or not.
I am tone deaf, so I have a feeling anyone I chose would sound offensive. I'll bow out of this question and say "Isn't (s)he so cool?"
What special item do you ask for in your dressing room on a tour contract rider?
Air conditioning. Everywhere. Even if the temperature is under 60 degrees. Being cold is better than hot anytime!
What item from home do you pack in your suitcase to take on tour?
Laptop. Must be able to write. And I'll follow Claire's lead and select a second item: Dark Chocolate. I'll do anything for it. ANYTHING. Do you hear me, Adam?
What does your stage attire look like?
If I had to answer this question honestly… if that were my profession… I'd be in the gym a bit more… and I'd be shirtless and in a pair of gym shorts. No shoes. Totally comfy and relaxed. Just chillin' on stage as though the entire world was having fun. Except me, cause I'd be singing, and I can't do that, so bad that people run.
What backstage nickname have the roadies given you based on your personality?
Every successful rockstar has a special charity. What's yours?
Pet Care — want to take care of them all!
What is the title of your memoir going to be?
No One Ever Knew (he was so awesome)
Note: I'm being funny here. I really do not have an ego at all.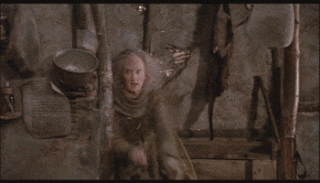 Nominations
I have nominated thee below but this isn't book related and I haven't a clue if all of you are into music so please don't feel obligated!
About Me & the "365 Daily Challenge"
I'm Jay and I live in NYC. By profession, I work in technology. By passion, I work in writing. I've always been a reader. And now I'm a daily blogger. I decided to start my own version of the "365 Daily Challenge" where since March 13, 2017, I've posted a characteristic either I currently embody or one I'd like to embody in the future. 365 days of reflection to discover who I am and what I want out of life.
The goal: Knowledge. Acceptance. Understanding. Optimization. Happiness. Help. For myself. For others. And if all else fails, humor. When I'm finished in one year, I hope to have more answers about the future and what I will do with the remainder of my life. All aspects to be considered. It's not just about a career, hobbies, residence, activities, efforts, et al. It's meant to be a comprehensive study and reflection from an ordinary man. Not a doctor. Not a therapist. Not a friend. Not an encyclopedia full of prior research. Just pure thought, a blogged journal with true honesty.
Join the fun and read a new post each day, or check out my book reviews, TV/Film reviews or favorite vacation spots. And feel free to like, rate, comment or take the poll for each post. Note: All written content is my original creation and copyrighted to me, but the graphics and images were linked from other sites and belong to them. Many thanks to their original creators.